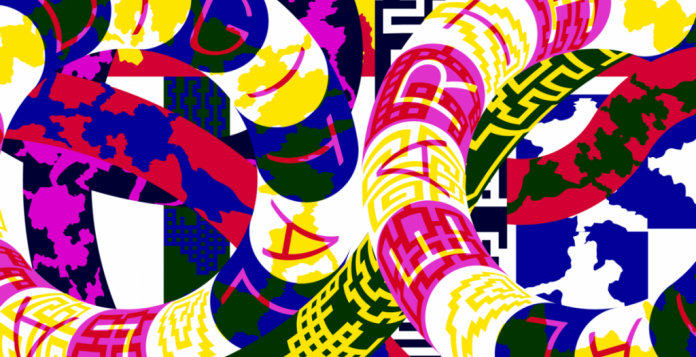 Digital Earth Research Fellowship 2018-2019 for Artists and Designers (Funded)
Deadline: July 25, 2018
Applications are invited for the Digital Earth Fellowship 2018-2019 for Artists and Designers. Digital Earth is a 6 month-long fellowship for artists and designers based in Africa or Asia, working across a variety of media, who would like to investigate the current technological reality. It is a unique research support programme, which supports experienced artists to reflect, research, experiment and produce work.
Digital Earth calls upon divergent artists and designers to embark on a journey to examine, challenge and respond to the material and immaterial condition of the current technological reality. For the duration of the programme the fellowship provides a subsistence allowance and production budget to forward-looking practitioners interested in independently creating work within a specific place, context or institution. The fellowship is aimed at artists and designers at a stage in their career wishing to take 6 months for reflection and research.
Fellowship
A stipend to enable research, experimentation and to produce work in a specific geographic location in Africa or Asia, for 6 months. The exact amount of the stipend will be based on the cost of living of the country where the research will take place
Access to a research and production infrastructure consisting of a network of researchers, (online) theory and practice courses, research institutes, exhibition venues, creative hubs, art biennales, residencies and companies
A mentor, who will support you in your research. The Digital Earth mentors are internationally-renowned artists, designers and researchers
The chance to discuss your practice with other fellows during sessions on Google Hangouts
Final works and research findings will be exhibited in 2019 or 2020 in a roaming exhibition.
Eligibility
Projects should be based in one of the following countries in Asia or Africa: Afghanistan, Algeria, Armenia, Angola, Azerbaijan, Bahrain, Bangladesh, Bhutan, Benin, Brunei, Botswana, Burkina Faso, Burundi, Cape Verde, Cambodia, Cameroon, Central African Republic (CAR), China, Chad, Comoros, Democratic Republic of the Congo, Republic of the Congo, Cote d'Ivoire, Cyprus, Djibouti, Egypt, Equatorial Guinea, Eritrea, Eswatini (formerly Swaziland), Ethiopia, Gabon, Gambia, Georgia, Ghana, Guinea, Guinea-Bissau, India, Indonesia, Iran, Iraq, Israel, Japan, Jordan, Kazakhstan, Kenya, Kuwait, Kyrgyzstan,  Laos, Lebanon, Lesotho, Liberia, Libya, Madagascar, Malawi, Mali, Malaysia, Maldives, Mauritania, Mauritius, Mongolia, Morocco, Mozambique, Myanmar, Namibia, Nepal, Niger, Nigeria, Oman, Pakistan, Palestine, Philippines, Qatar, Rwanda, Russia, Sao Tome and Principe, Saudi Arabia, Senegal, Seychelles, Sierra Leone, Singapore, South Korea, Somalia, South Africa, South Sudan, Sri Lanka, Sudan, Syria, Tanzania, Taiwan, Tajikistan, Thailand, Timor-Leste, Togo, Turkey, Turkmenistan, Tunisia, Uganda, United Arab Emirates, Uzbekistan, Vietnam, Yemen Zambia, Zimbabwe
Applicants should master the English language sufficiently to be able to converse with mentors and fellows from different geographical locations
Applicants should have a bank account
Selection Criteria
Application will be assessed by a selection committee on the basis of your research proposal; this includes the quality of your work, your visual and reflective skills. Also, the committee will look into the relevance of your proposal to the research outline of Digital Earth. A balance will be sought between applicants from different geographic locations.
Application
Applicants are to read all the requirements and conditions described in this pdf before submitting an application. An application can be submitted by emailing the necessary files in PDF format to [email protected]
An application should be written in English and consists of the following four (4) elements:
Project proposal, please see the guidelines below
Your resumé (maximum 2 pages)
Documentation of recent work (dating back no more than 5 years, maximum 25 pages, 1 or 2 images per page)
A budget for 6 months
For more information, visit Digital Earth Fellowship.