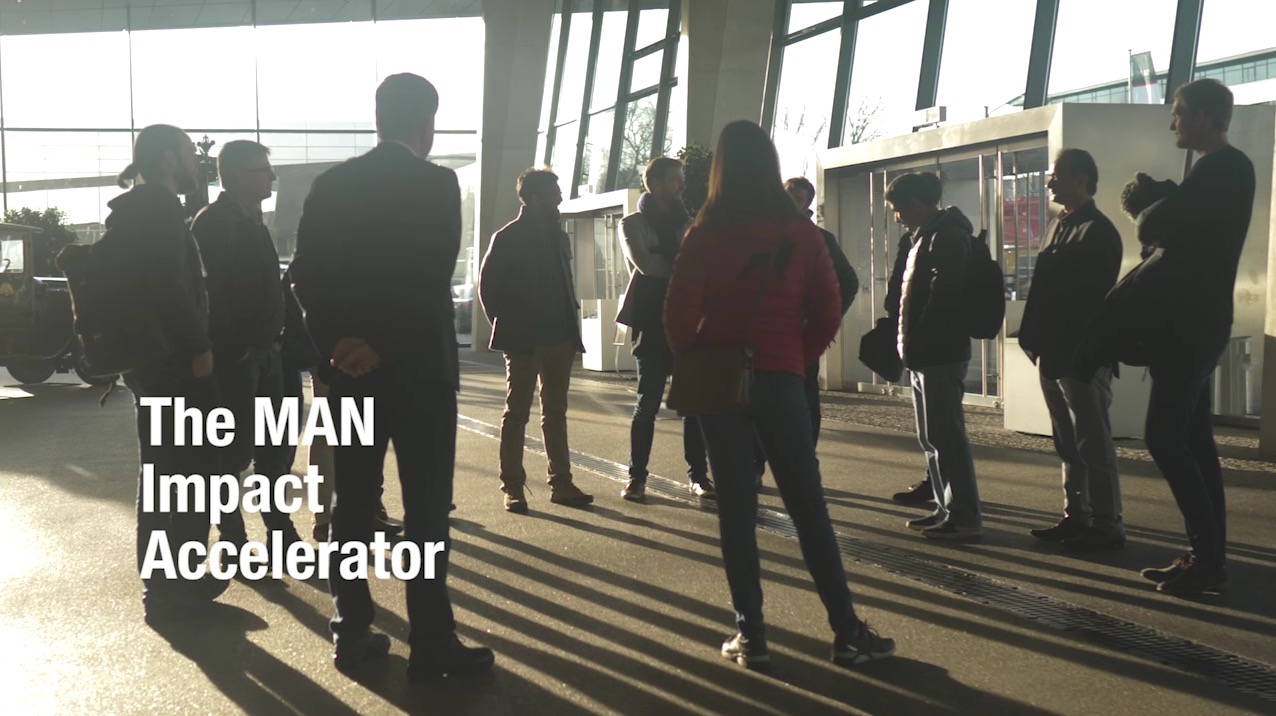 MAN Impact Accelerator Program for Social Entrepreneurs 2018-2019 (up to $50,000 USD)
Deadline: September 23, 2018
Applications are open for the MAN Impact Accelerator Program for Social Entrepreneurs 2018-2019. The MAN Impact Accelerator brings social entrepreneurs from Europe, South Africa and India together to tackle social and environmental challenges through innovative solutions in the transport and logistics space.
Access to mobility is the single most important driver to alleviate poverty. The MAN Impact Accelerator is built to scale social ventures in transport and logistics with a considerable impact on society. It takes you on a journey through four ecosystems in Europe, India, South Africa and California. Get access to a pool of more than 300 mentors, become inspired by social entrepreneurs and learn from leaders of your industry!
The MAN Impact Accelerator kicks off at the Global Social Business Summit in Wolfsburg in November 2018. The curriculum that follows will take you to cities like Munich, Mumbai, Cape Town and San Francisco. The official closing ceremony in Munich in June 2019 will mark the end of the program.
Benefits
The program offers a range of benefits from various partners. The below list is by far not comprehensive and gives you an indication of how MAN helps you grow further.
Assets & Services from Man

MAN Staff Mentors with Industry Expertise
MAN's Global Network of Partners
MAN's Supply & Distribution Networks
Access to the Volkswagen family
Access to MAN's "RIO" platform

Assets & Services from YSB

Access to Nobel Peace Prize Laureate Prof. Yunus
Visiting entrepreneurs from the YSB portfolio
Access to social businesses by Grameen
Potential funding from YSB
Access to a global impact investor community

Assets & Services from other partners

Access to more than 300 mentors
Consulting services
Visits at sites of social entrepreneurs
Access to the Silicon Valley community
Software for free or at preferred rates
Cost
Travel and accommodation costs are covered by MAN Truck & Bus. The program provides an indirect grant and support of up to 50,000 USD for each startup (no equity or cash). This also includes free access to coaches and mentors as well as to software and data perks for free or at preferred rates.
Eligibility
Open to social businesses and impactful startups from Europe, India or South Africa that have a strong logistics, transport or mobility focus with a prototype and preferably early revenues;
Startups must have a strong purpose and create both tangible and measurable impact beyond financial returns.
Application
For more information, visit MAN Impact Accelerator.