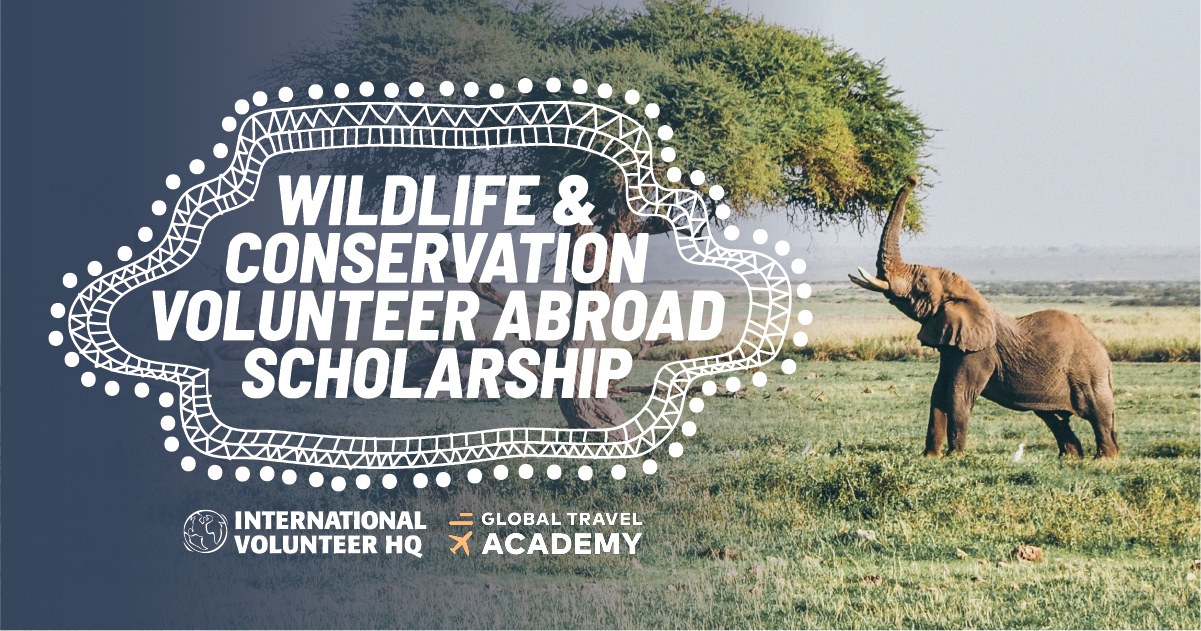 IVHQ's Wildlife & Conservation Volunteer Abroad Scholarship 2018/19
Deadline: September 23, 2018
Applications are open for the Wildlife & Conservation Volunteer Abroad Scholarship 2018. International Volunteer HQ (IVHQ)'s 2018/2019 volunteer abroad scholarships and grants are open to anyone that wants to volunteer abroad and get out of their comfort zone, while being immersed in a new country and culture alongside other international volunteers. IVHQ's Scholarships give multiple recipients the opportunity to experience and contribute to an IVHQ program of their choice for 2 weeks.
Scholarship Prize
2-week wildlife or conservation volunteer project with IVHQ in the destination of your choice
Flight voucher (to the value of US$1000) from IVHQ Flights
Travel insurance up to the value of US$250 for the 2-week duration of the IVHQ Program
The 'Certificate in International Volunteering' online course from Global Travel Academy
Their all-inclusive volunteer programs provide volunteers with comprehensive pre-departure support services and training, as well as in-country program orientations and safety briefings, accommodation, meals and 24/7 in-country support. If you are the successful scholarship recipient, you will also be blogging (or vlogging) for IVHQ and sharing your volunteering experience.
Eligibility
Open to anyone of any nationality who is over the age of 18
Applicants should have a passion for conservation volunteering, working with animals, or supporting the protection of wildlife.
Application
Browse their wildlife and conservation volunteer projects.
Find the type of project you would like to join and click 'APPLY FOR THE SCHOLARSHIP'
Complete the scholarship application form and tell us why you want to support this project and what you want to get out of the experience (it only takes 5-10 minutes to apply)
Applications close on 23 September 2018, then wait to hear from IVHQ to learn if you have been shortlisted as a finalist
Voting for the scholarship winner will begin on 30 September 2018
For more information, visit Volunteer Abroad Scholarship.