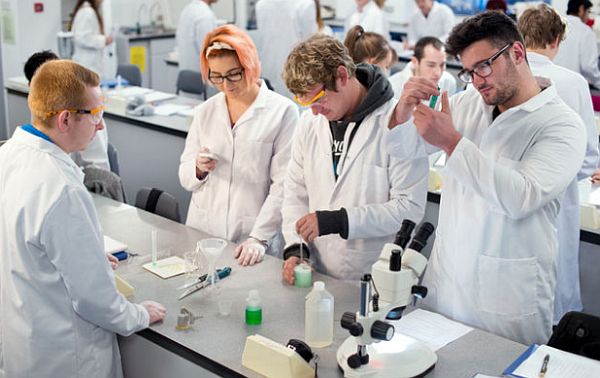 Cooperative Threat Reduction (CTR) Biosciences Fellowship Program 2018/2019 (Fully-funded)
Deadline: January 4, 2019
Applications are open for the Cooperative Threat Reduction (CTR) Biosciences Fellowship Program 2018/2019. The CTR Biosciences Fellowship Program (CBFP) will award up to 12 fellowships to biological scientists from three participating countries: Iraq, Jordan, and Lebanon.
Selected fellows will conduct a science fellowship, requiring the fellow to travel for four to six months in duration, to engage in research at a host institution different than their home country beginning no earlier than September 2019.
Fellowship focus areas include:
Dangerous human, animal, and zoonotic infectious diseases
Pathogens of security concern
Modern infectious disease diagnostic techniques
Epidemiological surveillance and reporting of dangerous human and animal infectious diseases
Application and institutionalization of internationally accepted principles and best practices of BS&S
Application and institutionalization of One Health principles and approaches
Detection, diagnosis, and reporting of infectious diseases caused by especially dangerous pathogens and pathogens of security concern
Fellowship
CBFP will make all necessary travel arrangements and accommodations (travel, lodging, medical insurance and living stipends) for all selected fellows for the duration of the fellowship.
Eligibility
Open to early to mid-career biological scientists working in government ministries, government-operated biological science laboratories, and/or research and diagnostic facilities with experience in laboratory operations, research, and diagnostics;
Applicants should be from Jordan, Iraq and Lebanon. Only applications from these three countries will be considered;
Applicants must hold a Bachelor of Science degree to be considered (applicants with a Master of Science or PhD are preferred) and be proficient in the English language for routine professional work.
Applicants must currently reside in their country of permanent residence and will be required to return to their home
country after program completion.
Application
Submit applications (in Word or PDF format) and accompanying documents (as outlined in the Program Announcement) to [email protected]
For more information, visit CTR Biosciences Fellowship.