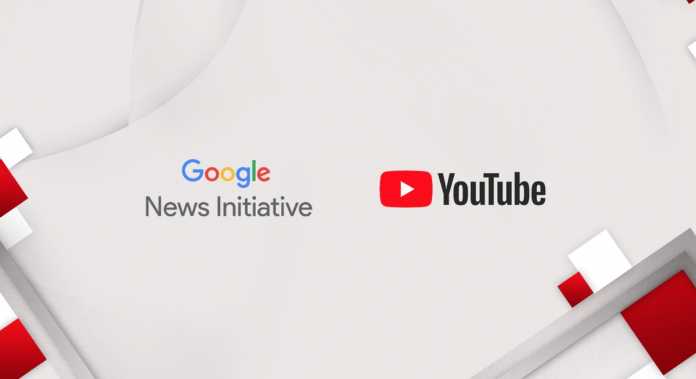 Google News Initiative (GNI) YouTube Innovation Funding 2018 for News Organizations (Up to $250,000)
Deadline: October 12, 2018
The Google News Initiative (GNI) YouTube Innovation Funding is open for applications. Funding that is designed to enable innovation in video journalism. Through this program, they will provide selected news organizations around the world with grants to support building stronger video capabilities and innovating with video formats.
Best practices gained from this program will be shared publicly, providing all newsrooms the opportunity to learn and apply insights as they work together to support the development of long-term, sustainable video businesses.
Grants
Grant size will vary based on the application details and may be valued up to approximately $250,000 USD.
Eligibility
Eligible projects must come from publishers, broadcasters, agencies, video creators and production companies that aim to produce news content that is factual, informative, and trustworthy. Collaborations amongst applicants are welcome.
Eligible projects must demonstrate a scrupulous approach to journalistic practices including but not limited to news-gathering, fact checking, objectivity, balance and ethics.
Eligible projects must focus on building capabilities to create video programming focused on topical news, current affairs and politics in formats that follow YouTube best practices and/or demonstrate a strategy to develop new formats to grow an engaged audience.
Eligible applicants must demonstrate at least a basic level of video production and operations expertise and manage at least one YouTube channel with a minimum of 50,000 subscribers.
Countries:
They will accept applications from organizations headquartered in Argentina, Australia, Belgium, Brazil, Canada, Denmark, Germany, Greater China, Finland, France, India, Indonesia, Italy, Japan, Mexico, Netherlands, Nigeria, Norway, Philippines, Poland, United Kingdom, United States, South Africa, South Korea, Spain, Sweden, Thailand, Vietnam.
Requirements
Capability building: Grants should be used to build more sustainable video operations rather than a specific piece or pieces of content. For example, the grant might be used to enhance production facilities, train staff on video best practices or grow teams that will enable your organization to develop that great news format optimized for online video.
Funding should not be used for outsourcing production or licensing content wholesale from third-parties.
Content category: Grants should be used to facilitate the creation of news video, topical news, current affairs and politics. They are not looking for proposals geared to facilitate the creation of non-video, non-news or verticalized news content e.g. celebrity, sports, technology news. Where rights permit, the video output should be made available globally.
Funding model: Grant size will vary based on the application details and may be valued up to approximately $250,000 USD. As the application process moves forward, they will work with you to determine the appropriate grant size based on the proposal.
They are looking for proposals where the news organization is equally invested in the success of the project, demonstrating a commitment to building out capabilities. As such, successful applications will include co-resource investment, which may include staffing or production resources.
Ecosystem sharing: Successful applicants should be willing to showcase the projects and learnings that result from innovation funding, including the publishing of public case studies to be shared with news organizations around the world.
Selection Criteria
Eligible projects will be evaluated primarily against the following criteria:
Innovation: Preferred projects will demonstrate an innovative component and involve or promote the production of original journalism.
Sustainability: Preferred projects will demonstrate a plan for long term sustainability.
Application
In order to assess applications they will need information such as:
Company information including headquarters location, URL, number of employees, number of journalists employed
Project description
Project budget and amount of funding requested for all costs associated with the project including where relevant, but not limited to, production team, on-screen contributors and talent, equipment, post production, graphics, music and music licensing, news footage/archive sourcing and clearance, fact checking, direct production travel, location/studio, insurance, health and safety and legal costs.
All required information is included in the application form.
Application deadline is October 12, 2018 at 23.59 PST. No applications will be accepted after this date. Successful applicants will be notified by December 1, 2018.
For more information, visit GNI YouTube Innovation Funding.