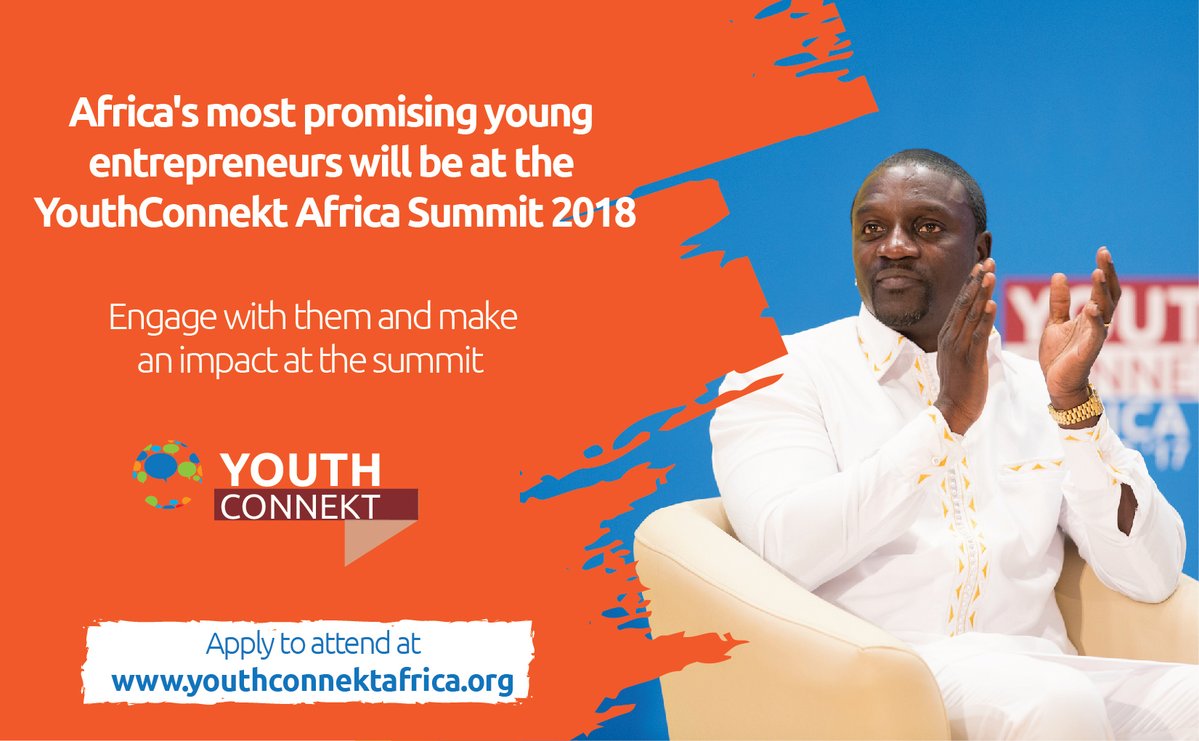 UNDP Rwanda YouthConnekt Africa Awards for African Innovators 2018 (Up to 20,000)
Deadline: September 29, 2018
Applications are open for the UNDP Rwanda YouthConnekt Africa Awards 2018. The YouthConnekt Africa Awards were created to honour outstanding achievements by African innovators.
Twelve (12) Finalists will be invited to the YouthConnekt Africa Summit to present their projects, and four winners will be announced at the YouthConnekt Africa Awards Ceremony on October 10, 2018. One winner will be selected from each of four award categories:
Economic development
Social development
Environmental sustainability, and
Digital inclusion
Award
Each winner of the four categories will receive $5000
Eligibility
Nominee is between the ages of 16 and 35
Nominee is a citizen of an African Union state
Project clearly addresses one of the four award categories
Project is registered as a company or cooperative
Project has been in operation for two years or fewer
Nominee is able to attend the YouthConnekt Africa Summit 2018 for Boot Camp and Awards Ceremony from October 8-10, 2018
Application
For more information, visit YouthConnekt Africa Awards.