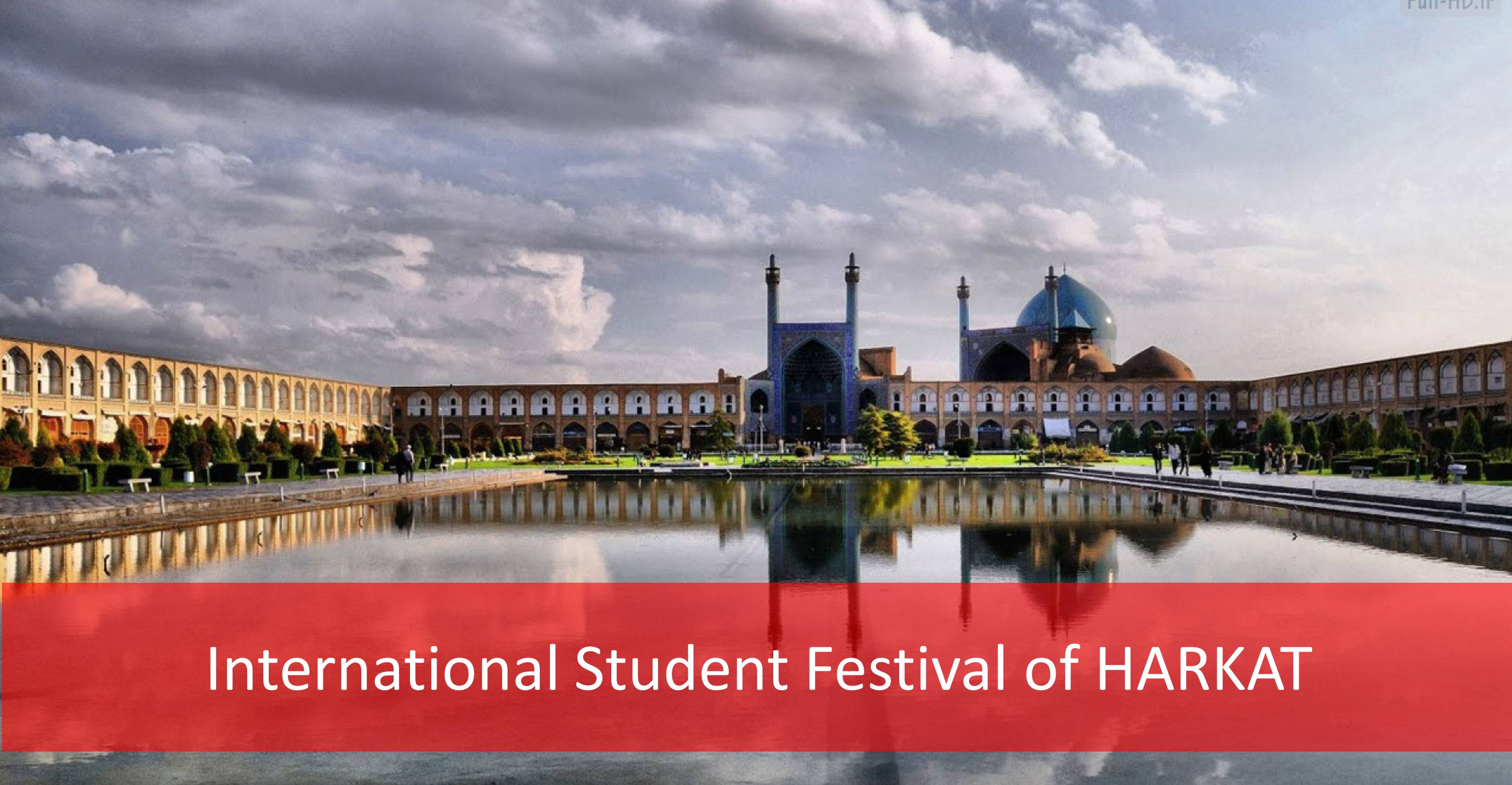 International Student Festival of HARKAT, Iran for Students Worldwide 2018 (Fully-funded)
Deadline: October 20, 2018
International Student Festival of HARKAT is the country's largest student event. The festival aims at encouraging student projects and activities, fostering inspiration and being a starting point for international cooperation amongst students. It will take place from 21 to 30 November 2018 at the Ministry of Sciences, Research and Technology (Tehran) and Isfahan University (Isfahan), Iran.
The festival is organized by Ministry of Science, Research and Technology of Iran and hosted by different universities since 2008. The thought was to gather students from different parts of the world in a combination of a festival and an exhibition.
The Festival is open for students from all over the world and is a meeting platform for young people with different scientific and cultural backgrounds. It is a place where young people get to know each other, establish new friendships and discuss various topics, from different points of view. Participants will arrive at Tehran for pre-festival workshops and tours, and it will be followed by visit to Kashan. This year the festival will be hosted at historical city of Isfahan, cultural capital of Iran.
Benefits
Access to lectures by prominent international scholars and professionals, interactive discussions, simulations, and site visits
Opportunity to explore Iranian culture through immersive activities
Opportunity to interact with people from diverse nationality and cultural backgrounds
Free accommodation for the duration of the program
Full-board meals (breakfast, lunch and dinner) and coffee breaks
Visa Invitation Letter (if needed)
Networking opportunities
Gifts and Souvenirs
Flight Tickets
Visa Fees
Eligibility
Young professionals and students of any nationality are eligible to apply
Age 18 to 38 years old
Able to communicate in English
All participants should present a student activity or project run by their self, their university or their group
Application
You can present any student-run project or activity. Even if you have an idea, you are eligible to apply and present your project.
There are two categories in order to participate in the festival:
Individual participants: If you are currently an enrolled student (or recently graduated) and you have an idea or you have implemented a project and you are willing to present it in an international student festival, you can easily apply via the following link.
Group participants: If you are a group of students (or recently graduated) and you have a group idea or project, one of the members of the group must fill the following form and put details of all other participants in the related section. If your idea/project is accepted, all member of the group are automatically admitted to participate in the festival. Maximum total number of participants for each group is 3.
For more information, visit International Student Festival of HARKAT.