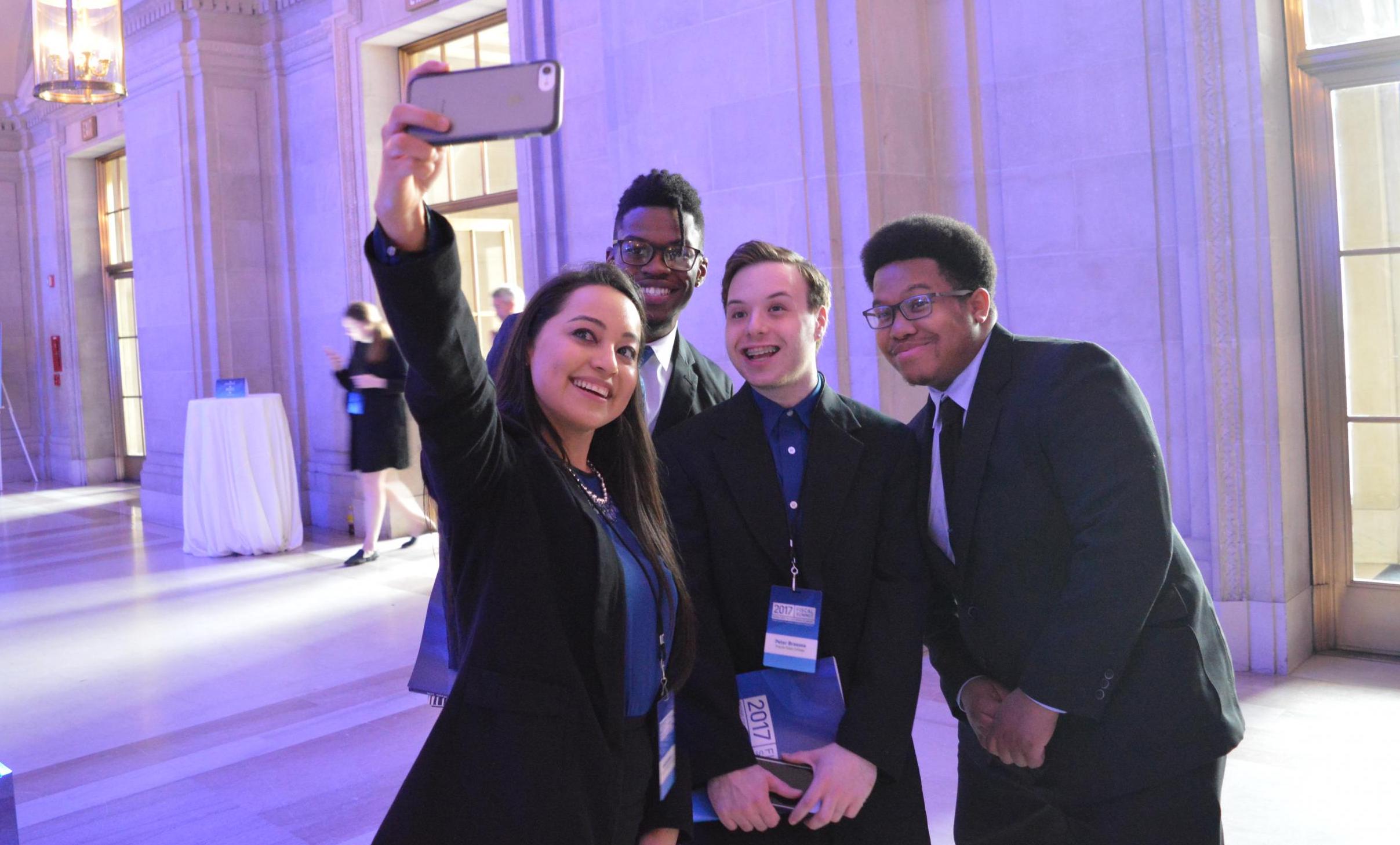 Up to Us Competition 2018 – An Exclusive Leadership Program for Students
Deadline: October 1, 2018
Entries are invited for the Fall Up to Us Competition 2018. Up to Us is a national program that harnesses the ideas, creativity, and energy of students nationwide to build awareness and generate action around an issue that greatly affects America's fiscal future: the long-term national debt.
They are a groundswell of student advocates who've engaged nearly 150,000 people to raise awareness on the national debt, with a focus on collaboration and thoughtful dialogue. Young Americans have the most at stake in our fiscal future, and are at the heart of this campus-based movement. For every young American who cares about their families, job opportunities, and the future, Up to Us is a movement of a generation, for a generation.
Accepted teams will receive $1,000 to design two events on their campus to raise awareness and generate non-partisan ideas around issues influenced by the national debt and fiscal policy.
Prizes and Awards
During the Up to Us competition, students build critical skills in leadership, strategy development, and community engagement. The experience also serves as an impressive resume builder. In case that's not enough, the competition offers students the opportunity to take advantage of prizes like all-expenses-paid trips, access to policy leaders, paid internships, and more.
Campaign Funding & Cash Prizes: 

Every student/team who competes in the Up to Us Campus Competition will receive the necessary funding to execute creative and effective campaigns.
$10,000 will be awarded to the winning team in addition to cash prizes awarded to top-performing runner-up teams.
All teams who successfully execute their campaigns gain access to exclusive prizes, experiences, and more.

Training: Team Leaders will attend the Net Impact Conference in Phoenix, Arizona on October 25-27, 2018 for formal training. Travel and lodging will be covered.
National Conferences & All-expenses-paid Trips: A select group of top-performing students will be invited to travel to Washington, D.C. to meet with policy organizations, civic groups, and leaders from across the political spectrum to discuss millennials' stake in fiscal issues, and attend the Peter G. Peterson Foundation's Fiscal Summit. The core members of the winning team will be invited to attend a national conference, where their achievement will be formally announced and recognized. Travel, food, lodging, and conference fees will be covered.
Paid Internships: Students on teams that successfully execute their campaigns will be eligible to apply for a paid summer internship at Net Impact. The internship includes a stipend for lodging.
Benefits
By joining this cohort of emerging leaders, you can help shape the economic future our generation will ultimately inherit. Up to Us offers you the opportunity to be the voice of your generation and to create a meaningful impact on your campus community.
Access to leadership and project management training through live trainings and at your fingertips through our Crew2030 platform means you can develop your skills when, where, and how you want!
High impact events like our nation-wide My Two Cents Day, paired with opportunities to flex your creative arm through a custom "Wildcard" event, make executing an impactful campus campaign easier and more exciting than ever.
Unparalleled access to thought-leaders in public policy, fiscal policy, social entrepreneurship, and more, as well as an opportunity to meet your peers and fellow emerging leaders.
Enhanced prizes give you the chance to earn resume-building experiences and opportunities, access to cash prized, and so much more.
Eligibility
Students enrolled at a college or university in the United States are welcome to apply to participate in Up to Us
To receive prize money, each participant must have a valid tax ID number and be at least 18 years old.
Employees of Net Impact, the Peter G. Peterson Foundation, CGIU and members of their immediate family, defined as parents, children, siblings, and spouse and/or those living in the same household are not eligible to participate.
Student campaigns will be judged by competition organizers and a diverse panel. Campaigns will be scored on a variety of criteria including the success of key campaign activities and the creativity and vision behind those activities.
Application
To apply, simply send your resume and a brief letter of interest to [email protected] or here.
For more information, visit Up to Us Competition.