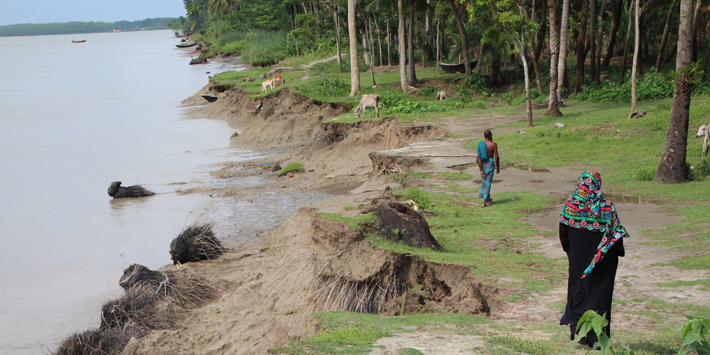 Call for Proposals: Munich Re Foundation RISK Award 2019 (€100,000 prize)
Deadline: November 30, 2018
Call for proposals for the 2019 RISK Award 'Coastal resilience' is now open. The RISK Award will fund a project, dedicated to improve risk reduction, risk management or adaptive capacities in regards to the special situation in coastal areas.
The risks posed by population development, environmental and climate change are increasing. Complex technical systems and infrastructure are additional risk factors. The Award partners recognise the need to address this development. The RISK Award has been set up to help improve risk reduction and disaster management by providing financial support to projects dedicated to this topic.
Projects may include eco-system services or infrastructural approaches, capacity building or awareness raising measures, risk-sensitive land use planning, building codes and many more. The alignment of the project to the Sendai Framework for Disaster Risk Reduction will be assessed. The 2019 award ceremony will be held at the 2019 Global Platform for Disaster Risk Reduction in May 2019 in Geneva, Switzerland.
Budget
The overall budget of the project shall not exceed € 1,000,000. Otherwise the contribution of the RISK Award is too little
The RISK Award contribution must have a visible impact within the project
If the whole budget is bigger than the RISK Award, it must be clearly visible for what purpose the RISK Award will be used
The proposal should include a milestone planning and a rough budget plan explaining how the funding will be used
Eligibility
All stakeholders involved are invited to forward their ideas and applications — be it NGOs, NPOs, academia, associations, communities, political bodies or others;
The proposal must address: "Coastal Resilience";
The proposed project must include an implementation part (action), a proposal solely based on research is not sufficient;
The risks must be related to natural, climate change and or/environmental issues;
Risks due to social turmoil, war, chemical disasters, and/or political crises cannot be funded;
Ideas to involve the people at risk are appreciated (people centred approaches);
Proposals which combine bottom-up approaches with top-down frameworks are also appreciated;
Project teams which are engaged in multi-stakeholder partnerships (different sectors, different sizes, different organisational background, PPPs) are encouraged.
Application
For more information, visit  RISK Award.