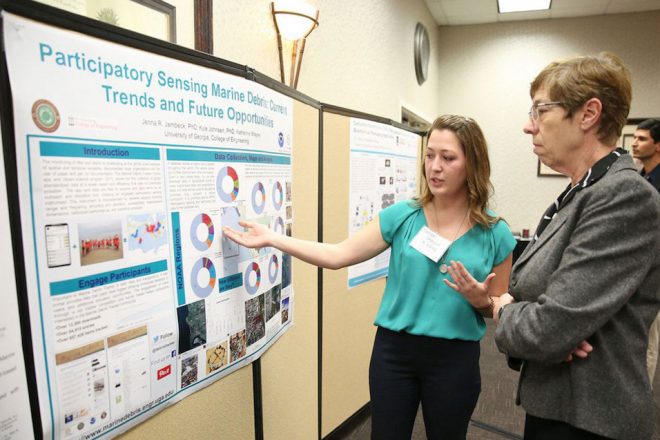 VentureWell Faculty Grants 2018/2019 for US Colleges and Universities (Up to $30,000)
Deadline: November 7, 2018
Proposals are invited for the VentureWell Faculty Grants 2018/2019. The grants provide funding and support to pioneer new ways to engage students in stem innovation and entrepreneurship.
VentureWell awards faculty grants to colleges and universities for the purpose of strengthening existing curricular programs and/or building new programs in invention, innovation, and entrepreneurship. Through these grant funds, VentureWell supports creative pedagogical approaches that generate student teams working on technology solutions to real-world problems, with the goal of the strongest teams applying to participate in VentureWell's E-Team Grant Program.
Program Details
VentureWell provides grants to help fund and support faculty with innovative ideas to create new or transform existing courses and programs to help students develop novel, STEM-based inventions and gain the necessary entrepreneurial skills needed to bring these ideas to market. VentureWell will be seeking proposals for areas that will support the emerging generation of inventors and innovators and the i&e ecosystems critical to their success.
Successful grant proposals include:
A focus on technology entrepreneurship
Experiential learning by doing, and creative approaches to solving real world problems,
The formation of student teams focused on technology inventions with positive social and/or environmental impact
A supportive entrepreneurial ecosystem for student teams to pursue commercialization
A plan for continuation of the course or program after VentureWell funding
Grants
Up to $30,000 will be provided to support innovative ideas.
Eligibility
Applicant must be at a US college or university;
Be faculty or staff at a VentureWell member institution;
Be proposing a new course/program or strengthening an existing course/program that is focused on STEM entrepreneurship
Application
All program applications, consisting of a five page narrative, workplan, resumes, letter(s) of support and other supporting documents, must be submitted using VentureWell's online tool. Anyone on the team may serve as the applicant.
For more information, visit VentureWell Faculty Grants.