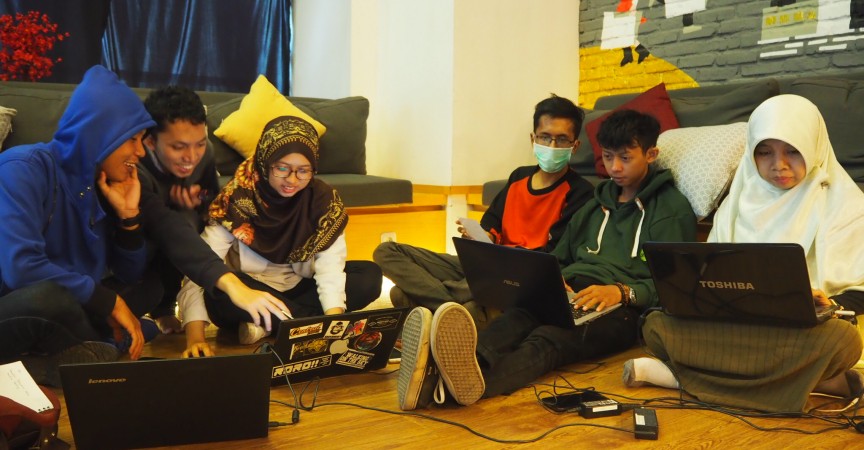 Code for Asia Society Code-a-Thon 2018 for Youth in the ASEAN Region
Deadline: October 21, 2018
Entries are invited for the Code for Asia Society Code-a-Thon 2018. Code-a-Thon is a learning-intensive hackathon experience where beginners and experienced coders, designers and business people alike come together to develop application prototypes. The theme for Code-a-thon 2018 is Learn and Earn.
Code-a-Thon is running for the second year, and is an extended online learning and hackathon experience that is beginner-friendly. Their goal of the contest is to empower young people to become co-creators and international collaborators with technology.
Benefits
Code for change!
Build your portfolio and learn new transferable skills with industry mentors!
Receive feedback from esteemed judges!
Win prizes and/or media mention!
Stand a chance to win an exclusive paid-for impact + learning + travel trip (CodeNomads)!
Eligibility
Whether you are a complete newbie or a hacker, you can compete in teams of 1 – 5 with the following criteria:
Anyone in the age range 18 – 35
Anyone from the ASEAN region (

Indonesia, Thailand, Singapore, Malaysia, Vietnam, Philippines, Myanmar, Cambodia, Laos, Brunei)

Anyone outside of this region can also take part, but you will be ineligible for the CodeNomads prize due to funding restrictions, until further notice.
Application
Click here to register your entry
For more information, visit Code-a-Thon 2018.