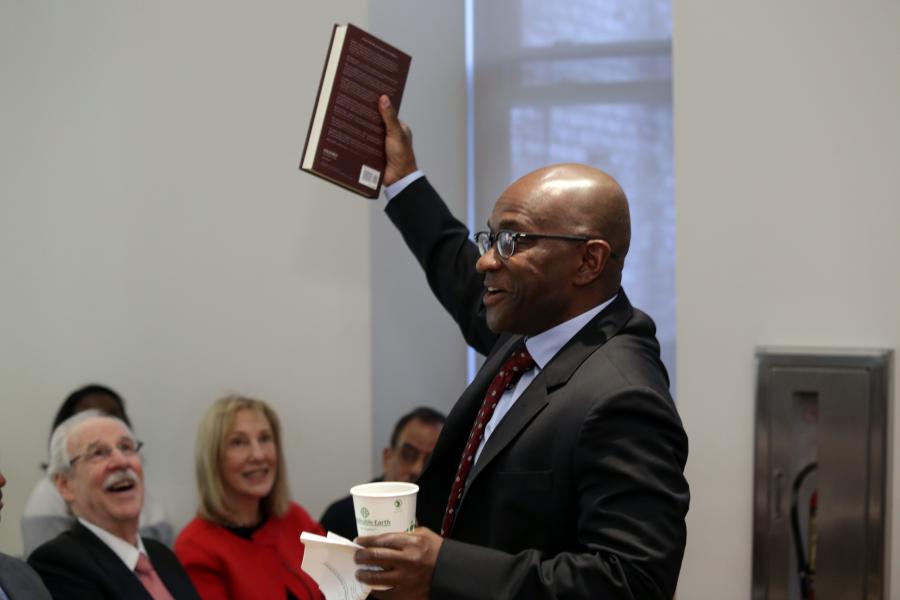 New York University (NYU) Africa House Thoyer Fellowship 2019/2020 (Up to $2,500)
Deadline: February 28, 2019
Applications are invited for the New York University (NYU) Africa House Thoyer Fellowship 2019/2020. This fellowship is awarded to two (2) outstanding graduate students to support Africa-focused study and research in the fields of economics, political economy, and related disciplines.
The Africa House Thoyer Fellowship is rooted in the idea that development is more likely to occur where there is sustained, sound management of the economy, and that such management is more likely where there is an active, well-informed group of development experts conducting policy-relevant research.
Fellowship
Fellows receive $2,500
Fellowships may be used to cover travel costs, living expenses, tuition, books, research expenses, and other relevant expenses while studying or pursuing research at New York University.
Eligibility
Applicants must be enrolled in a graduate program at New York University, graduating no sooner than May 2020.
Open to students in the fields of economics, political economy, or related disciplines;
Fellows will be required to:

Explain how you plan to participate in the intellectual life of Africa House/CTED in the Africa House Fellowship Application Form.
Author or co-author one (1) research paper providing findings of your research project, to be submitted to Africa House in Spring 2020.
Present research findings in-person at Africa House in Spring 2020.
Application
Applicants should submit the following:
Cover letter
Curriculum vitae
One (1) letter of recommendation
2-4 page Africa-focused research proposal. The proposal could be an outline of your research or a study that is presently underway that will be further enhanced by the fellowship.
Note: All your applications must be submitted in this order in one PDF minus the letters of recommendations
A cover page
2-4-page research proposal

2 pages, double-spaced, 12 point Times New Roman, 1-inch margins
Header Format: Student Last Name, First Name, Department, N-Number
The proposal should be written for educated readers, but not experts in your field or members of your department (i.e. at The New York Times level). It should identify the proposal's research question, thesis/hypothesis, methodology, significance, and budget etc.

Curriculum vitae (c.v.)

Header format: Student Last Name, First Name, Department, N-Number

Two (2) letters of recommendation

Faculty should submit their signed letters of reference directly to [email protected], with attention to Kingsley Essegbey.
Must assess the general quality of the applicant's academic work, the expected contribution of the research proposal to academia, and the prospects for publishing the full work either in whole or in part.
One letter must be from the applicant's faculty advisor.

Naming your application pdf

Name your application pdf in this order: Student last name, first name, N-Number, Name of fellowship, and add 2019-2020.
Send applications and inquiries to [email protected] Please include "Africa House Thoyer Fellowship" in the subject line.
For more information, visit NYU Africa House Fellowship.