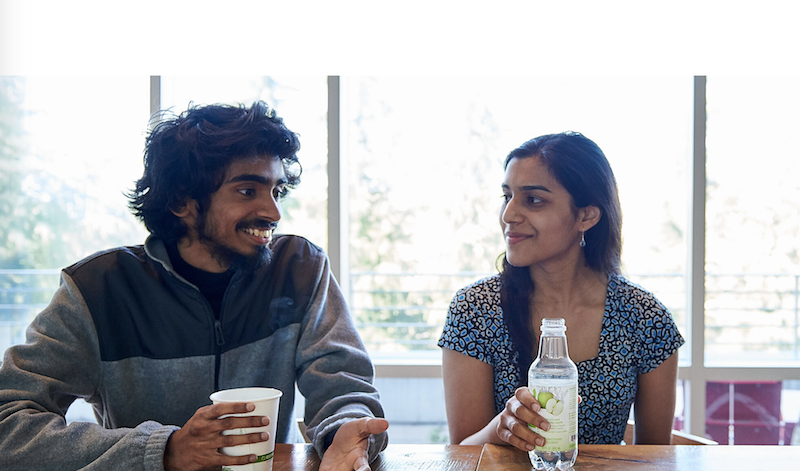 Google AI Residency Program 2019 – Research Training Role for Graduates in STEM Fields
Deadline: January 28, 2019 or until all positions are filled.
Applications for the Google AI Residency program 2019 are now open. The Google AI Residency Program — previously known as the Google Brain Residency Program — is a 12-month research training role designed to jumpstart or advance your career in machine learning research. The goal of the residency is to help residents become productive and successful AI researchers.
The Google AI Residency Program was created in 2015 with the goal of training and supporting the next generation of deep learning researchers. Residents will have the opportunity to be mentored by distinguished scientists and engineers from various teams within Google AI, and work on real-world machine learning problems and applications. In addition, they will also have the opportunity to collaborate and partner closely with various research groups across Google and Alphabet.
As part of this program, Residents collaborate with distinguished scientists from various Google AI teams working on machine learning applications and problems. Residents have the opportunity to do everything from conducting fundamental research to contributing to products and services used by billions of people. We also encourage our Residents to publish their work externally. Take a look at the impactful research done by earlier cohorts.
Residency Locations
Bay Area (Mountain View and San Francisco)
New York City, Cambridge (Massachusetts)
Montreal and Toronto, Canada
Seattle (Washington State)
Accra (Ghana)
Tel Aviv (Israel)
Zurich (Switzerland).
Residents are placed based on interest, project fit, location preference and team needs. All are expected to work on site.
The Google AI Residency Program will have 3 start dates over the course of 5 months, from June to October 2019. Exact dates are yet to be determined.
Eligibility
Candidates are invited from all over the world to apply.
You may have research experience in another field (e.g. human-computer interaction, mathematics, physics, bioinformatics, etc.) and want to apply machine learning to this area, or have limited research experience but a strong desire to learn more.
Current students will need to graduate from their degree program (BS/MS/PhD) before the residency begins.
If a candidate requires work authorization for a location, Google will explore the available options on a case-by-case basis.
Minimum qualifications:
BS degree or equivalent practical experience in a STEM field such as Computer Science, Mathematics, or Statistics.
Completed coursework in statistics, algorithms, calculus, linear algebra, or probability (or their equivalent).
Experience with one or more general purpose programming languages, including but not limited to: Python or C/C++
Experience with machine learning; or applications of machine learning to NLP, human-computer interaction, computer vision, speech, computer systems, robotics, algorithms, optimization, on-device learning, social networks, economics, information retrieval, journalism, or health care.
Preferred qualifications:
Research experience in machine learning or deep learning (e.g. links to open-source work or link to novel learning algorithms).
Open-source project experience that demonstrates programming, mathematical, and machine learning abilities and interests.
Application
They are accepting applications until January 28, 2019.
Their team will review applications on a rolling basis and interviews will begin in November 2018. It is in your best interest to submit your application early.

Interviews (phone, video, and/or on-site) will primarily take place from mid-January until all spots have been filled, though we may begin interviews earlier depending on pipeline and availability of interviewers.

The program will start in Summer and Fall  2019 and run for 12 months as we plan to have multiple start dates in 2019.
By applying, your application is automatically submitted to the following locations: Mountain View, CA, USA; New York, NY, USA; Cambridge, MA, USA; Seattle, WA, USA.
How to Apply
Click on the "Apply Now" button on the application page and provide the required materials in the appropriate sections (PDFs preferred):
In the "Resume Section:" attach an updated CV or resume.

In the "Cover letter/other notes Section:" Copy and paste a cover letter which must include answers to the following questions:

What are your primary research interests and why do you think they are important?

How would participating in the AI Residency help you to explore your research interests and achieve your goals?

Give an example of an open-ended research question or project you've worked on. What made it challenging and how did you overcome those challenges? Alternatively, summarize and critique a machine learning paper you have read that you found interesting.  
**Although cover letters are optional for most job applications at Google (as noted on the website), it is a mandatory component for this application. Complete applications (cover letters included) will be prioritized for review over incomplete applications.
In the "Education Section:" attach a current or recent unofficial or official transcript in English if you have graduated in the last three years.

Under "Degree Status," select "Now attending" to upload a transcript.
For more information, visit Google AI Residency.