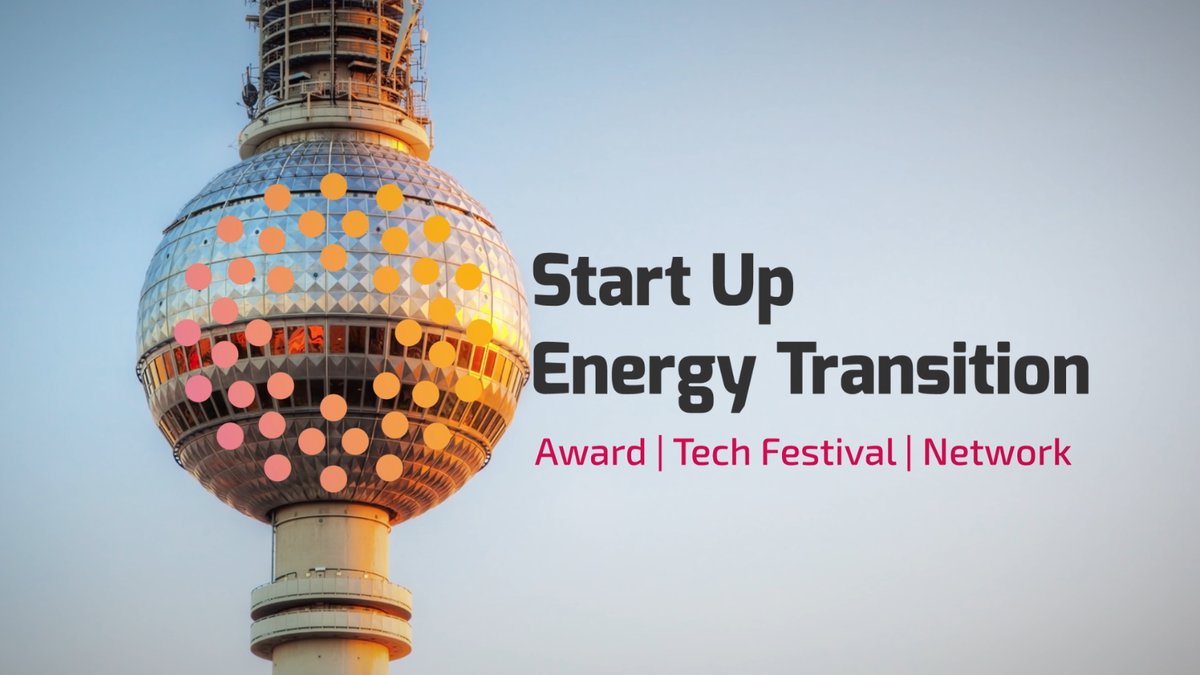 Start Up Energy Transition Award 2019 (Up to 10,000 Euros)
Deadline: January 31, 2019
Applications are open for the Start Up Energy Transition Award 2019. The Start Up Energy Transition Award is an international competition for start-ups and young companies worldwide who are working on ideas affecting global energy transition and climate change.
There are five different categories applicants can present their projects in, all with the aim of clean energy promotion. The three most promising start-ups in each category will pitch their business ideas at the annual summit – the SET Tech Festival – which brings their impressive network together on April 9, 2019.
Categories
In this third round of the SET Award, five categories that reflect the critical issues facing innovation needed for the energy transition globally have been identified. These are considered to have some of the largest impacts on sustainable development. How is your innovation responding to the global energy transition challenge?
Low-Carbon Energy Production
Intelligent Grids, Platforms & Cyber Security
Energy Efficiency, Smart Devices & Storage
Innovative Mobility
Special Prize: Quality Access & SDG-7
Benefits
For all Participants: Join the global platform of innovation leaders; see your views represented in the Energy Innovators Issues Monitor; Inform and influence policies that will boost innovation
For the #SET100 2019 (includes Finalist & Winners): The Top 100-ranked applicants will be offered the opportunity to participate and showcase at the 24th World Energy Congress 2019 in Abu Dhabi. Sponsored by the Dubai Electricity and Water Authority, this incredible opportunity includes travel and accommodation expenses, and a showcase space for invitees
For all Finalists: Return-flight to Berlin, and accommodation for 2 representatives of the start-up or innovation project to attend the Tech Festival; Pitch coaching; Meet-and-greet with high-level jury, Individual booth at Tech Festival; Live pitches at Tech Festival; Investor-matchmaking; Tickets to the Berlin Energy Transition Dialogue (BETD); Content creation: interviews and branding in all communication material. In addition, start-ups will have the opportunity to attend the World Energy Leaders' Summits
Winners of each category: Up to 10,000 Euros prize money; Participation on the winners' panel at the Berlin Energy Transition Dialogue (BETD); Profile of start-up celebrated across the World Energy Council' s global energy network in 99 countries.
Eligibility
Open to startups and young companies worldwide;
Applicants may only apply to one category. All subsequent applications to other categories will be disqualified. This also applies to the Special Prize: Quality Access & SDG-7;
The start-up or innovation project must not have been founded longer than ten years ago. In other words, the date of foundation cannot exceed 2008;
The application, including any attached documents and pitch decks, must be in English;
The applicant must be able to present a legal framework, proof of concept or a client, and/or an industrial/corporate/institutional partner;
The applicant must fill out the entire form. Partially completed applications will not be accepted;
High-resolution company logo (300 dpi) as a .jpg or .png file for publication on the SET website and in the competition documents.
Application
For more information, visit Start Up Energy Transition Award.