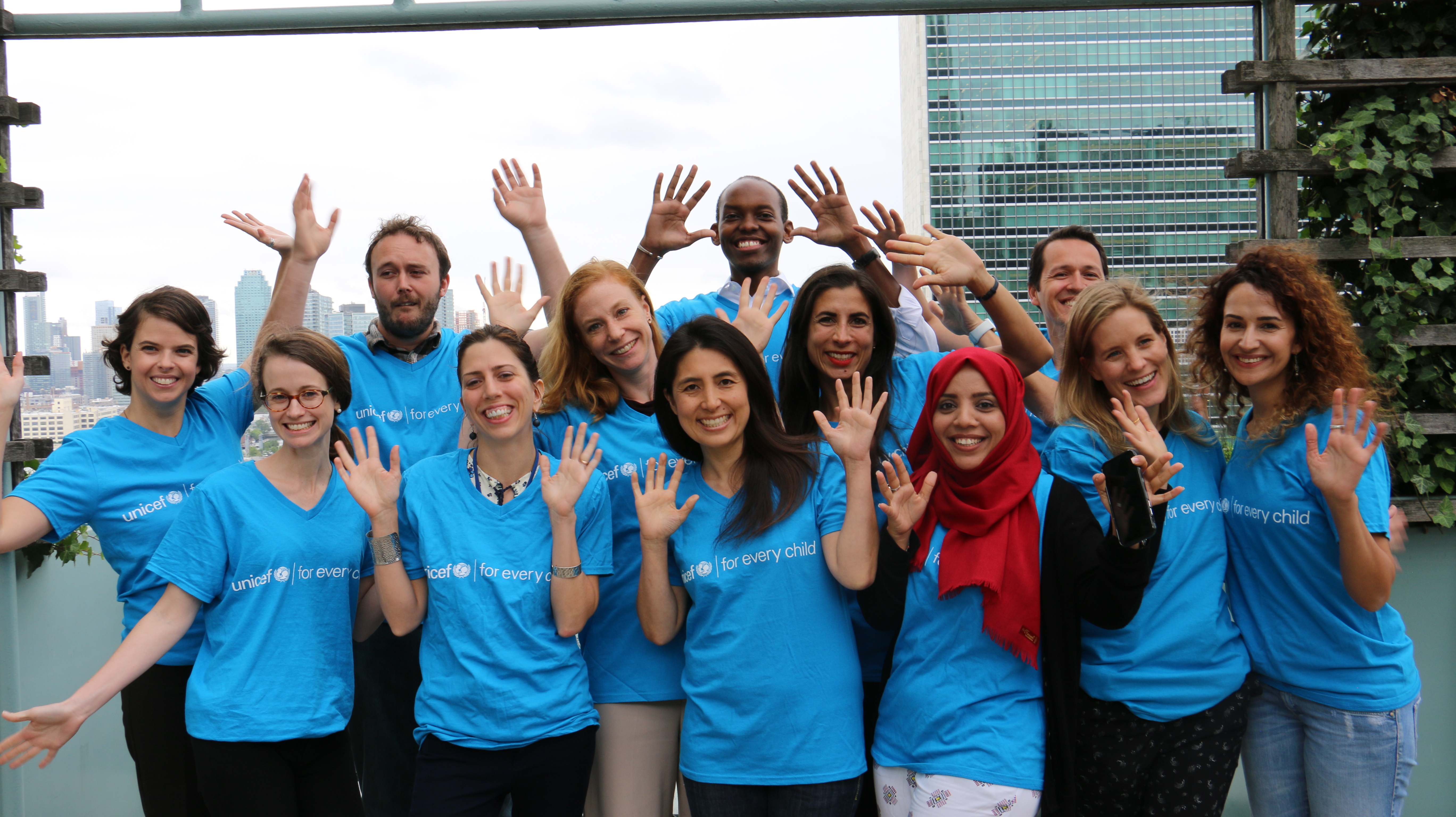 UNICEF New and Emerging Talent Initiative (NETI) 2018 Cohort Recruitment Campaign
Deadline: October 22, 2018
UNICEF is now accepting applications for the New and Emerging Talent Initiative (NETI) 2018 Cohort Recruitment Campaign. Each year the NETI Programme looks for talent in specific functional areas. This year the focus is on two functional areas: Operations and Emergency at the P-3 level.
The New and Emerging Talent Initiative (NETI) is a unique entry point for dynamic professionals interested in pursuing an international career with UNICEF. As part of UNICEF's global talent management strategy, NETI focuses on attracting, selecting, developing and retaining new mid-career talent. NETI participants work actively in multicultural environments within the development and humanitarian arenas to contribute to delivering results for children.
Successful candidates are placed in a Talent Group associated with the relevant functional area for a period of three years. Upon placement, candidates will be enrolled in the NETI Career Development Programme with a full portfolio of mentoring, coaching and peer support.
Programme structure
The New and Emerging Talent Initiative (NETI) is a two-year career support programme for high-caliber candidates who have successfully passed the NETI recruitment process and have been selected for a regular P-3 fixed-term position.*
The NETI programme features many unique components, such as a two-week Orientation in NYHQ, mentoring, external coaching and peer support. Once onboard, NETIs are mentored by seasoned and knowledgeable UNICEF staff members who can help them become organizationally savvy. An external coach will also support NETIs in their career development by guiding them to improve their personal and professional skills  in order to  maximize their performance. NETIs are part of a robust and vibrant community, with features such as a NETI Buddy programme, which connects NETIs from different cohorts, and NETINARs that foster knowledge exchange among NETIs.
Performance management is a key feature of the NETI Programme. All participants go through continuous performance assessments and are evaluated systematically throughout their assignments. At the end of their first year and based on performance review outcomes, NETI participants can be extended for a second year in their specific duty stations.
Are you fluent in English and have professional working proficiency (B2) in another UN language?
Have you completed an advanced university degree (Master's degree or equivalent)?*
Do you have 5 years of progressively responsible professional experience?
Are you willing to serve in any UNICEF office worldwide, including hardship and non-family duty stations?
If you answered "yes" to all the questions above, we encourage you to apply for the New and Emerging Talent Initiative (NETI) 2018 Cohort Recruitment Campaign!
Benefits
Successful candidates have the opportunity to undertake a unique learning and career development path including a two-week orientation at UNICEF's New York Headquarters (NYHQ).
As part of the orientation, participants attend learning sessions and workshops that are designed to help them acclimate to their new roles and increase their familiarity with the processes of the organization. During the orientation, NETI participants get an overview of the organization's strategies, initiatives andchallenges.
Participants will also have networking opportunities with NETI fellows around the globe and New York Headquarters' staff.
Participants receive coaching, mentoring and support
Remuneration:

NETI participants are entitled to the same benefits and allowances as United Nations staff members with regular Fixed-Term Appointments.
The remuneration for UNICEF staff in the Professional and above categories is made up of two main elements; a base salary and post adjustment.
Eligibility
The NETI Programme is open for internal and external candidates irrespective of category and level, provided they meet the following minimum requirements.
Completion of an advanced university degree (master's degree or equivalent*) at the time of application.

Proficiency in English and working knowledge (B2) of another official language of the United Nations (i.e. Arabic, Chinese, French, Russian or Spanish).

Readiness to be assigned to any UNICEF office worldwide, including hardship duty stations, non-family duty stations, and complex emergency operation duty stations

A minimum of five years of progressively responsible professional experience. Relevant experience should include, but not limit to, work in developing countries and multicultural environments.

Preference will be given to candidates under 38 years of age.
University degrees presented by applicants must satisfy the required level of education and come from accredited academic institutions.
NETI Competencies
Communication: Speaks fluently; expresses opinions, information and key points of an argument clearly; makes presentations and undertakes public speaking with skill and confidence; responds quickly to the needs of an audience and to their reactions and feedback; projects credibility; structures information to meet the needs and understanding of the intended audience; presents information in a well-structured and logical way.
Working with People: Shows respect for the views and contributions of other team members; shows empathy; listens, supports and cares for others; consults others and shares information and expertise with them; builds team spirit and reconciles conflict; adapts to the team and fits in well.
Drive for Results: Sets high standards for quality and quantity; monitors and maintains quality and productivity; works in a systematic, methodical and orderly way; consistently achieves project goals; focuses on the needs and satisfaction of internal/external clients; accepts and tackles demanding goals with enthusiasm.
Formulating Strategies and Concepts: Works strategically to realize UNICEF's goals; sets and develops strategies; identifies and develops positive and compelling visions of the organization's future potential; takes account of a wide range of issues across and related to UNICEF.
Relating and Networking: Easily establishes good relationships with external partners and staff; builds wide and effective networks of contacts inside and outside UNICEF; relates well to people at all levels; manages conflict; uses humor appropriately to enhance relationships with others.
Creating and Innovating: Produces new ideas, approaches, or insights; creates innovative ways of designing projects or outputs in own work area; produces a range of solutions to problems.
Adapting and Responding to Change: Adapts to changing circumstances including emergencies and other crises; tolerates ambiguity; accepts new ideas and change initiatives; adapts interpersonal style to suit different people and situations; shows an interest in new experiences.
Leading and Supervising: Provides others with a clear direction; motivates and empowers others; recruits staff of a high caliber; provides staff with development opportunities and coaching; sets appropriate standards of behavior.
Application
To apply, click on the functional area:
For more information, visit NETI 2018.