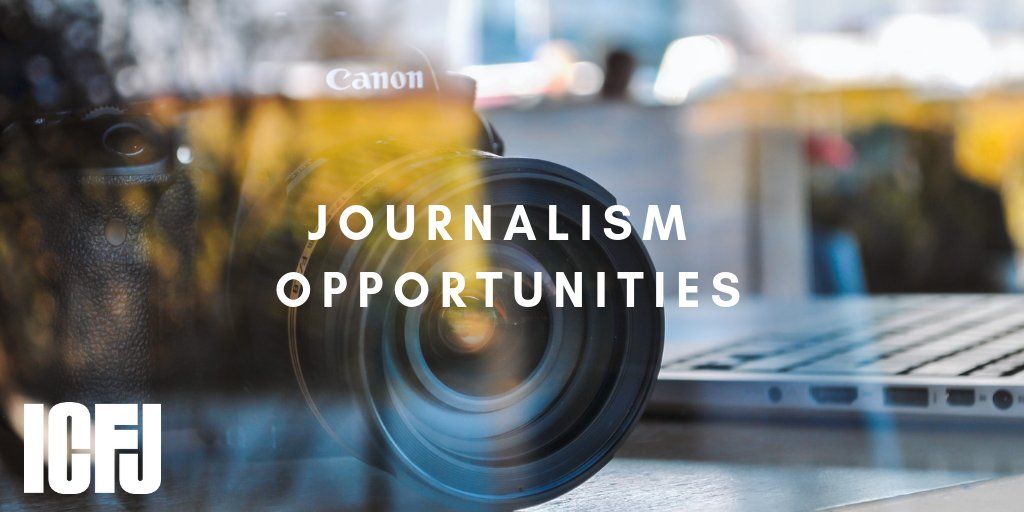 ICFJ Digital Path to Entrepreneurship and Innovation Program for Latin America 2019 (Fully-funded to the United States)
Deadline: November 30, 2018
Interested in developing your digital media business? The International Center for Journalists (ICFJ) is accepting applications for the Spring 2019 Digital Path to Entrepreneurship and Innovation Program.
A Digital Path to Entrepreneurship and Innovation for Latin America is creating a network of journalists, technologists and media entrepreneurs across the region. This network is harnessing the power of digital tools to create sustainable news businesses that provide news and information in the public interest. A Digital Path to Entrepreneurship and Innovation for Latin America is part of the Professional Fellows Program of the U.S. Department of State's Bureau of Exchange and Cultural Affairs.
This two-way exchange fellowship program brings young professionals to the United States to complete professional fellowships, while promoting mutual understanding and enhancing leadership. The Professional Fellows Program is sponsored by the U.S. Department of State's Bureau of Educational and Cultural Affairs, Professional Fellows Division.
About
In 2019, ICFJ is bringing 36 new Professional Fellows from 12 countries: Argentina, Brazil, Colombia, Costa Rica, Ecuador, El Salvador, Guatemala, Honduras, Mexico, Nicaragua, Panama and Peru. ICFJ is also sending 12 additional U.S. hosts to Latin America for two-week study tours.
Fellows participate in a six-week U.S. program anchored by four full weeks of professional attachments at the host institutions. The program pairs participants with U.S. hosts across the country at digital communications firms, startup incubators and cutting-edge digital newsrooms that are good matches for the visiting journalists' backgrounds and skills. The program begins with ICFJ-led orientation in Washington, D.C.,  where fellows visit digital media organizations, receive hands-on training on digital tools and techniques and workshop their digital media project proposals with media entrepreneurs.
During the final week of the U.S. visit, fellows participate in the Professional Fellows Congress in Washington, D.C. The Congress connects the participants with other Professional Fellows from around the globe while helping them continue to hone their leadership and entrepreneurial skill sets.
This program will also spotlight the United States' diversity and culture by immersing the fellows in their host communities through homestay experiences.
Benefits
Selected fellows will have all program costs covered by ICFJ and the Department of State, including travel, housing, and emergency travel insurance. Fellows will also receive a stipend to cover living costs during the program. There are no costs to participate in the program.
Eligibility
The program is open to young professionals and emerging leaders between the ages of 25 and 40 who meet the following criteria:
Is a citizen, national or permanent resident of their home country;
Is living and working in his/her home country at the time of application;
Has at least two (2) years of professional experience at the time of application;
Submits a complete application, with all required documents, by the application deadline;
Is able to begin the Professional Fellows Program in the United States in 2018;
Is able to receive a U.S. J-1 visa;
Is committed to returning to his/her home country after completion of the program;
Is proficient in spoken and written English at the time of application.
Selection Criteria
Selection will be based on professional qualifications, relevant experience, leadership potential and commitment to enhancing mutual understanding among different countries.
Application
They are now accepting applications for the Spring 2019 program.
For more information, visit ICFJ.