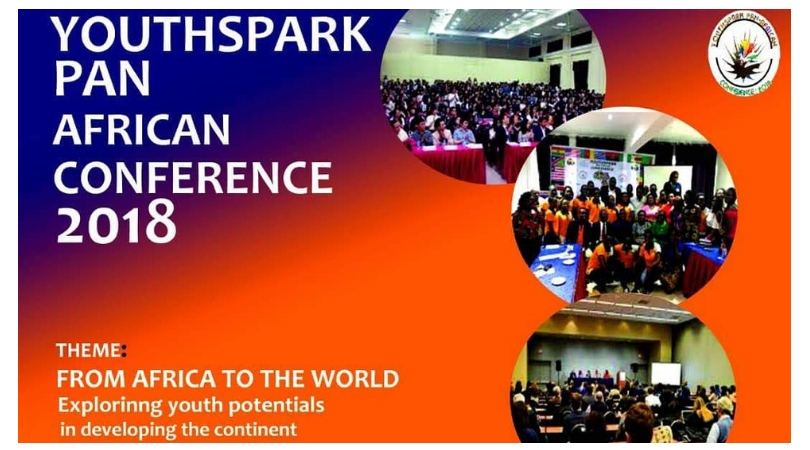 Youthspark Pan-African Conference 2018 in Nairobi, Kenya
Deadline: November 7, 2018
Apply to attend the 2nd edition of Youthspark Pan-African Conference 2018 taking place November 19-20, 2018 in Nairobi, Kenya. This is a bi-annual Pan-African youth capacity building programme designed for successfully selected youth to acquire valuable leadership and entrepreneurial qualities and develop cutting-edge skills on transforming their ideas into profitable ventures.
Theme:
"FROM AFRICA TO THE WORLD; Exploring youth potential in developing the continent"
At Youthspark Pan Africa, young people's mindset are ignited from the NORM to question the status quo with creativity and innovation. Successful applicants will include youths, social entrepreneurs and young business leaders who will be equipped with cutting edge information on how to expand and transform their vision towards contributing to Africa's development.
Objectives:
To foster transgenerational dialogue, share ideas and also explore new perspectives and opportunities towards building the African economy through young people.
To promote value reorientation, ethical fibre and empathy based leadership among African youth.
To promote mentoring opportunities and collaborations among young African visionaries
Eligibility
Youth between 18 – 35 (as at the time of application)
Open to young Africans from Kenya, Ghana, Nigeria, Liberia, Rwanda, Ethiopia, Tanzania, Uganda, Sierre Leone, South Africa, Namibia, Zambia, Botswana, Ivory Coast, Zimbabwe, Togo, Congo, Cameroon, South Sudan.
Interested applicants must be:
Visionary youth driven by new challenges and experiences.
Passionate about contributing to social development in Africa
Self-motivated youth with proven capacity to start or expand a social enterprise or business.
Able to speak and understand English language.
Cost:
There are no fees for applying for the conference. Participation fee shall be applicable only to successfully selected participants. Successfully selected participants shall pay a participation fee of $300 USD OR Kshs 33,000 Kenyan Shillings to cover:
– 3 Night Accommodation
– Feeding for participants (Breakfast, Lunch, Dinner)
– Conference Materials
– Conference T-Shirt
– Certification
NOTE: Participants will however be responsible for securing any necessary visa and transport to and fro Nairobi, Kenya for the Youthspark Pan African Conference.
Application
For more information, visit Youthspark.