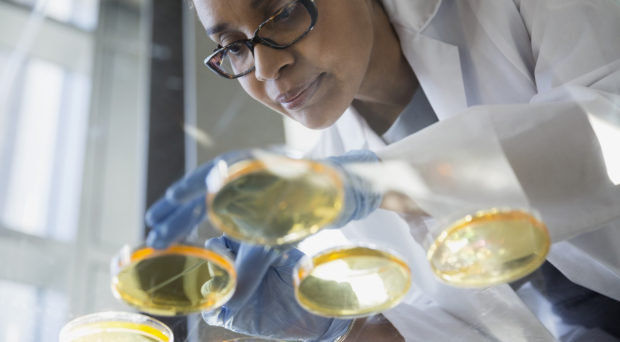 BioMed Central (BMC) 'Research in Progress' Photo Competition 2018
Deadline: November 16, 2018
Applications are invited for the BMC 'Research in Progress' Photo Competition 2018. The competition wants to see your enthusiasm for science and progress reflected in your photography.
Your image should be related to research and can be focused on any area of your work and from any discipline including physical sciences, mathematics and engineering. To fit the theme of 'Research in progress', they are looking for bright, modern and inspiring photographs that reflect innovation, curiosity and integrity.
Prize
The overall winner will receive a cash prize of €550 (~£490/$645)
The runner-up will receive €350 (~£310/$410)
The prize-winning images will be featured on the BMC blog, BMC website and in promotional materials. Last year the winning images were featured in major outlets such as The Guardian, IFL Science, and The Independent.
Eligibility
Anyone with an interest in research can enter, from anywhere in the world;
Aged 18 years old or over (or the applicable age of majority in your country if higher) at the time of entry. This Promotion is void in Cuba, Iran, Myanmar, Russia, Ukraine, North Korea, Sudan, and Syria or where otherwise prohibited or restricted by law;
Only one entry per eligible person;
Multiple entries will be deemed to be invalid and may lead to disqualification. Entries should be a minimum 300dpi (1831 x 1831 pixels for a raster image) in one of the allowable formats – EPS, PDF (for line drawings), PNG, TIFF, JPEG, BMP, DOC, PPT.
Application
Submit your entry by emailing your photo to [email protected]
Your entry must include the following details:
Name
Image
Description (Max. 300 words)
File type
Data attribution (if applicable)
Affiliation (if applicable)
I agree to release this image under a Creative Commons License (CC-BY):  Y/N
Twitter handle (optional)
How did you hear about this competition?
For more information, visit BMC Photo Competition.