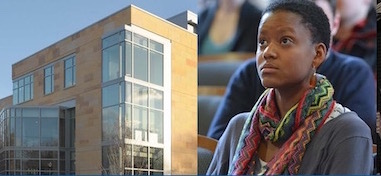 Yale Fox International Fellowship 2019 Graduate Student Exchange Program (Funded)
Deadline: January/February 2019
Applications are open for the Yale Fox International Fellowship 2019. The Fox International Fellowship is a graduate student exchange program between Yale University and 20 world-renowned academic partners. The goal of the Fox International Fellowship is to enhance mutual understanding between the peoples of the United States and other countries by promoting international scholarly exchanges and collaborations among the next generation of leaders.
The Fox International Fellowship was established in 1988 by Mr. Joseph Carrère Fox (Yale Class of 1938) as a way to provide a peaceful intellectual exchange between Yale University and Moscow State University in the midst of the tense international environment of the Cold War. The Fox Fellowship is a tremendous opportunity to engage in research at world-renowned academic institutions and join a vibrant Fox Fellowship alumni/ae group.
In order to promote high-level graduate student exchange and advance the goals of the Fox International Fellowship, Yale University entered into relationship with 20 world-renowned universities. Annually at least one student from each Fox exchange partner takes up residency at Yale, and at least one Yale student goes to each partner. Explore the partner's pages above to learn more about the Fox Fellowship Network.
Partner Institutions
Yale University, United States | University of San Andrés, Argentina | The Australian National University & The University of Melbourne | University of São Paulo, Brazil | University of British Columbia, Canada | Fudan University, China | The University of Copenhagen & The Copenhagen Business School, Denmark | University of Cambridge, England | Institut d'Études de Politiques de Paris, France | Freie University of Berlin, Germany | University of Ghana | Jawaharlal Nehru University, India | Tel Aviv University, Israel | The University of Tokyo, Japan | El Colegio de México | Moscow State University, Russia | National University of Singapore | University of Cape Town, South Africa | Boğaziçi University, Turkey
Expectations
Fox International Fellows undertake independent research in one of the focus fields for an academic year at one of the Fox exchange partner universities. They are doctoral students researching and writing their dissertations, or graduating masters students or graduating seniors who propose to work on a current project, an extension of a previous project, or suggest an entirely new avenue of enquiry. Fox International Fellows participate fully in the planned events and activities of the Fox Fellowship and become active member of the Fox alumni network. They are expected to report on their progress and activities throughout the year; and are often asked to present their research. Fellows also produce a Policy in Practice brief that translates their research into a digestible written piece for relevant stakeholders.
Like Yale University, all of the Fox exchange partner universities have excellent resources for research scholars and Fellows are encouraged to make optimal use of the faculty, libraries, and archives that they offer. Fellows often audit classes or attend workshops and conferences at their host university in order to become acquainted with the academics working in their field, to support them during their residency or in their subsequent work.
Fellows are expected to develop opportunities that foster the aims of the Fellowship, including making connections with local researchers, governments, non-governmental organizations, and charities that help generate new research questions and yield important practical experiences. In the past, Fellows have visited national archives and participated in conferences in their host nation.
Fellows in residence at Yale attend orientation and functions throughout the year with the Fox family and the broader Yale, New Haven, and Connecticut communities.
Eligibility
Open to doctoral candidates and Master's students.
Graduating bachelors' level students of unusual merit and distinction may be considered but advanced, graduate level students are preferred.
The Fox International Fellowship is available for students of Yale University or from students of any of the Exchange Partner institutions in Fox International Fellowship network.
Postdoctoral candidates cannot apply.
International student proposing projects in their home country are NOT eligible.
You must either be a current graduate student or be about to graduate from your undergraduate or master's degree.
Criteria
The candidate must demonstrate commitment to serious research and also capacity for leadership and civic engagement in the larger community.
The candidate must demonstrate both excellence in relevant coursework as well as strong evidence of research ability in the field of endeavor they are proposing as their Fox Fellowship project.
A strong and specific research project with a focus in international relations and global affairs, environmental policy, public health, business and finance, social sciences, economics, political science, law, and contemporary history, with preference for topics of contemporary, applied and/or institutional relevance to enhancing the world's peace and prosperity.
The candidate's language skills must be sufficient both to succeed in their research project and to engage in the intellectual and social community of the host university and their colleagues in the Fox International Fellowship at Yale.
Candidates for Fox Fellowships at Yale University have to provide recent TOEFL or IELTS scores demonstrating proficiency in English conversation, reading and writing. This requirement is waived only for applicants from partner institutions where English is the primary language of instruction.
Selection
Each Fox partner university holds an open annual competition to gather applications, select and nominate their best students to be Fox Fellows to Yale.
The Yale Fox Fellowship selection committee makes the final decision based on the following criteria:
●    Quality of research proposal
●    Strength of academic achievement
●    Character and demonstrated leadership potential
●    Demonstrated personal commitment to being a "citizen ambassador"
Application deadlines are in January/February each year: specific dates will be announced by each Fox partner university. Students accepted as Fox Fellows at Yale will be notified by mid-April. The Fellowship period is ten months, beginning in late August each year.
Application
All applicants are encouraged to read the Frequently Asked Questions (FAQ) section before applying.
For more information, visit Fox International Fellowship.