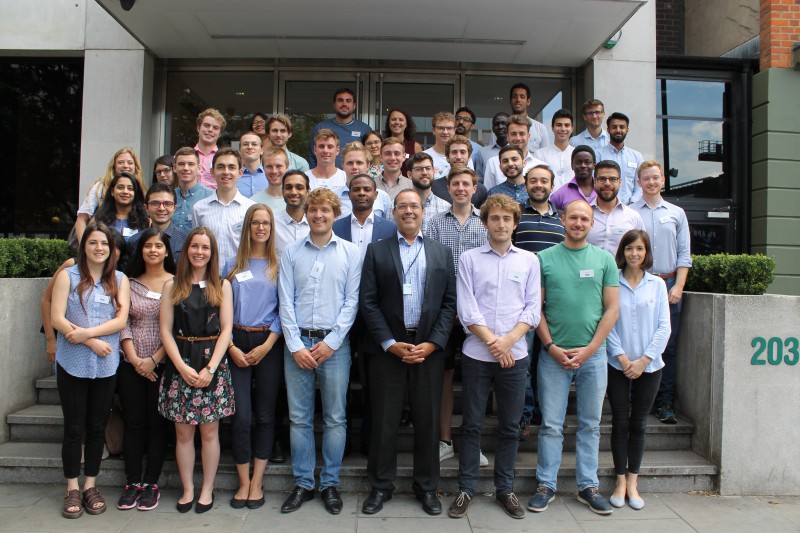 Overseas Development Institute (ODI) Fellowship Program 2019/2021 (Up to £21,000/year)
Deadline: December 2, 2018
Applications are open for the Overseas Development Institute (ODI) Fellowship Program 2019/2021. ODI's prestigious Fellowship Scheme gives postgraduate economists and statisticians the chance to work in developing country public sectors as local civil servants on two-year contracts.
The Scheme has two objectives: to provide developing country governments with high-calibre junior economists and statisticians where there are gaps in local capacity; and to give postgraduate economists and statisticians practical work experience in a developing country. ODI selects and places Fellows in consultation with their partner governments. Fellows then become employees of the governments or public bodies they work for and are bound by the public sector rules of the governments they work for.
Cost
Partner governments pay a local salary and may provide other benefits such as accommodation and annual leave while ODI covers travel and other expenses at the start and end of the contract, emergency medical insurance, as well as monthly supplementation. Overall, Fellows typically receive a total of approximately £21,000 per year (£23,000 in the second year), plus an accommodation allowance.
Eligibility
Open to candidates of any nationality;
You must have a master's degree or PhD in economics, econometrics, statistics or a related field. Suitable specialisms include agricultural, environmental, international, health or development economics;
You must also be willing to commit to a two-year posting in any of the participating countries;
They are looking for candidates who have a demonstrable interest in development; relevant work or voluntary experience in a developing country, and strong computer skills;
Although most Fellowship posts are in English-speaking countries, French, Portuguese or Swahili language skills are an advantage for several posts.
Application
For more information, visit ODI Fellowship.