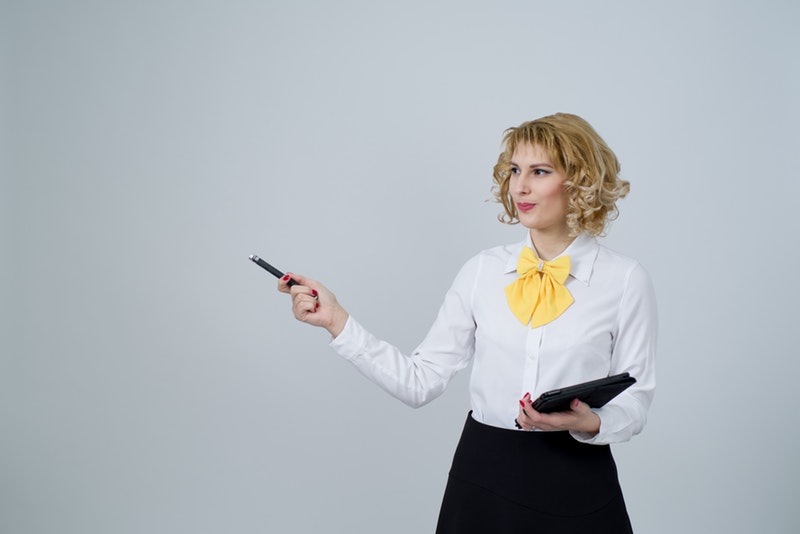 What You'll Need Before Teaching Abroad
A teaching career is one of the most rewarding endeavors that anyone can hope to embark upon. When you're getting started, though, it may be hard to figure out exactly how you'd like to get a foothold in your new industry.
For many, teaching abroad is an attractive option that allows them to gain some much-needed experience while enjoying the thrill of living in a new environment and absorbing everything that their temporary home has to offer. If it's an option that you think you might consider, there are a few things that you need to know to get yourself ready to teach abroad.
Here's a guide to help you on your journey.
Basic Requirements
If you're considering teaching overseas, the first thing you're going to need to do is to acquire the right certifications for the job. In general, most overseas teaching positions will require you to hold a TEFL or TESOL certificate. The coursework that you must take to earn one is designed to help you master the techniques required to teach students for whom English isn't a primary language. If money is tight, you can earn the right certificate through an online program, but you'll be far better off with an in-person program, where you can experience the techniques you're learning firsthand.
Either way, a credible certification program should offer placement for practice teaching after you complete the coursework, so you'll be able to hone your skills in a real-world setting. Most overseas teaching positions will expect your certification program to have given you 120 or more hours worth of instruction, so if you're exploring programs that fall below that minimum, don't waste your time and money.
Obtaining the Right Visa
Depending on what part of the world you're planning to teach in, the next thing you'll need to obtain after your certifications is the proper visa and work authorizations to legally do your job. In some areas of the world (particularly in Latin America), it can be difficult to obtain a work permit as a foreigner, so many teachers work while on a tourist visa. While the practice is illegal, it is widespread and enforcement of the law is relatively rare. The best bet, though, is to obtain a proper work visa whenever possible.
In most places, you'll need specific supporting documentation about yourself and the job you're planning to do within the target country to obtain a work visa. The exact requirements will vary by country, but typically include:
A supporting letter from your employer
A copy of your employment contract
Evidence of your certifications and any degrees you hold
Birth certificate
Passport
Proof of departure date (such as return plane tickets)
Most of the time, you will need to provide passport-sized photos of yourself and pay an application fee when you go through the visa process. For specific details about the country you're headed for, contact their nearest embassy and they'll point you in the right direction. Make sure to begin the process as early as you can, as processing times can vary from as little as a week to several months.
Language Considerations
If you plan to teach a subject overseas other than English, you will likely need to be fluent in the local language to do so. In that case, you will require at least a bachelor's degree in the subject you'd like to teach, and in some cases be licensed in your home area to teach that subject (while your local licensure doesn't transfer overseas, most employers use it as a means of weeding out unqualified candidates). If you don't speak the local language, however, your job prospects will be significantly narrowed.
Those that don't speak the local language can still teach overseas, but will likely be limited to teaching in an international school, where students already have a basic grasp of the English language. For those positions, you'll still need a bachelor's degree and local licensing, but you'll also be expected to have at least two years' real-world classroom experience. For that reason, this is a route that's better suited to established domestic teachers, rather than recent graduates.
Expanding Opportunities
The most important thing to know about teaching abroad is that it affords teachers a golden opportunity to advance their own skills and their future career prospects as well. While working abroad, many teachers take advantage of lower costs of living to pursue advanced degrees that will help them climb the ranks of the educational world. These days, advanced degrees can be earned exclusively online for a fraction of the cost of traditional schooling. Southern Cross University online, based in Australia, offers students a 16-week part-time Master of Education degree that's extremely popular with international teachers. Holders of such advanced degrees can then qualify for overseas teaching positions within university systems, which opens up new avenues of advancement and placement options.
Around the World and Back Again
Some teachers that find work overseas come to love the freedom and diversity of experience such positions offer, and spend years moving from country to country while loving every moment of it. Others take positions overseas periodically, as a way of taking a break from their normal lives. For them, teaching overseas is akin to a working vacation, and they return when their wanderlust has been fulfilled. Either way, teachers that add an overseas teaching stint to their resume will find that it opens quite a few doors for them, wherever they choose to put down roots. The experience isn't for everyone, to be sure, but it's an option that no teacher should ignore, and most find that it's worth trying, even if it's just for a short while.
For more articles, visit OD Blog.