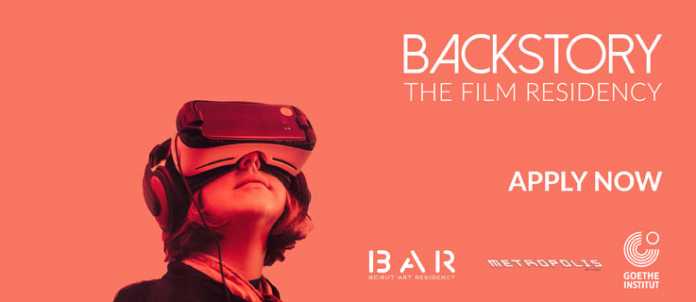 Goethe Institut Lebanon Backstory – The Film Residency Program 2019 (Funded)
Deadline: December 2, 2018
Applications are open for the Goethe Institut Backstory – The Film Residency Program 2019. The residency is an opportunity for those who want to upgrade their professional capabilities through Master Classes that will be available to residents (according to their interests) as well as for individuals who want to realize their filmmaking projects at any stage i.e. pre-production, production and post-production.
The program is designed:
To support regional filmmakers in realizing their filmprojects (logistically, financially, technically, and thematically)
To initiate and facilitate networking in the region and between the region and Europe
To create opportunities for exchange
To provide a platform for the presentation of filmworks in order to be exposed to a local public
To arrange individual mentoring formats to enhance the capabilities of filmmakers
Duration
There will be 2 residencies offered in 2019:
Residency 1: July 1 – August 31, 2019
Residency 2: September 1 – October 31, 2019
Benefits
Backstory will provide:
Accommodation at Beirut Art Residency
Inspiring workspace in the heart of Gemmayzeh, Beirut's artistic district
Administrative and logistical support
Access to technical equipment according to project needs
Specialized mentoring formats and master classes provided during the residency
Flights to and from Beirut
Monthly stipend of USD 1,000
Eligibility
Backstory invites emerging filmmakers:
Who already have professional work experience and are up to 40 years old;
Who plan to realize a film project or part of it (pre-production, production or post-production);
Who are working on any film genre except commercial ads;
Who must be citizens of, and/or currently residing in one of these countries: Algeria, Bahrain, Egypt, Germany, Iraq, Jordan, Kuwait, Lebanon, Libya, Morocco, Oman, Palestine, Qatar, Saudi Arabia, Sudan, Syria, Tunisia, UAE, Yemen.
Application
For more information, visit Backstory – The Film Residency.