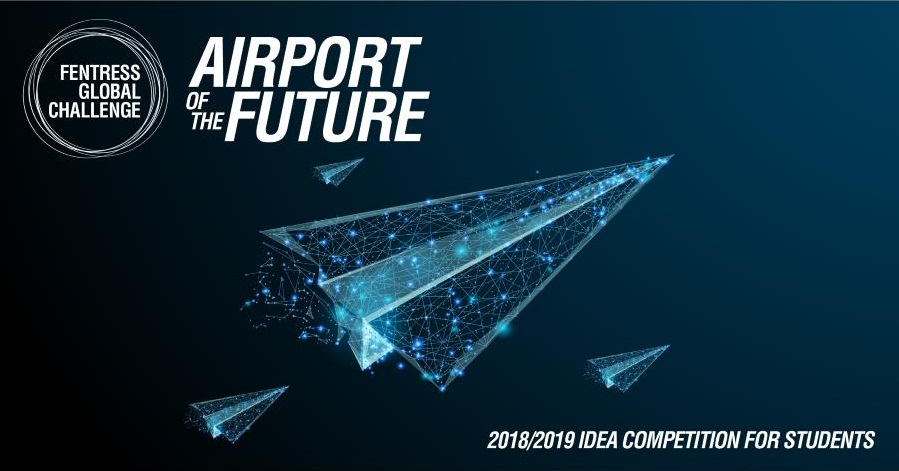 Fentress Global Challenge for Students 2018/2019 ($15,000 prize)
Deadline: May 31, 2019
Applications are open for the Fentress Global Challenge for Students 2018/2019. The Fentress Global Challenge is an annual international competition created to engage students worldwide in the exploration of future design possibilities in public architecture.
The theme for the 2018/2019 competition is Airport of the Future: Re-envisioning airport mobility in the year 2075. Designs must center on one of these airports or one of comparable size:
Atlanta GA, US (ATL)
Beijing, CN (PEK)
London, GB (LHR)
Chicago IL, US (ORD)
Tokyo, JP (HND)
Los Angeles CA, US (LAX)
Paris, FR (CDG)
Dallas/Fort Worth TX, US (DFW)
Frankfurt, DE (FRA)
Hong Kong, HK (HKG)
Awards
1st Place: US$10,000 Cash + Event: The top prize includes US$10,000 cash and the opportunity to accompany Curt Fentress to a prestigious architectural event where you will receive your award. Airfare, lodging, and entrance fee will be paid for by Fentress Architects, not to exceed US$5,000. Winners are responsible for obtaining necessary visas and paperwork. If entering as a group, the monetary prize and attendance at the architectural event will be distributed equally.
2nd Place: US$3,000
3rd Place: US$2,000
2 People's Choice Awards: US$1,000
Eligibility
Open to graduate and undergraduate students who are currently pursuing architecture or engineering degrees in an accredited university program, as well as recent graduates (within the last four years) with a degree in architecture or engineering;
Individuals and teams of up to three are accepted;
Students must provide proof of active enrollment status: a scanned copy of their student ID and current course schedule. Recent graduates must provide a scanned copy of their diploma.
Submission Requirements
The design concept shall be submitted in PDF format and include:
Up to 8 pages in 11 inch x 17 inch format, landscape orientation
Each of the 8 pages must have a page number and the team name
File must be named as follows: 2018/2019_team name_design concept title.pdf
The submission must have a design concept title, a 400-word description, and a brief description of the team or individual submitting
Supporting diagrams, plans, sections and perspectives are encouraged
The digital file may be no larger than 100mb
In a separate PDF, please include student IDs of the group members
Plagiarism and/or cheating will result in disqualification.
Application
For more information, visit FGC.