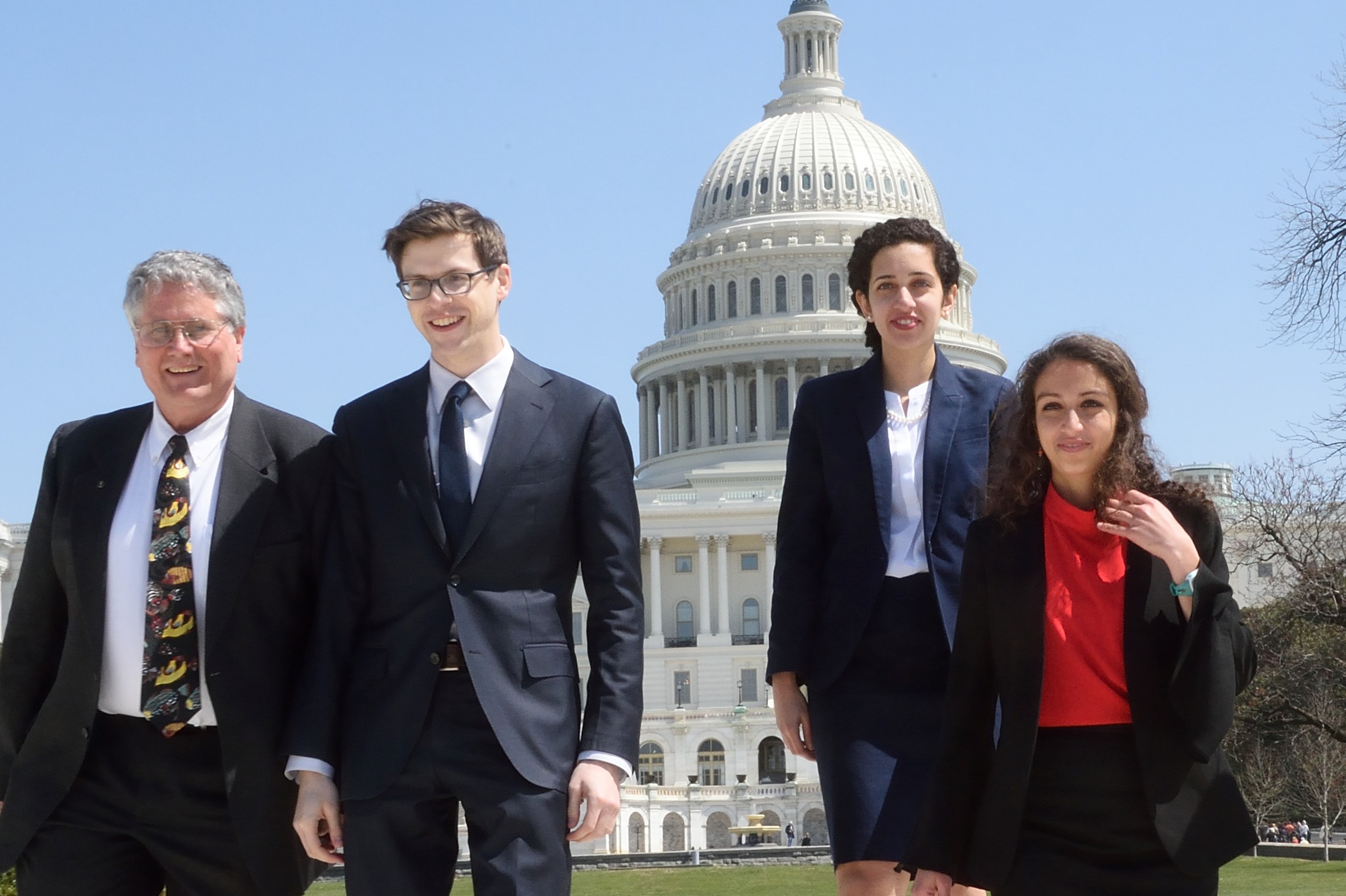 American Political Science Association Congressional Fellowship Program 2019/2020 (Funded)
Deadline: December 3, 2018
Applications are invited for the American Political Science Association Congressional Fellowship Program 2019/2020. The Program is a highly selective, nonpartisan program devoted to expanding knowledge and awareness of Congress.
Since 1953, it has brought select political scientists, journalists, federal employees, health specialists, and other professionals to Capitol Hill to experience Congress at work through fellowship placements on congressional staffs.
The nine-month program begins each November with an intensive one-month introduction to Congress taught by leading experts in the field. After orientation, fellows work in placements of their choosing and also participate in ongoing seminars and enrichment programs. Through this unique opportunity, the American Political Science Association enhances public understanding of policy-making and improves the quality of scholarship, teaching and reporting on American national politics.
Benefits
The program provides numerous benefits to advance your career both during and after the fellowship year:
Understand Congress from the inside: Fellows gain first-hand insights into Congress and the policy-making process through direct participation on a congressional staff. An intensive orientation and ongoing professional development training further enhance the learning experience.
Advance your research: Fellows from academic backgrounds develop unique knowledge to inform their research. Alumni of the program have published cornerstone works on Congress and policy-making after their fellowship year, providing rich academic accounts informed by their on-the-ground experiences in Congress.
Inform classroom teaching with real-world insights: Alumni in academia rely heavily on the fellowship experience to develop new courses, including simulation classes and policy seminars. Fellowship alumni also draw on their fellow alums and congressional contacts as classroom speakers.
Engage in professional and public service: Alumni have drawn on the fellowship experience to bolster their home institutions' ties with Congress, facilitate student internships on Capitol Hill, and to share their expertise with policymakers and the public.
Expand your network: Fellows develop diverse contacts throughout the fellowship year. Fellows form enduring professional and personal ties within Congress, among their fellowship cohort, and within the broader network of Congressional Fellowship Program alumni.
Experience history as it happens: Fellows have a front-row seat to critical events unfolding in the nation's capital.
Stipend
Recipients of the APSA Congressional Fellowship receive a stipend of $52,500. The stipend covers the 9.5-month period of the fellowship from November to August and is paid in twelve installments starting in September of the fellowship year. Fellows also receive funds to cover travel to and from Washington, DC, and funds for a trip to the district of the Member of Congress for whom they work
Successful applicants to the William A. Steiger Fund also will receive a stipend for the period of time that they are visiting scholars at the Centennial Center
The Congressional Fellowship Program will cover the cost of tuition for fellows selected for the Congress and Foreign Policy Course.
Eligibility
For Political Scientists: Must have completed a PhD in the last 15 years or will have defended a dissertation in political science by November of the fellowship year. The program is open to scholars in all fields of study within political science who can show a scholarly interest in Congress and policy-making.
For Journalists: Journalist fellows are early and mid-career print and broadcast journalists (including online journalists) who have a professional interest in Congress. Candidates must have a bachelor's degree and two to ten years of professional experience in print or broadcast journalism, which may include or consist of experience in professional online journalism.
For the APSA-MCI Communications: Applicants for the APSA-MCI Communications Congressional Fellowship are early and mid-career journalists and scholars in all disciplines and fields with a professional interest in public policy and telecommunications. Applicants may be scholars who have completed a PhD in the last 15 years or will have defended a dissertation by November of the fellowship year, or may be journalists who cover this topic with two to ten years of professional experience in either print or broadcast journalism (including online journalism).
For All Fellowship Categories: Preference is given to those without extensive Capitol Hill experience.
Application
For more information, visit APSA.