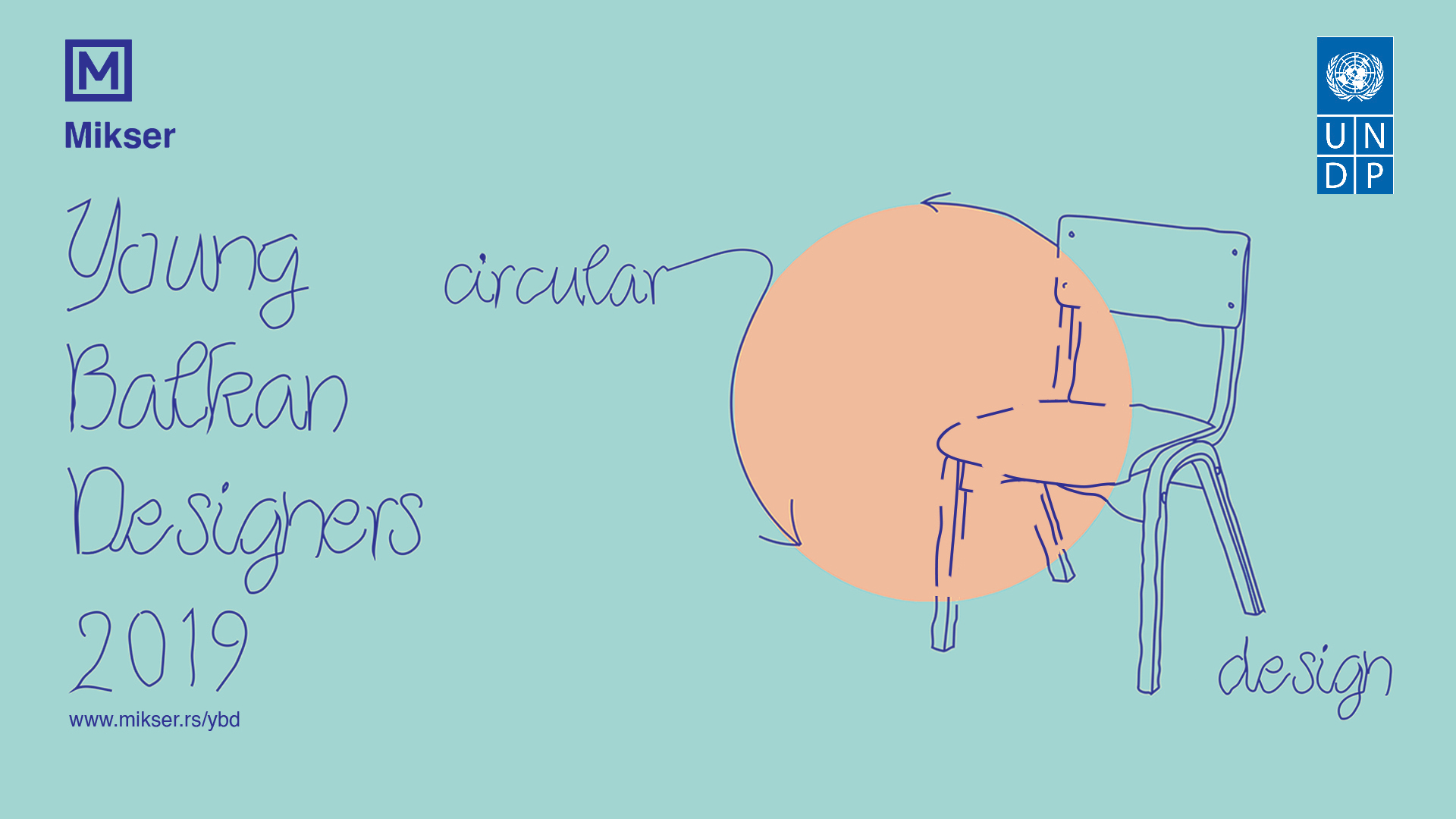 Young Balkan Designers Competition 2019: Circular Design
Deadline: February 20, 2019
Application are open for the Young Balkan Designers Competition 2019. The Young Balkan Designers theme for 2019 – "Circular Design" calls for design projects − products, concepts, services and scenarios that can bring the Balkans to the forefront of a much needed paradigm shift in design, production and consumption.
They challenge you to think about circularity of the production process and how it can address the changing needs of product and services users, implementation of local skills and resources, involvement of your immediate surroundings in problem-solving process and production, creating a positive impact, both on your local community and the rising global issues.
The YBD competition consists of 2 parts:
Part 1

Participation in the Talent Exhibition at Mikser Festival 2019 (30-40 projects)
Touring exhibition at design festivals in the region (10-15 projects)

Part 2

Entering cooperation with regional furniture and product manufacturers (3-5 designers)
Participation at Milan Furniture Fair 2020, at Salone Satellite (3-5 projects)
Eligibility
Open to all persons born in 1985 and younger;
Applicants should be from the following countries: Albania, Austria, Bosnia and Herzegovina, Bulgaria, Croatia, Greece, Hungary, Macedonia, Montenegro, Romania, Slovenia, Serbia and Turkey;
Applicants may be individuals or groups of creators. Each applicant may submit more than one entry.
Selection Criteria
Criteria appreciated by the Jury are
Potentials for circularity of product or its elements
Socially engaging and innovative features of the project that enhance the quality of everyday life
Ergonomics
Rational production and transportation costs
Innovative use of materials available locally
Implementation of local knowledge and techniques
Environmentally friendly production process, innovative use of recycled materials
Significant social impact on local community and global issues
Application
Applicants will be able to register and submit their projects by filling in a Young Balkan Designers form online.
For more information, visit Young Balkan Designers Competition.