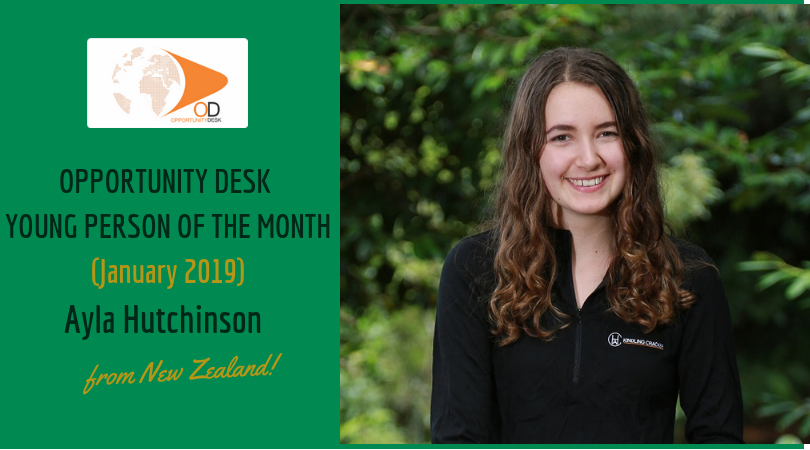 Ayla Hutchinson from New Zealand is OD Young Person of the Month for January 2019!
Happy New Year 2019!
Our Young Person of the Month is 19-year old Ayla Hutchinson from New Zealand! Ayla Hutchinson is the Inventor of the Kindling Cracker, an invention which provides a safer faster and easier way to split kindling. She has proven that with hard work and determination, your dreams can come true.
Read her story below and be inspired!
AYLA HUTCHINSON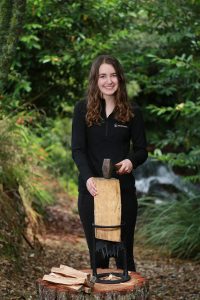 ''If you have a dream keep working at it until it comes true and whatever you do DON'T GIVE UP!''
19-year-old Ayla Hutchinson is the Inventor of the Kindling Cracker, which provides a safer faster and easier way to split kindling, has stuck by her saying over the last 5 years and she has proven that with hard work and determination your dreams can come true.
Simple ideas are often the best ideas and the patented Kindling Cracker is no exception. This invention has made splitting kindling an enjoyable task and is great for everyone from the young and old, strong able bodied through to people with physical impairments such as arthritis and disabilities.
How Ayla began and her successes
It all began when Ayla who lives in New Zealand, needed an idea for a science and technology fair when she was a year 8 at primary school. She came up with the idea after witnessing her mother nicking the end of her finger while chopping kindling.
After completing the prototype and testing within a few months Ayla went on to win first place for the year 7/8 technology development section at the regional Fonterra Science and Technology fair. She also won a special prize from ITL engineering for the best engineering project in the fair.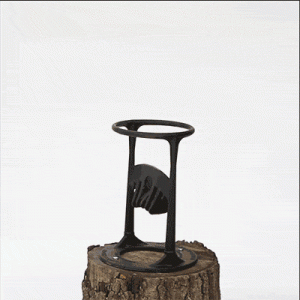 After this, Ayla decided to launch her prototype invention at the 2013 Mystery Creek Fieldays, which was a fantastic success as she came away with some invaluable feedback and over 450 interested customers on a waiting list. She also stacked up some accolades, including James and Wells' Intellectual Property Award at the Fieldays Innovation Centre, as well as the prestigious Young Inventor of the Year award. Following the Fieldays she went on to win the 'Most Inspiring Individual' at the New Zealand Innovation awards, Buy NZ Made rising star award, and the New Plymouth District Council's Young Achievers Award.
Winning these awards afforded Ayla the opportunity of refining her design, to a product fit for the twenty-first century.  In the following years, Ayla received many other prestigious awards including being an International Google Science Fair Regional Finalist and being named on the International Teen Business Top Twenty List.
Ayla has had "heaps of offers" of investment however the young entrepreneur wanted to financially try to do it alone which did create some obstacles as Intellectual Property, product/packaging development and manufacturing and launching a new product is a costly thing to undertake. So, after a long year of extremely hard work and determination, and with the support of her family Ayla had her Kindling Crackers in full production.
Now Kindling Crackers are being sold around the world and is completely funding itself from its sales (which was one of Ayla's goals.) The growth of the company has been quick as the product quickly became very popular around the world.
On the challenges she faces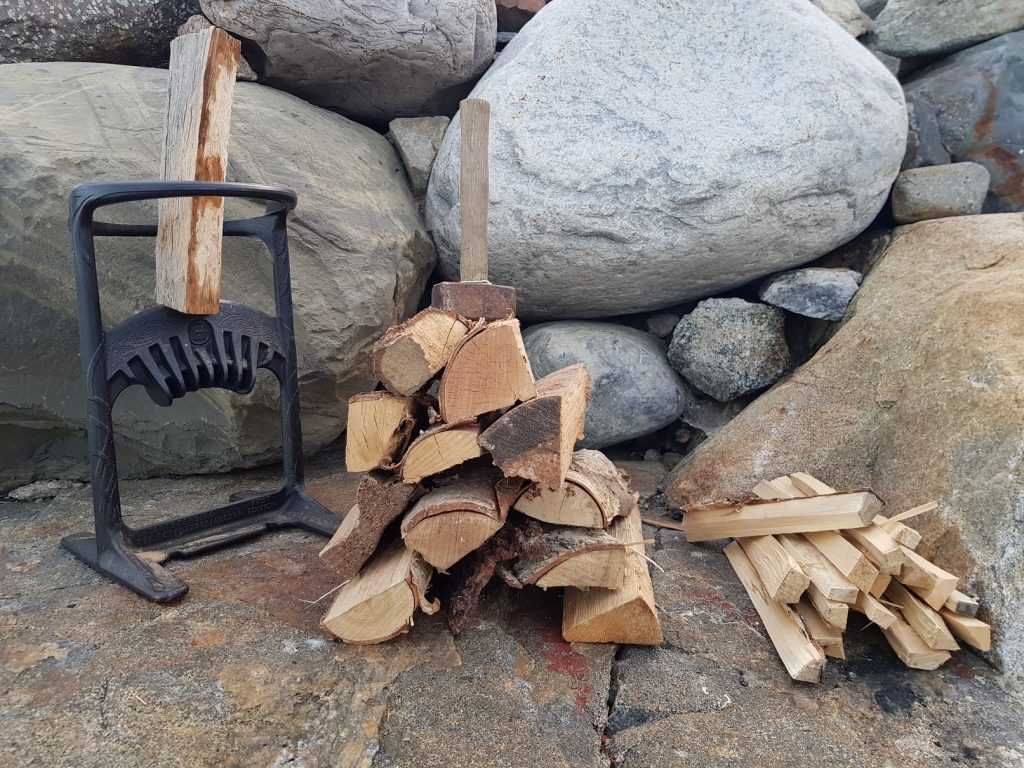 With this popularity though also came copycats, Ayla and her family are now having to deal with many people and companies putting knockoff copies of the Kindling Cracker onto the market.  Sadly, when people purchase a cheap copy thinking it's the original Kindling Cracker what they receive is badly made and not safe and they are also financially supporting someone who does not own the rights or has not put in years of hard work for the product. Forever the positive person, Ayla's response is "you know you have a successful product when it begins to get copied"
The greatest thing that Ayla has received from her journey is the knowledge that her invention is benefiting so many people from giving them a safe way to cut their kindling to giving people their independence back.  Another wonderful thing that happened is that Ayla and her story are proving to be an inspiration to young and old with primary students through to university students doing various studies/papers on her and her invention. If her journey can help others to follow their dreams or give them inspiration it makes it so much more worthwhile.
Ayla's Advice for Youth 
"The best ideas are the ones that make a difference in this world, not for personal but universal gain. Ideas tend to stem from problems, there are lots of different sorts of problems in this world big and small and by simply offering kindness many problems could be resolved. So go forth find a problem and give kindness."
Please visit Ayla's website  and her Facebook page to see her journey.  
——————————————————————————————————————————
Who will be the Next Young Person of the Month?
You can be the next Opportunity Desk Young Person of the Month! All you have to do is get a friend to recommend your work or fill out the nomination form here.  We want to use the platform to recognize and celebrate the efforts of amazing young people around the world. O! And you must be an active Opportunity Desk member, either as a fan, reader or subscriber!
Don't miss any updates in the future.
Join Opportunity Desk on Facebook (151k+), Twitter (25k+), Instagram (8k+), FB Group (70k+) or join our 60k+ Email Subscribers below!