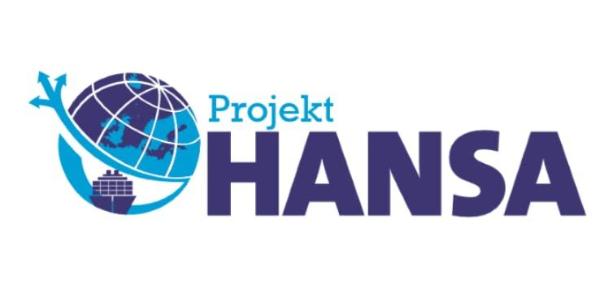 Call for Participation: Projekt Hansa Youth Event 2019 in Brussels, Belgium (Fully-funded)
Deadline: January 14, 2019
Call for Participation is open for the Projekt Hansa Youth Conference 2019 in Brussels, Belgium. Projekt Hansa is organising the first edition of its Annual Youth Conference to promote partnerships and mutual understanding between young people from Hanseatic cities, and exchange of views on business and cultural topics of concern to the new generations.
This year's event is set to take place in Brussels (Belgium) at the European Parliament on 20 February — with arrivals on the 19th. The agenda for the event comprises two panels on Northern European trade and culture, as well as workshops dedicated to communication, leadership, and networking.
What is Projekt Hansa?
Projekt Hansa is a Policy Group formed from the European Conservatives and Reformists Group (ECR) in the European Parliament. The group is concerned with opportunities for trade, encouraging links between businesses and communities, and sharing cultural exports across Northern Europe.
They take their name and inspiration from the medieval Hanseatic League. In the thirteenth century, economically independent German trade merchants came together to lay the basis of a network of like-minded cities around the coasts of the North and Baltic seas. They shared the ambition to pursue common economic interests through trust and reciprocal trade relations. Until the seventeenth century, over 225 Hanseatic cities were brought together and made the Hansa dominate the economy, politics and trade of Europe.
Projekt Hansa hence aims at building on this legacy by connecting new and old partners to facilitate business networks across Northern Europe in order to forge a long-term project for economic prosperity through a powerful trade alliance and strong cultural links.
Benefits
A round trip to Brussels from a northern European country (Iceland, Ireland, the United Kingdom, Denmark, Norway, Sweden, Finland, Estonia, Lithuania, Latvia, Poland, Germany, the Netherland and Belgium);
Accommodation in Brussels for one night;
Lunch on the day of the event;
Drink Reception.
Eligibility
Young professionals or last-year university students from one of the following Northern European countries: Iceland, Ireland, the United Kingdom, Denmark, Norway, Sweden, Finland, Estonia, Lithuania, Latvia, Poland, Germany, the Netherland and Belgium;
Participants should be involved in the trade, business, cultural, or tourism sectors;
An eagerness to bring northern European stakeholders, businesses, and communities together and to broaden comprehension of North European links and networks;
Fluency in English (proof of proficiency may be requested).
Application
Please send the following documents to [email protected] before Monday, 14 January, 9.00AM :
An up-to-date CV in English;
Proof of residency in one of the above-mentioned Northern European countries (passport, ID card, bill, etc.);
One page cover letter (max: 350 words) in English setting out why you are interested by business, trade or cultural links in Northern Europe and how you would benefit professionally from this experience.
Please include your full name in the title of documents that you send and email subject must be "[SURNAME OF APPLICANT] — PH 2019 Youth Event Application".
Click here to apply.
For more information, visit Projekt Hansa.