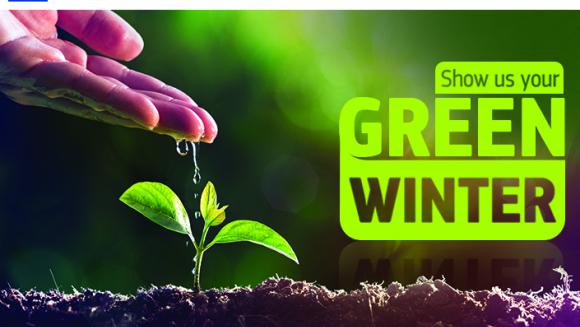 EU Commission #MyGreenWinter Photo Competition 2019
Deadline: January 18, 2019
How green can you make your winter? Think green, buy green, live green and show with your creative photos! EU Commission #MyGreenWinter Photo Competition invites you to post your pictures of how your everyday actions can change the world by reducing your emissions impact, promoting sustainable farming, ethical buying and green travel.
The European Commission's Directorate-General for International Cooperation and Development is inviting people worldwide to share pictures illustrating how they are acting in order to save the planet, reduce plastic waste and emissions and be green in their everyday life. The Competition is hosted on EuropeAid's Instagram account and candidates are invited to share the pictures on their own profiles in the same platform.
Prize
The winner will be rewarded with a grand prize consisting of a sustainable city bike.
Eligibility
Applications are open to anyone from all over the world;
Applicants should be from 16 years old.
How to Participate
The participants are asked to provide a photo illustrating how they are acting in a sustainable environmental manner as well as a description of their photo to achieve this. The participants have to tag EuropeAid's Instagram account (@europaid) in their pictures and use the hashtag #MyGreenWinter.
Photos which are not tagged and are not making use of the campaign hashtag will not be eligible. The participants' Instagram profiles need to be public in order to make sure the Organiser can see the submissions received.
For more information, visit #MyGreenWinter Photo Competition.