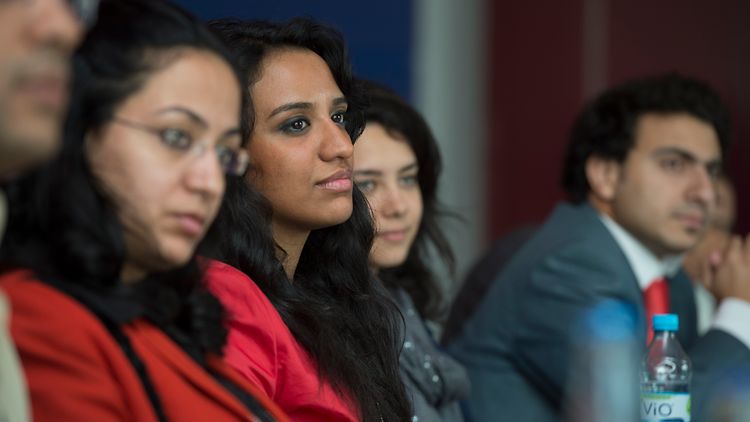 German Bundestag International Parliamentary Scholarship Program for the Arab countries 2019 (Funded to Berlin)
Deadline: January 31, 2019
Would you like to get to know the German Parliament? The German Bundestag invites highly motivated graduates from the Arab region to take part in an International Parliamentary Scholarship Program in Berlin in September 2019.
In 2019, for the eighth time, the German Bundestag is once again offering a scholarship program for politically engaged young graduates from the Arab region who are interested in the German parliamentary system and play an active role in promoting core democratic values in their home countries. During an intensive four-week program, participants have the opportunity to gain first-hand experience of the German parliamentary system and political decision making processes.
Program Details
The program will take place from 1 – 30 September 2019 in Berlin. The core element of the program is a one-week work placement in the office of a Member of the German Bundestag.
The focus is also on events about the German parliamentary system along with presentations, workshops and seminars on topics such as German history and culture, freedom of religion, minority issues, comparison of systems and approaches to experiences of dictatorship and the German culture of remembrance (Nazi dictatorship, SED dictatorship). A workshop on project management aims to support the development of individual project ideas with a view to promoting democracy and civil society in participants' countries of origin.
Scholarship
Participants will receive a monthly scholarship of 500 Euros;
The 

Bundestag

 will also cover the costs of health, accident and personal liability insurance;
In addition, accommodation in an apartment complex (two people sharing) will be provided free of charge, and the costs of travel to and from Berlin covered.
Eligibility
Citizenship of an Arab country
Under the age of 35 at the start of the scholarship
University degree
Very good knowledge of German
An interest in politics, and social/political commitment
Application
Please send your completed online application documents by email as a PDF-file, with the file name consisting of your surname followed by your given name (i.e. surname-first name), to the German mission in your home country.
Your application should be submitted in German and include the following scanned documents:
Passport photo (please attach this to the first page of the application form);
Evidence of very good knowledge of German;
Personal statement of reasons for applying (maximum of two pages);
Copy of passport or ID card;
Certified copy of university degree certificate;
Letter of recommendation in German or English (from a university professor or employer, assessing the applicant's qualification for the program).
Applicants will be invited to attend an interview at a German embassy in the Arab region, where an independent selection panel set up by the German Bundestag will choose the successful candidates based on their professional, social, language and intercultural skills. Some of the costs of travel to the interview will be reimbursed, if it is not possible for this to take place in the applicant's home country.
For more information, visit German Bundestag.