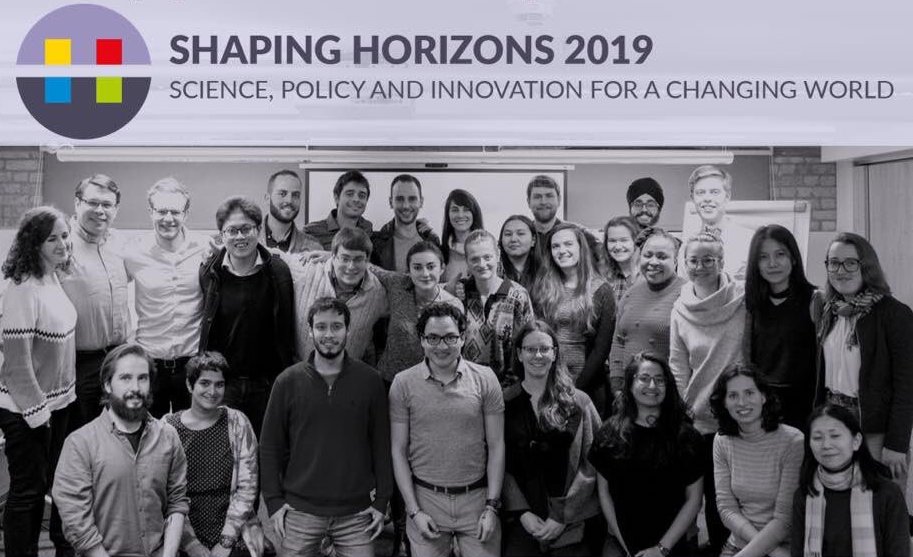 Shaping Horizons Summit 2019 for Future Leaders from Latin America and the UK
Deadline: February 17, 2018
Are you a young leader from Latin America or the UK hoping to use science, policy and innovation to make a difference in the world? Apply for Shaping Horizons 2019. This is your chance to become a Youth Ambassador and take one of the first seats for Future Leaders at Shaping Horizons!
They are selecting 150 Future Leaders to attend the Shaping Horizons summit at the University of Cambridge to engage with senior world leaders and discuss common challenges faced by the two regions within the themes of Fourth Industrial Revolution, Social Challenges, Humans and Nature, and Our Shared Future.
As a Future Leader taking part in Shaping Horizons, you will help create evidence-based policy reports for governments on issues covered at the summit. Furthermore, you will design and pitch a project within the themes of the summit which can be implemented by young leaders in both regions under mentorship by Cambridge academics and Shaping Horizons partners. Finally, you will become apart of a bilateral network of leaders tackling some of the most pressing problems facing the UK and Latin America.
Youth Ambassadors
About 10% of the Future Leaders joining Shaping Horizons will also be Youth Ambassadors. In addition to their role as Future Leaders as described above, Youth Ambassadors are
expected to be among the most promising Future Leaders, demonstrating high leadership potential as well as excellent communication skills
expected to represent and be the voice of Future Leaders in conversations with high profile leaders at the summit as well as on social media before, during and after the summit
given first priority for scholarships funding travel costs and accommodation and will not be charged a registration fee
Selection of Youth Ambassadors happens prior to the selection of other Future Leaders, but through a very similar application process. If your Youth Ambassador application is unsuccessful, don't worry, you can still apply later for the remaining seats as a Future Leader and that application will not be affected by the outcome of your first one.
Benefits
Youth Ambassadors are not charged a registration fee and will also be given first priority for scholarships funding travel costs and accommodation. Delegates will compete for prizes at the summit to support implementation of projects.
Eligibility
To be eligible to apply, you must
be at least 18 years old at the time of applying and not yet have turned 33 on the first day of the summit
have a strong connection to Latin America or the UK through citizenship and/or through significant residency in the region
be a young leader in your field and consider yourself an ambassador for other young leaders in your country
Application
The application form consists of a series of questions about why you should be considered a Future Leader, and what insights you have into the themes of Shaping Horizons. You will also be required to submit a up to 90 second video explaining why you should be a delegate at the summit. Application deadline for Youth Ambassadors is February 17th at 23:59 GMT.
For more information, visit Shaping Horizons.