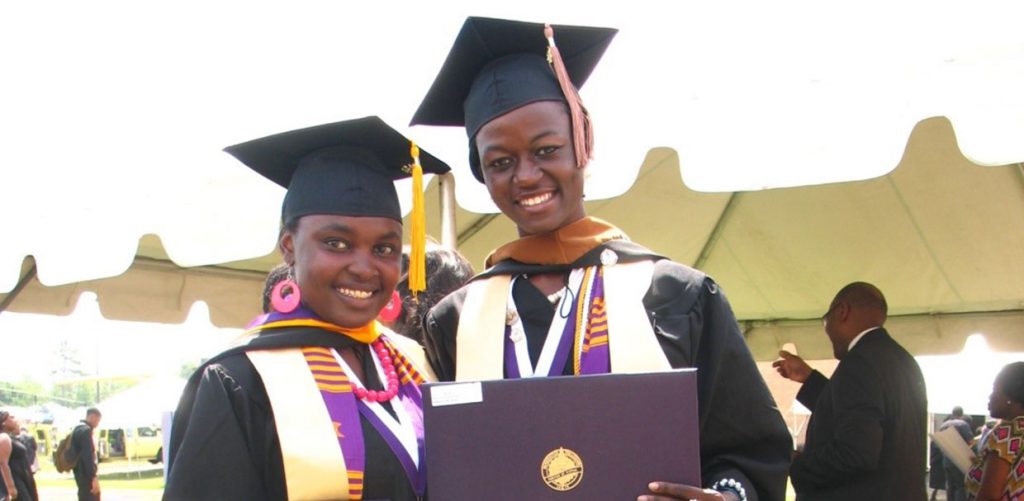 Zawadi Africa Education Fund Undergraduate Scholarship 2019 for Female Africans
Deadline: April 5, 2019
Applications for the Zawadi Africa Education Fund Undergraduate Scholarship 2019 for Female Africans are now open. The scholarship supports gifted girls from disadvantaged backgrounds from Africa to pursue higher education in the US.
Zawadi Africa Education Fund is a leadership development program that provides university scholarships and leadership development and life skills training to academically gifted but financially disadvantaged African girls, with the objective of developing a pipeline of young African women leaders.
Zawadi Africa was formed with the belief that together with a world class education and the right character development, these young African women will be able to return to their home countries empowered and equipped with the skills needed to make significant, positive impact in their communities in a continent where traditionally women have not had a voice in the development of their community.
Eligibility
Applicant must be a girl who has completed her secondary school examination e.g. The Kenya Certificate of Secondary Examination (KCSE);
Has demonstrated academic excellence (A Plain or A Minus);
Has demonstrated leadership qualities e.g. in school as a prefect, in the community, church, leadership in peer related activities etc.);
Has overcome insurmountable odds such as serious financial challenges, oppressive social-cultural practices such as early marriages and Female Genital Mutilation (FGM) etc. in order to attain academic excellence;
Come from a financially disadvantaged background;
Has demonstrated clear financial need.
Application
Applicants should download the application for their country:
For more information, visit Zawadi Africa Education Fund.