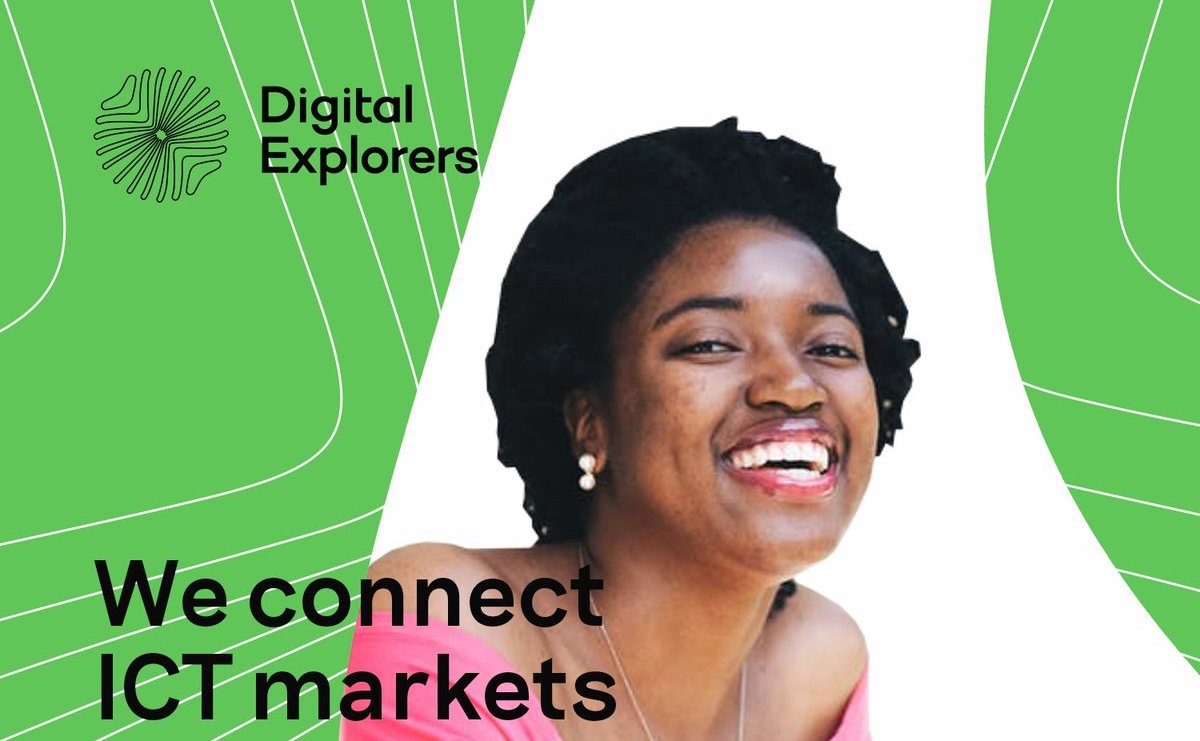 Digital Explorers Program 2019 for Young Nigerian Digital Talents (Fully-funded to Lithuania)
Deadline: April 1, 2019
The Digital Explorers program invites applications. Digital Explorers is a career advancement program designed to harness the potential of Nigeria's digital talents and create further opportunities for growth. It consists of a paid 1 year work placement and emerging technologies training in Lithuania – a vibrant and ever-growing European ICT hub – and reintegration support in Nigeria upon return.
Immerse yourself into a network of explorers, seeking to become a part of something bigger. A truly global ICT community. This initiative is funded by the European Union, contracted by the International Center for Migration Policy Development (ICMPD) through the Mobility Partnership Facility, and will be implemented by a consortium of partners including Enterprise Lithuania, AfriKo, Ventures Platform, Diversity Development Group, and Code
Academy.
About
This program is a one year journey that will connect young Nigerian ICT specialists to Lithuania, one of Europe's most impressive digital ecosystems. Digital Explorers will be placed in paid employment for one year in top tier Lithuanian tech companies. In addition, they will receive training and skills enhancement in emerging technologies.
Digital Explorers provides huge benefits for both Nigeria and Lithuania's economy. The skills enhancement component will provide opportunities for knowledge sharing in emerging digital skills. The capacity building will nurture bilateral relations between Nigeria and Lithuania and open up cross border opportunities between both countries.
At the end of the program, participants will return to Nigeria and go through the re-integration component of the program, during which they will be encouraged to take up paid employment in Nigeria, start businesses with Nigerian and/or Lithuanian partners, work remotely for Lithuanian companies, or establish organizational branches in Nigeria. Overall, the program will not only increase participants' prospects for rewarding professional growth but will also strengthen the technology ecosystem of both countries.
Costs and Benefits
Your flight tickets Nigeria-Lithuania-Nigeria will be covered by the programme.
You will be paid a salary by the company where you will be employed. Your salary will be in line with prevailing standards for your employment level in ICT sector in Lithuania.
You will be provided with a 2-month accommodation once you arrive in Lithuania (with costs covered). After the 2-month period, you will be responsible for the accommodation which your salary will be able to cover, however, the programme team will assist you in finding a place to live.
You will be entitled to benefits accruing to a full-time staff with the company where you will be working in line with the tenets of your visa.
At the end of the journey, Digital Explorers will participate in reintegration activities in Nigeria organized by Ventures Platform. The reintegration programme will be designed based on the needs and interests of participants. It will include activities that will help explorers:
Start their own company or startup.
Gain employment in companies in Nigeria.
Start freelance/remote work for Lithuanian and/or international companies.
An alumni network will also be established to further facilitate knowledge transfer and network building between the two countries.
Eligibility
Open to young Nigerian digital talents comprising individuals with skills in Programming, Systems Architecture and Quality Assurance, Business Development in the IT sector, UI/UX, Digital Marketing, Graphic Design and Digital Arts
The perfect explorer:
Has strong motivation, is ready to spend 1 year in Lithuania, take the best out of it and contribute to the success of the company that she/he will work at.
Is a Nigerian ICT specialist who currently resides in Nigeria.
Has at least 1-2 years of relevant work experience. But 10 years of experience is also fine
Has at least a Bachelor's Degree in any field from an accredited tertiary institution or, alternatively, at least 5 years of relevant work experience.
Submits application before the deadline (1st of April, 2019) and participates in the whole selection process if shortlisted.
Has an international passport by the 1st of May, 2019
Application
Please fill in the free online application depending on your profile.
You will have to provide personal details, demonstrate your previous experience, as well as provide argumentation as to why you want to become a Digital Explorer. You will also be asked to upload a short video about your motivation and achievements. The call for applications will be open until 1st of April, but they strongly encourage you to apply as early as possible, as the programme team will be processing applications as they come. So secure your place early on!
For more information, visit Digital Explorers Program.