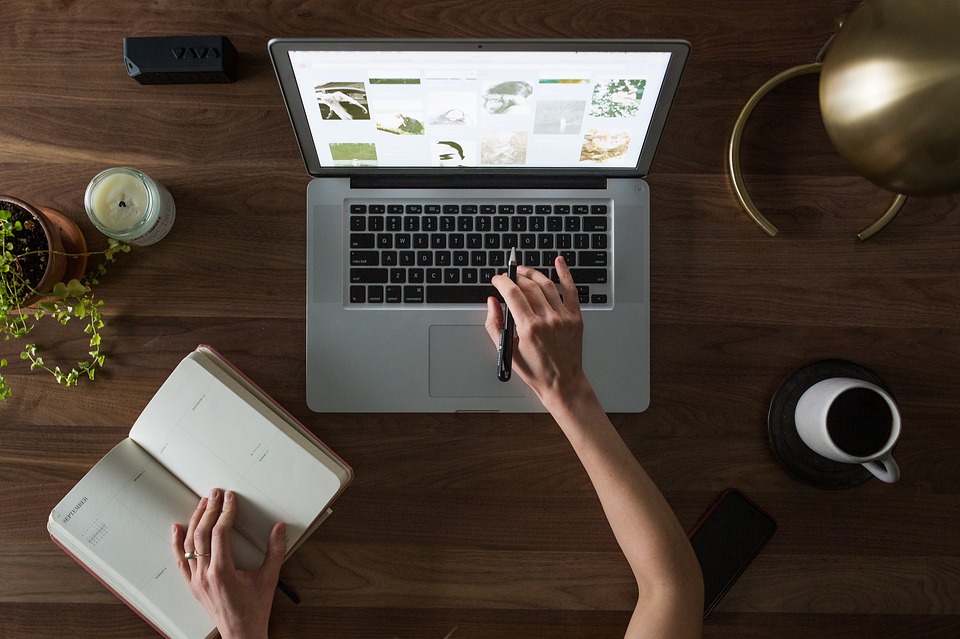 How important is your online presence when looking for a job?
Building an online presence today can be more important than what people believe about you in real life. This is the reason why people put so much effort into looking flawlessly on their social media accounts and when their name is searched on Google. The way a person is perceived in the online environment can visibly affect their chances of getting a job. How? Employers always try to find more information about the people they are about to hire.
Even though your past doesn't define you, a mistake that happened years ago can still haunt you and diminish your chances of obtaining what you really want. Luckily, a good online presence can be built with enough effort and dedication. Once you put it together, whenever your name is searched on the web, the results will be positive, encouraging ones that make you proud of your experience and past activity. Here are some tips on how to improve your existent online presence without all the hassle around it:
Networking – associate yourself with influencers
If you don't seem to have much of an image in the online field at all, associating yourself with influencers in the field you work in should do the job. An influencer can transmit a certain message to a large audience with less resources involved. Moreover, the information will be dissipated quicker, as influencers already have a considerable number of followers who enjoy the content they publish. Associating with an influencer that has a great reputation in the online environment can also help people who don't have the brightest online presence. In case there are events in the past that may stain your reputation, your name next to a popular one should shift people's attention to the right side.
Be consistent with your activity
Being consistent with what you are doing, regardless of your activity's type is the key to maintaining a clean online presence. If a person stumbles upon one of your social media profiles and notices that you haven't posted anything in months, he will just assume that you are out of business. When you apply for a job, the first thing that the employer is going to do is search for your name on the most popular social media platforms (e.g. Facebook). Job seekers should pay careful attention to what they post in the online environment because their entire presence could be altered in minutes.
Maintaining a professional image online can be tricky when you don't post enough content or you don't post anything at all. People perceive the online field as a gateway to knowing someone, so many consider an empty profile quite odd. It's best to be consistent with your posts and do it in a professional manner so that whoever looks you up will be able to form some sort of first impression.
Professional vs personal accounts
Mixing your career with your personal life doesn't always go right. You need to learn how to behave in each situation. Try to be more formal when using your professional accounts, and stick to informalities for your personal accounts. Of course, when running a people search or just researching your name on search engines, people will be able to find both your personal and professional accounts, so you probably can't go wild with your personal account either.
It's best to avoid polemical discussions, triggering posts or anything that may stir negative opinions in the online environment. Keeping the profiles clean will help you tremendously if someone is looking your name up. Considering that you can't please everyone at once, negative feedback may arise nevertheless.
Run a people search on yourself
This is probably the most important step when trying to build or repair your online image. Running a people search on yourself can reveal many things you had no idea about. The Internet can hide so much information that it might be surprising the first time you read about yourself online. Running a people search will help you understand how people perceive you when they look up your name. Every post, social media account, or article about you can influence how you are perceived. Even your activity on social media platforms or what pages you personally like can influence how you appear to other people.
Running a people search could be the best option you have to better your image in the online field. Once you find out what activity in the online field stirs confusion among people, you can take care of it and make sure that your image is cleared. Doing such research by yourself can be tricky, as many details that build up your online presence can be easily overlooked. Make sure to pay attention to everything that could say something negative about yourself and deal with the situation. Of course, there will be some things that you can't get rid of. For instance, if you find an article about yourself that has negative connotations, you won't be able to simply take the article off the website.
Start a blog and invest in it
If you want people to know the real you, starting a blog is the best idea. Through blogging, you can express your own thoughts and ideas and let people decide by themselves whether they should trust what you are saying or not. If you invest in Search Engine Optimization, your blog could become popular and the first results when people search your name on Google would be related to your blog. You should gather as much information as possible about blogging in order to make it become popular because many people use this method to improve their image and competition can be tough. Getting people to read your blog can only be done through constant promotion and paid ad campaigns. By staying consistent and publishing posts regularly, your blog should be an effective method to improve your online presence.
For more articles, visit OD Blog.