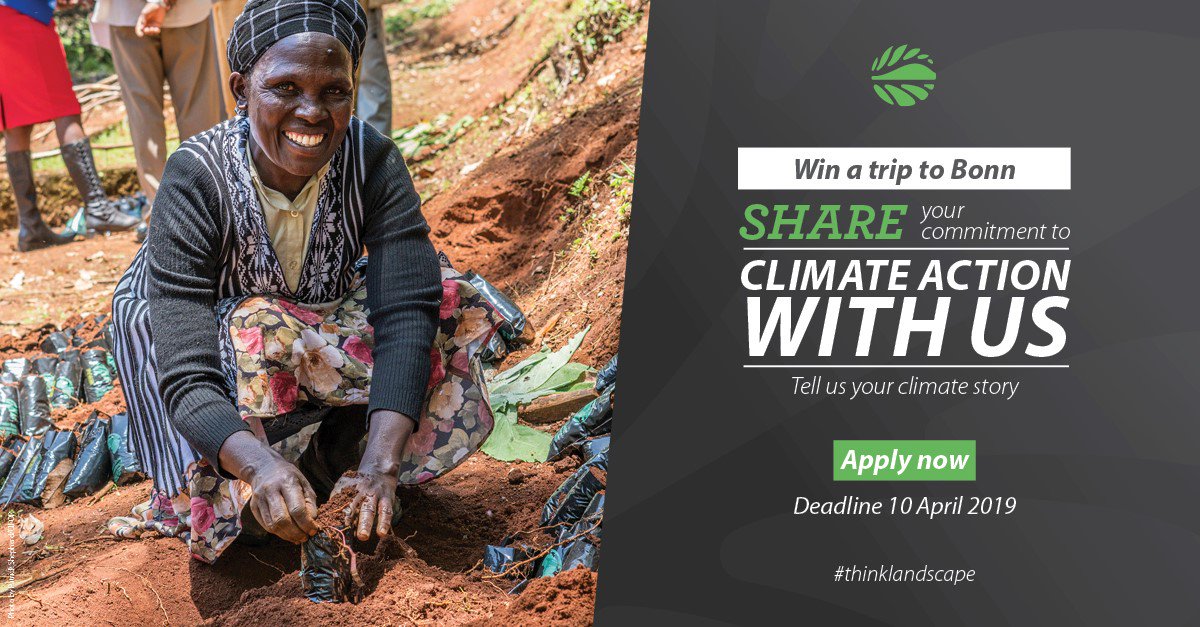 Pre-Global Landscape Forum Workshop 2019 on Rights and Climate Change (Fully-funded to Bonn, Germany)
Deadline: April 10, 2019
Become a champion for people, a champion for rights. Apply to join a two-day, pre-GLF workshop on June 20 and 21 to learn how to leverage the climate challenge to build a just future. Learn to adopt a rights-based approach to your work while exploring the link between securing rights and climate change.
By taking part in the program you will:
Learn of key rights-related issues and current global solutions
Understand how climate change impacts rights of communities
Share knowledge with a cross-cultural community of other passionate people
Expand your network, meeting professionals from all over the world
Collaborate with existing youth organizations, programs and initiatives
About GLF
The Global Landscapes Forum (GLF) is a multi-stakeholder platform with a global secretariat led by CIFOR and core funding provided by the Government of Germany. The GLF accelerates action towards the creation of productive, prosperous, equitable and climate-resilient landscapes and the achievement of the UNFCCC Paris Agreement and Sustainable Development Goals (Agenda 2030).
Benefits
Top applicants will be sponsored to travel to Bonn for the workshop. All workshop participants will have free entrance to GLF Bonn 2019. 
Eligibility
Application
The workshop has a capacity of 40 people, therefore only top 40 applicants will be selected to attend. Top 5-10 applicants will be sponsored to travel to Bonn for the workshop and for GLF Bonn 2019.
Note – when applying you will need to share the link to a 60 second video where you explain to us your commitment to creating a more equal world. Your application will not be considered without a video.
For more information, visit GLF.