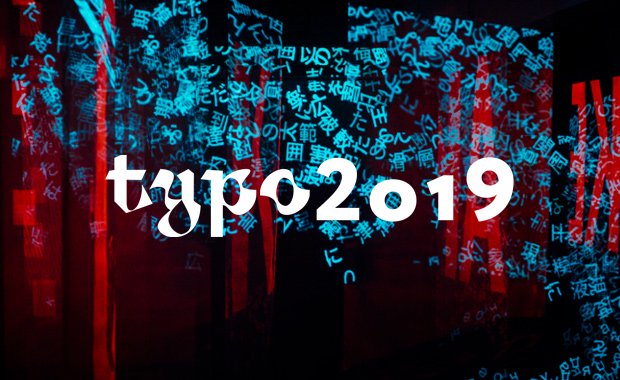 Typomania Typographic Video Contest 2019
Deadline: May 1, 2019
Applications are open for the Typomania Typographic Video Contest 2019. The Typomania typographic video competition is one of the key events of the Typomania Moscow International Festival. The Festival is a cultural and educational project dedicated to the type, typography, calligraphy, lettering, motion-design, interactive design.
Typomania is held in Moscow annually since 2012. The festival is focused on the letter, word, language. The contest exists from the very beginning of the festival. They receive hundreds of type videos annually. The contest participants are designers, motion designers, cartoonists, students and professionals.
Themes of the Video Contest
Videos with type playing the key role in them.
Presentation of a typeface. Video demonstrating the abilities and specificity of a typeface.
Movie titles. Captions for movies, cartoons, TV series, TV programs. Commercial and student works.
Text visualization. Visualization of a song, a poem or of another text.
Animation of the word TYPOMANIA.
Prizes
Every year on Typomania festival's stage the authors of 9 best videos receive 9 legendary light letters.
Special prizes will also be awarded for the best performance technique.
Shortlisted authors will be awarded diplomas. Mailing of prizes and diplomas are at the expense of the festival. Authors of videos that are not included in the short-list, will be sent pdf-diploma of the participant on request.
Eligibility
Open to designers, motion designers, cartoonists, students and professionals;
Only videos containing type as the active component can participate in the contest. Videos must be created during 2016–2019;
Individual authors, as well as creative groups, may take part in the event. There are no age restrictions;
Participation in the contest is free. Every contestant can send an unlimited number of entries;
Entries should not contain authors' surnames to ensure independent work on behalf of the jury;
The name of the uploaded file must be written in Latin letters, it must also contain the author's surname (or surnames);
The chronometry of the uploaded file should not exeed 3 minutes. Chronometry of group projects is negotiated separately;
The image size should not be less than 720×480 pixels. File size should not exeed 300 mb. Allowed formats: wmv, avi, mov, mp4, flv.
Application
Click here to upload your video
For more information, visit Typomania Typographic Video Contest.