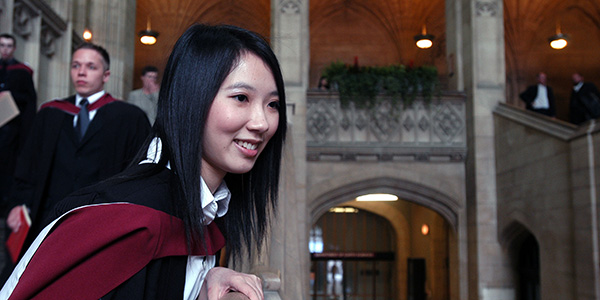 CSU-KU Joint PhD Scholarship 2019 for Chinese nationals (Fully-funded)
Deadline: April 30, 2019
Applications for the CSU-KU Joint PhD Scholarship 2019 for Chinese nationals are now open. The Khalifa University of Science and Technology (KU), in collaboration with the China Scholarship Council (CSC), offers the CSC-KU Scholarship to highly qualified Chinese nationals admitted to PhD in Engineering or science on a full-time basis. The PhD scholarship is awarded to successful applicants for up to a maximum of 48 months.
Benefits
Monthly stipend of AED 5,500 from Khalifa University and an additional stipend from CSC
Annual flight tickets provided by CSC
Full waiver of tuition fees and any research-associated fees
Free University accommodation (or accommodation assistance of up to AED 3,000 per month if University accommodation is not available)
Free textbooks
Visa processing costs
UAE medical insurance
Eligibility
Applicant must be a citizen and permanent resident of the People's Republic of China at the time of applying;
Be approved for unconditional admission to a PhD program at Khalifa University;
Have official approval for a scholarship award from CSC prior to first registration at Khalifa University.
Other terms and Conditions
To continue to receive the CSC-KU Scholarship the student must:
Register as a full-time student every semester, including the summer term.
Maintain a minimum Cumulative Grade Point Average (CGPA) of 3.5 out of 4 during his/her study at Khalifa University.
Comply with the policies, rules and regulations of Khalifa University.
Application
Apply online for the PhD program at Khalifa University.
After receiving the admission offer letter from Khalifa University, candidates must also apply to CSC by completing an application for funding and employer reference (forms are available online here).
For more information, visit CSU-KU Joint PhD Scholarship.