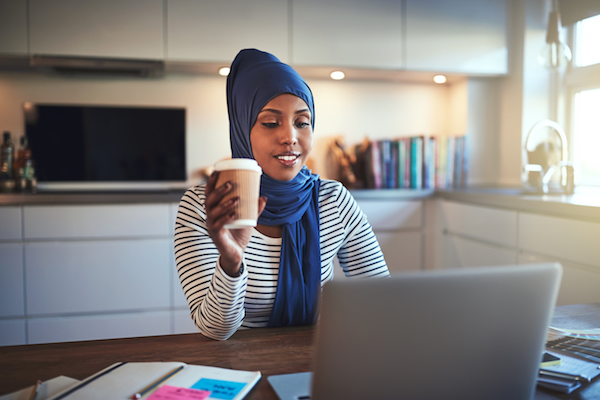 SingularityU MENA Global Impact Challenge 2019
Deadline: June 7, 2019
Applications are open for the SingularityU MENA Global Impact Challenge 2019. The purpose of the SingularityU MENA GIC is to foster innovations and startups that positively impact the lives of people living in the Middle East and North Africa with an ability to scale and impact a billion people worldwide in 10 years.
In this year's SingularityU MENA GIC, they are focusing on Health, Energy, Education, Agriculture, and Transportation (HEEAT) and Fintech. Here are some key statistics and reasons why these are the most demanding industries to tackle for the development of the MENA region:
Health: MENA region countries spend on average only 8% of their budgets on healthcare.
Energy: As technology develops, electrical power demand grows while natural resources are decreasing.
Education: Currently the MENA has almost 22 million children out of school, leaving a big of unequal reach out of quality education.
Agriculture: By 2050 an estimated $35 billion USD will be spent in financial damages due to climate-related disasters.
Transportation: Investing in transportation will facilitate the relocation and import/export businesses, which is key to tackling major issues like poverty.
Fintech: Even though Egypt has the highest population number of MENA (95 million people), only 14% out of 52% of the total number of adults in the country, has a bank account.
Do you have a moonshot idea that tackles one of the areas mentioned above? Can you impact the lives of millions? Submit your moonshot idea to our SingularityU MENA GIC!
Benefits
The top 20 shortlisted finalists of this Global Impact Challenge will be invited to attend a bootcamp held in El Gouna, Egypt from July 19-24, 2019, before the final pitch event. The bootcamp will equip the finalists with the latest knowledge within exponential technologies, and prepare them for the final pitch event where they will pitch in front of a panel of judges from Singularity University (SU). The finalists will work hand in hand with mentors from SU, former GSP graduates, and other subject experts.
The winner of this GIC will be selected at the final pitch event. They will secure a full scholarship to attend SU's Global Startup Program (GSP).
The GSP helps future-focused entrepreneurs transform radical ideas into tangible impact on a global scale. It's a structured, immersive program offering startup-focused educational resources and world-class mentorship from SU's faculty, staff, and industry experts—in a safe, nurturing environment. The program aims to scale startups into global businesses.
They want to inspire you to solve the world's biggest challenges and impact the lives of a billion people.
Eligibility
The challenge is open to residents and citizens of the MENA region: Algeria, Bahrain, Egypt, Jordan, Lebanon, Libya, Morocco, Oman, Syria, Tunisia, Palestine, Yemen, Sudan, KSA, UAE, Kuwait, Iraq;
You must be age 21 or older on the first day of the GSP;
You must be fluent in written and spoken English;
Able to participate in the Bootcamp in El Gouna, Egypt on from July 19-24, 2019;

Your venture is a fully formed entity in seed, idea-stage or scale-up stage and has at least 1-2 full-time co-founders;

50 Applicants will be invited for a virtual interview as finalists will be interviewed by a panel of judges between June 8-21, 2019;
You must be available to attend this interview in order to be considered as a finalist;
You must be able to participate in the entire Global Startup Programme.
Assessment Criteria
Degree of the solution's relevance to the theme of the challenge
The regional relevance in solving the challenge in the MENA region
Project or Idea leverages exponential technology to solve the problem
Feasibility, viability, and coherence of implementing the idea
Impact & compelling need and potential to scale globally
Committed existing team
Application
Application should include:
CV or resume
Summary of accomplishments
An abstract of the project idea
Video (provide url) of the project idea
For more information, visit SingularityU MENA Global Impact Challenge.