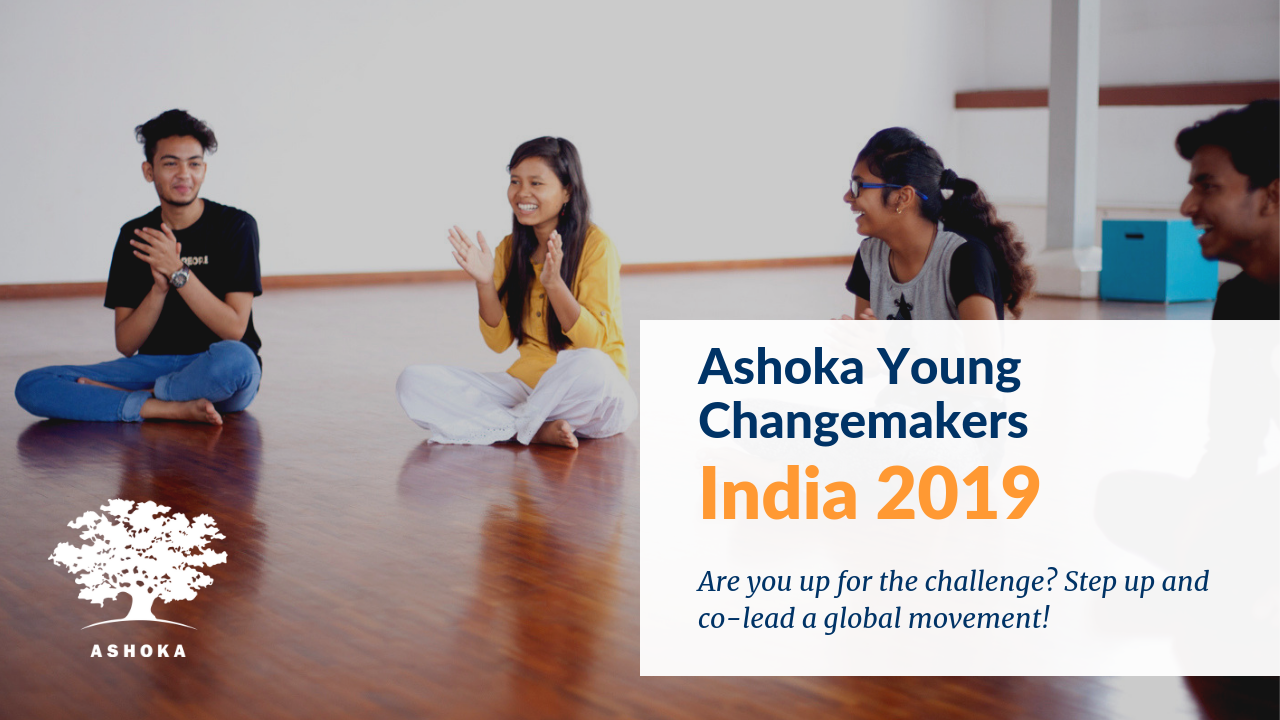 Ashoka Young Changemakers – India 2019 (Funded)
Deadline: May 30, 2019
Applications are open for the Ashoka Young Changemakers – India 2019. This opportunity is for teenagers who have a demonstrated ability to identify problems, build strong teams, lead collaboratively and bring creative solutions to action.
Ashoka is the world's largest association of leading social entrepreneurs and changemakers. With a network of 3500+ Ashoka Fellows working in over 92 countries Ashoka's global network is now building a global movement to end the new inequality and we believe young people must be co-leaders of this movement.
Ashoka Young Changemakers is a carefully selected network of young people who have found their power to create positive change and are ready to take on their role as youth influencers, peer allies and co-leaders of the global Everyone a Changemaker movement.
Benefits
Perks & Responsibilities:
An international recognition of your ability to create positive change
Become an integral part of a global community of like-minded teenage social innovators
Attend Induction and Bootcamps with leading entrepreneurs – social and business
Create personalised learning goals to grow as a leader and access Ashoka's knowledge resources, mentors and events to achieve them
Become a Peer ally, influence institutions, and build partnerships to influence youth culture in the city/community/country.
Funding
Reimbursements are available for all candidates to cover panel related expenses like domestic travel, accommodation, and food. Candidates can also bring a parent or adult ally during the visit.
Eligibility
Under 20 years of age (born in 1999 or later)
A resident of India (for other countries please visit https://www.ashoka.org/en-IN/young-changemakers)
Has identified a problem, built a team, launched their own initiative, and achieved positive impact
Interested in taking on a new role as role-model and youth influencer
Successful candidates are those who have, through their initiatives, demonstrated mastery of essential skills for Changemakers – empathy, teamwork, collaborative leadership, and creative problem-solving. Having adult allies/advisors is an added benefit, but the initiative has to be created, led and managed by teenagers.
Application
Stage 1: Online nomination form and screening
Stage 2: Interviews with social entrepreneurs and young people from Ashoka's network
Stage 3: Selection Panel and in-person pitch to jury in Bangalore India
For more information, visit Ashoka.