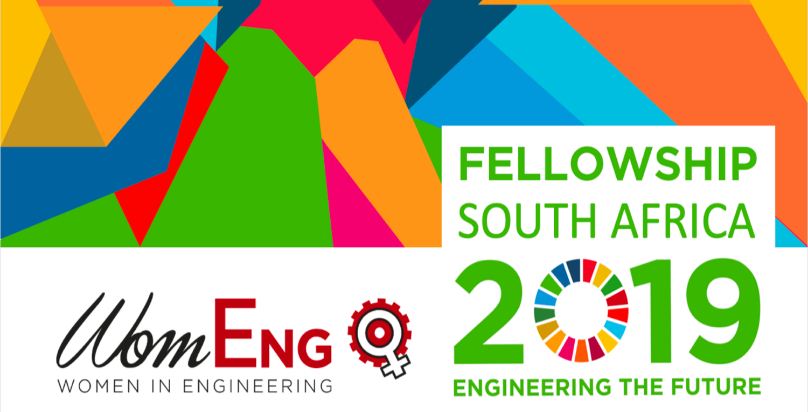 Women in Engineering (WomEng) Fellowship South Africa 2019
Deadline: May 19, 2019
Applications are open for the Women in Engineering (WomEng) Fellowship South Africa 2019. The Fellowship is a leadership, employability, innovation and entrepreneurship programme for the best and brightest female students in engineering, technology and the built environment to find solutions to global challenges.
WomEng Fellows are equipped with critical skills for the future of work and skills to start up their own business. ​A key component of Fellowship is the Innovation Challenge. It allows Fellows to accelerate their next generation ideas towards achieving the Sustainable Development Goals (SDGs), more commonly known as "The Global Goals" – 17 Goals to be achieved by 2030. WomEng Fellows are challenged to come up with engineering and technology business ideas that will contribute to the realisation of one or more of the Global Goals.
Benefits
Exclusive access to WomEng developed resources for leadership, employability and innovation skills.
Develop a business idea that can be scaled through incubation.
Access to mentorship opportunities.
Grow your professional network.
Eligibility
Applications are open to female engineering, technology and built environment students currently studying full-time at a South African University or University of Technology.
Applicants must be in their second last to final year of undergraduate studies or full-time postgraduate studies.​
Applicants must commit to attending the full programme from 03 – 06 July 2019 in Johannesburg, South Africa.
Ex-Fellows are not eligible to apply.
Selection Process
Complete the application form online. It is recommended that responses are completed offline first as you cannot save your application and return. You can download the questions here. 
The deadline for submission of completed applications is Sunday, 19 May 2019, 23h59 SAST.  
An expert panel will screen and shortlist applicants. Successful applicants will be contacted by June 2019.
WomEng covers all costs related to participation in the programme including travel to Johannesburg, accommodation, food and facilitation during the programme. You will be required to pay a nominal fee of R725 if selected. This is to avoid "no-shows" as there is a high demand for places.. WomEng has made provision for a small number of subsidies. This is provided on an individual needs analysis basis.
Further details regarding the programme logistics and planning will be communicated directly to the successful applicants.
The WomEng Team looks forward to welcoming the Top Fellows to Johannesburg, South Africa in July 2019.
Application
For more information, visit WomEng Fellowship Programme.