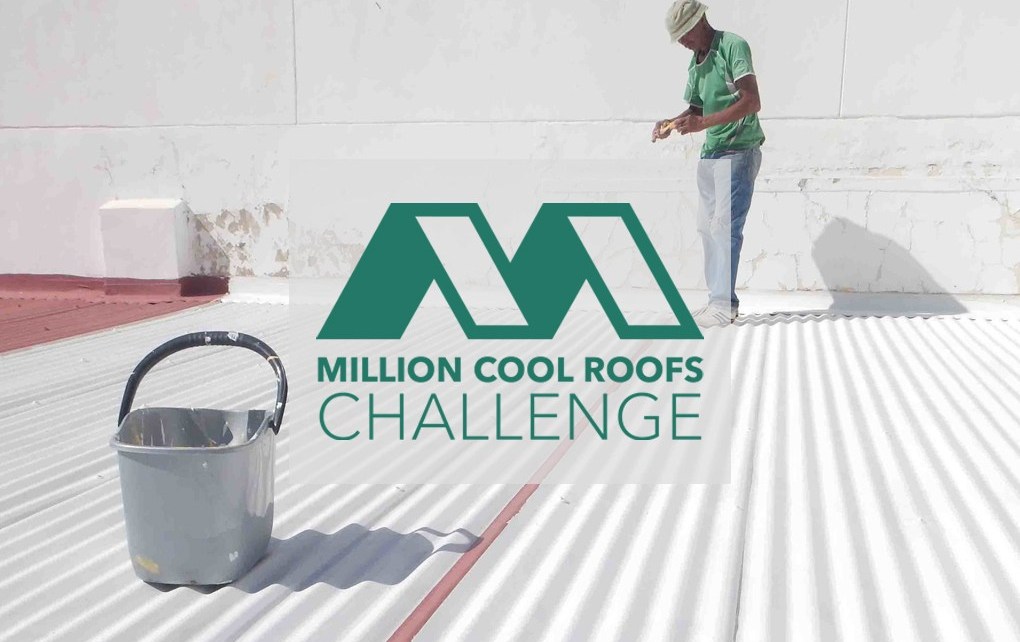 Million Cool Roofs Challenge 2019 (Up to $100,000)
Deadline: May 20, 2019
Applications for the Million Cool Roofs Challenge 2019 are now open. The Million Cool Roofs Challenge is looking for the most impactful proposals to rapidly scale up the use of cool roofs in countries with large numbers of people facing heat stress risks.
The programme objective is to improve access to cooling, and so it is expected that projects will include application of cool roof materials to buildings that do not currently have air conditioning, for example houses in informal settlements in low-income neighbourhoods. However, in order to seed change and embed the approach, projects may also include buildings that have air conditioning and can reduce their energy consumption through the use of cool roofs, providing a stronger financial incentive for the owners and a more sustainable business model that can enable cool roof ecosystems to develop locally.
Prize
The Challenge will award $100,000 grants to up to ten teams this year to deploy solar reflective coating and/or materials in an eligible country between August 2019 and December 2020.
From there, $1 million will be awarded in 2021 to the team that has demonstrated the best sustainable and transferable model for rapid deployment of cool roofs in an eligible country and best meets the judging criteria. Materials should also meet minimum performance standards and be applied to roofs of buildings regularly occupied by people.
Eligibility
Open to entrants globally, but entrants must deploy cool roof materials in an Article 5 Group 1 (A5 Group 1) country as defined in the Montreal Protocol on Substances that Deplete the Ozone Layer
Entries must be focused on cool roof deployment in a single country and deployments clustered within a single city or region are encouraged. However, special dispensation may be granted via prior agreement for applications comprising partnerships of several small countries that would not be able to reach the required scale individually.
Applications may be from single organisations or consortia of multiple organisations, but if applying in a consortia there must be a single lead applicant. This lead applicant must be a registered legal entity and will be the entity that receives the funds and is responsible for any division of the funds or sub-contracting to partners.
Entrants must have the capacity and skills to develop their entry with the aim of scaling their solution achieving 1 million square meters of Cool Roofs by the final judging stage, currently scheduled for December 2020
Entrants must use cool roofing materials that meet the minimum standards certified according to testing procedures approved by the Global Cool Cities Alliance (GCCA)
Entrants must own, or have written permission to use, the intellectual property relevant to their entry. All entrants need to demonstrate a willingness to share information about their solutions for the purposes of the Challenge
Judging Criteria
Projects will be judged based on the following:
Effectiveness
Project Viability
Scalability & Sustainability of Approach
Challenge Statement target met
Application
For more information, visit Million Cool Roofs Challenge.