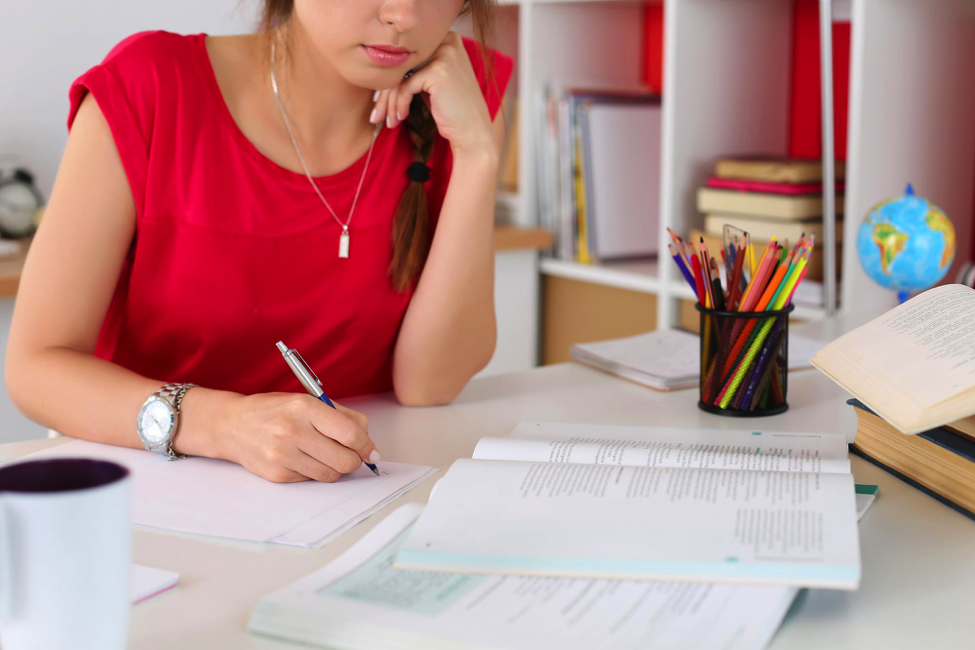 Essay Writing: How to Create a Professional Paper
Do you know that you can write academic papers like a pro without any formal training on essay writing? Join us in this educative piece as we take you through ways of writing a professional paper like a pro without any formal training.
You may have wondered how some people create beautifully written papers which draw public attention. This can make you start to think that some people are specially gifted and others are not. Creating a professional journal is not as complicated as it looks. It is easy to do if you understand and follow step-by-step guidelines below outlined by Lauren Bradshaw, an academic essay writer from a professional paper writing service – CustomWritings.com.
Before you write anything on paper, first decide what you want to write about. Choosing a topic that interests you is the best place to start. When you pick an item that you understand, it enables you to have a lot of things to write about without feeling bored.
If you write on what you are interested in, it will positively affect your attitude, and you will be determined to spend time working on it. Sometimes, you may need to get the consent of your teacher or supervisor before choosing a topic.
Choosing the right topic is the first and most crucial step to writing an essay. Before you go for a topic, you must be convinced that your audience will gain meaningful information from your article. Your topic must be unique to avoid plagiarism and also add value to your readers.
The information contained in your paper must be authentic and up-to-date. This means that you must not depend on common knowledge of things unless your ideas have been proven to be facts. You need to do some research by reading and studying what scholars and researchers have written on the latest findings concerning the topic you have chosen.
For instance, if you are writing on "Religion and Peace," you have to get facts and figures of current happenings among various religions and how they affect global peace. This way, your work will be considered original and exciting.
There are standard steps for carrying out relevant research, and you have to follow them to get the desired result out of the process. Make sure you have good sources that are credible and can be verified.
When you have all the information that you need, it is time to make an outline. An outline is a step by step approach to the writing. You arrange your information one after the other according to how you want your readers to read them.
Usually, a professional paper starts by introducing the topic of discussion and defining the problems and ends with the conclusion and references used for the article. It is good to acknowledge the people whose works you consulted.
An outline guides you through the entire writing process. It helps keep you in check and ensure you don't deviate from the right course throughout the process.
Organize Your Information
Organization has always been an essential quality of an article writer. To successfully pass information to your audience, your content must be well organized.
You can achieve this when you have the right outline. This would help you get through the process seamlessly.
In the process of gathering information from books or the internet, you may mistakenly include irrelevant information.
At this stage of writing your paper, you need to sift through your information to remove the ones that are not relevant to your topic, or ideas that you think are not yet verified by great researchers. Remember you are writing a professional paper, and your work should contain the most reliable information you can produce.
Write the Body of the Paper
This is where the bulk of the work is and where your knowledge of both topic and ability to present your paper is tested. Your professional essay should be crafted around the topic of discussion, and any points that do not add to the overall information should be clearly avoided.
Make sure you integrate your sources and try as much as possible to explain, analyze and evaluate your work in the process. No educated mind would relish a paper that merely presents information, no matter how factual, without showing how it relates to essential things in life.
Sometimes, due to the technical nature of professional papers, your readers may get lost in the maze of tons of information presented on the paper. The only way to help them out of the confusion is by writing a summary of all you have explained and analyzed in the body of the article. Create another section for the conclusion and briefly mention what you consider to be the significance of the article.
Your paper should be as professional as possible, so you need to read through it and check the arrangement, paragraphs, sentences, and how well each article naturally connects to the next one. Also, add your reference section or use endnotes or footnotes, depending on your choice as long as you are consistent with the same method throughout the paper.
The following academic tips would help you write papers like a professional. However, you need to start by writing a few pieces on your own and have other professionals review them for you. With these guidelines and proper practices, you will learn how to write excellent articles in no time.
For more articles, visit OD Blog.