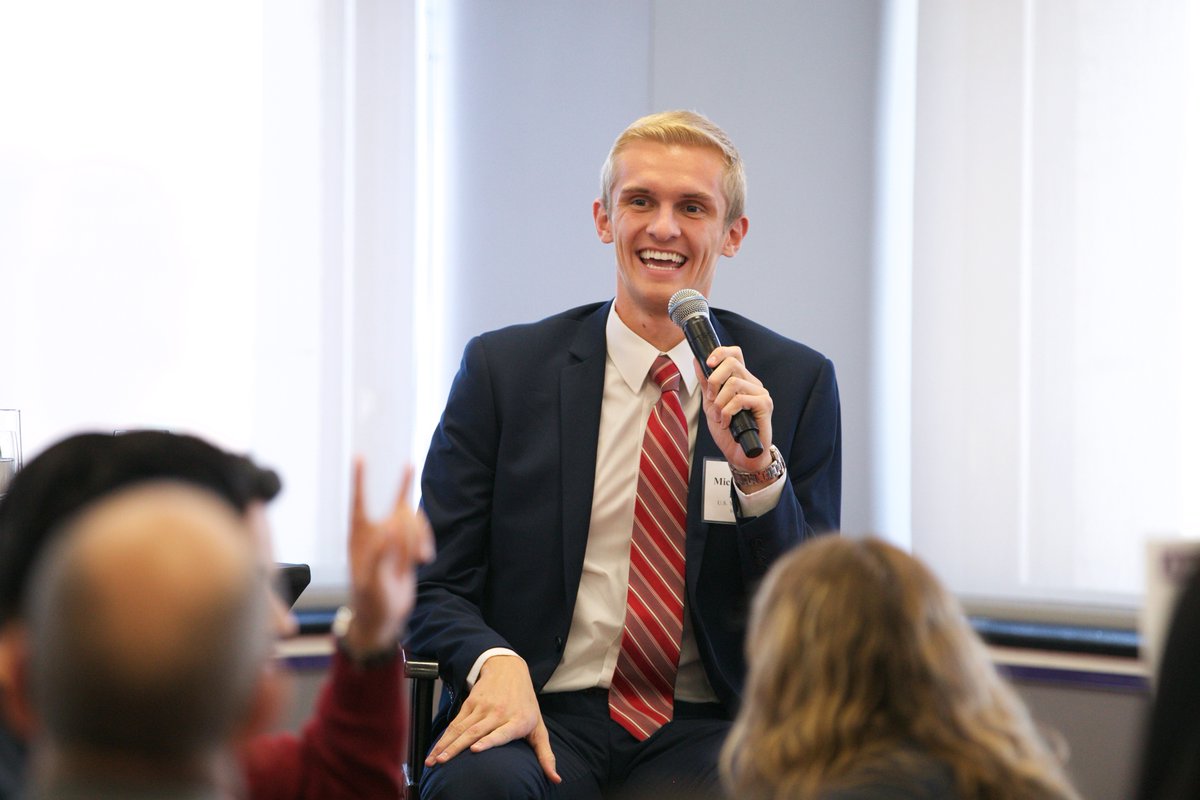 Apply to be UNA-USA's Youth Observer to the UN 2019-2020
Deadline: June 23, 2019
The United Nations Association of the United States of America (UNA-USA) is now accepting applications for the 2019-2020 UNA-USA Youth Observer to the UN! If you're between 18-25 years and are a US citizen, globally-minded, passionate about civic + youth engagement, social media savvy, and a fierce UN advocate, apply to be UNA-USA's 2019-2020 Youth Observer to the UN!
The UNA-USA Youth Observer to the UN elevates youth voices in the global policy dialogue around international issues. For a one-year term, an American between the ages of 18-25 is selected to engage and connect young people in the U.S. to the work of the United Nations. The Youth Observer travels throughout the United States to discover the issues important to young Americans and participates as a UNA-USA delegate at UN conferences.
UNA-USA's Youth Observer also attends UN briefings, organizes events, and participates in coalitions to support a strong U.S.-UN partnership. The most critical role of the Youth Observer is to engage young Americans in the work of the UN, empowering them to be active participants to foster a greater global impact.
Eligibility
They're looking for a poised, internationally-engaged young American to fill this role for the 2019-2020 year. Qualified individuals are:
Between 18-25 years and are a US citizen
Passionate and entrepreneurial about civic engagement, youth issues, and the United Nations
Talented writers, capable of digesting complicating information and quickly turning around blog posts to inform other youth
Social media savvy individuals with creative ideas for digital engagement
Intellectually curious and able to have meaningful conversations with high-level individuals
Experienced public speakers who are enthusiastic about engaging with young Americans
Dedicated to making the world a better place
Requirements
This position requires a commitment of approximately 8-10 hours a week and travel to New York City and Washington D.C. 4-5 times a year. As a nongovernmental organization, UNA-USA has special consultative status with the UN Department of Economic and Social Affairs, that enables a youth observer to participate in various UN forums.
Application
Apply to be the 2019-2020 UNA-USA Youth Observer. Applications are due Sunday, June 23 at 11:59 pm EST.
For more information, visit UNA-USA.