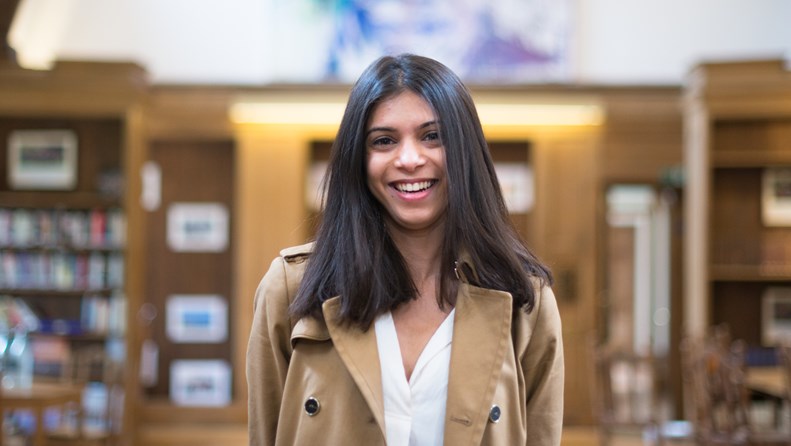 Rhodes Global Scholarships 2020 for Postgraduate Study at University of Oxford (Fully-funded)
Deadline: July 31, 2019
Applications for the Rhodes Global Scholarship 2020 are now OPEN! The Rhodes Scholarship supports exceptional young people for postgraduate study at the University of Oxford, and actively fosters lifelong learning and fellowship. It is the oldest (first awarded in 1902) and perhaps most prestigious international scholarship programme, enabling outstanding young people from around the world to study at the University of Oxford.
Until recently, the Rhodes Scholarships have been awarded in 20 constituencies (representing over 60 different countries). Now the Rhodes Scholarships are fully global: two new Global Scholarships allow eligible candidates from the rest of the world to apply (subject to nomination).
The Scholarship is not just a financial bursary, it is a life-changing opportunity for exceptional young people with the potential to make a difference for good in the world. Rhodes Scholars are people who have a vision of how the world could be better and the energy to make a difference – whatever their sphere of interest.
Administered by the Rhodes Trust in Oxford, the programme offers 100 fully-funded Scholarships each year for postgraduate study at the University of Oxford in the United Kingdom – one of the world's leading universities. Rhodes Scholarships are for young leaders of outstanding intellect and character who are motivated to engage with global challenges, committed to the service of others and show promise of becoming value-driven, principled leaders for the world's future.
They are looking for future world leaders to tackle pressing problems. Could that be you?
Scholarship
The Rhodes Scholarship is for two years in the first instance. A Rhodes Scholarship covers:
All University and College fees; the University application fee;
An annual living stipend (£15,144 per annum 2018-19);
Two economy class flights – to and from the UK – for the beginning and end of studies in Oxford. Scholars receive a settling in allowance on arrival (£225 in 2017-18).
The International Health Surcharge, which enables international students to access the UK's National Health Service, is covered for the duration of a Scholar's tenure.
The application fee required to apply to study at the University of Oxford.
A number of research grants are also available to Rhodes Scholars, on application, which enables Scholars to, for example, attend international conferences or conduct additional fieldwork.
Eligibility
Nationality/citizenship: Eligibility to any other Rhodes Scholarship renders you ineligible to apply for a Global Scholarship, i.e. if you are eligible to apply via any existing Rhodes Constituency, you must apply there. Check this post for details. It may be in your interest to pursue that route rather than to apply for a Global Scholarship, which will likely be the most competitive Scholarships offered by the Rhodes Trust. You should apply to the Rhodes Constituency with which you have the greatest connection.
Age: You must have reached your 19th and not have passed your 25th birthday on 1 October 2020, which means you must have been born after 30 September 1995 and on or before 1 October 2001.
Academic achievement: You must have completed (or will have completed by June / July 2020) an undergraduate degree with a First Class or minimum GPA minimum of 3.70 out of 4.0 (or equivalent). Please note carefully the requirements for your chosen course at Oxford, which may be higher still. Successful candidates typically feature within the top few ranks of their graduating classes.
English language: You must have a sufficiently high standard of English to meet the English language proficiency requirements (at the Higher Level listed) of the University of Oxford.
Criteria
Rhodes Selection Committees are looking for young people of outstanding intellect, character, leadership, and commitment to service.
Academic excellence – specific academic requirements can be found under 'Eligibility Criteria' below.
Energy to use your talents to the full (as demonstrated by mastery in areas such as sports, music, debate, dance, theatre, and artistic pursuits, including where teamwork is involved).
Truth, courage, devotion to duty, sympathy for and protection of the weak, kindliness, unselfishness and fellowship.
Moral force of character and instincts to lead, and to take an interest in your fellow human beings.
Application
You will not be able to submit your application for the Global Scholarship without prior nomination by your University. Each university has a limited number of nominations that they can make each year. You must register the most appropriate nominator via the application form. Once their nomination has been received, you will be permitted to submit your form.
Read the following before you begin your application
You must submit your application online, with all supporting documents, by 23:59 GMT, 31 July 2019.
For more information, visit Rhodes Scholarship.