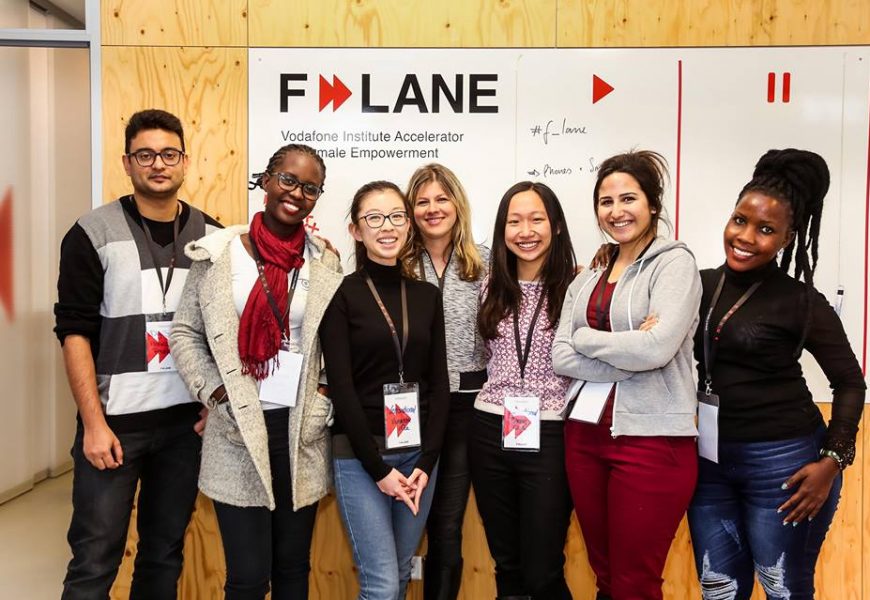 Vodafone Institute F-LANE Acceleration Program for Female Empowerment 2019 (Up to 12,000 EUR)
Deadline: June 7, 2019
Applications are open for the Vodafone Institute F-LANE Acceleration Program 2019. The F-LANE is a seven-week acceleration program for high-potential digital impact ventures focusing on female empowerment.
F-LANE is Europe's first accelerator with a focus on social ventures that utilize technology to empower women worldwide. The program is put into practise by the Vodafone Institute in cooperation with two amazing partners: the Impact Hub Berlin – offering a thrilling space and workplace in the coolest neighbourhood of the German capital –, and the Social Entrepreneurship Akademie – the leading competence centre in the field of education for societal change.
Benefits
Each of the five selected ventures benefits from
A living stipend of 12,000 EUR,
A tailored curriculum focusing among other topics on the business model, impact, tech, stakeholders and communicating your story,
Funding opportunities and network introduction to possible business partners,
Access to the corporate partner Vodafone Germany,
Connection to our impact and startup ecosystem
An experienced mentor and
Paid accommodation and all-day childcare.
Eligibility
Open to social ventures that utilize technology to empower women worldwide.
Selection Criteria
They are looking for ventures that
Provide a more-than-profit model: You are leveraging your for-profit business to create a positive impact.
Are aware of their impact: You are clear about your impact and how to depict or even measure it.
Can prove their concept: You have proven that both your models work.
Are scalable: You have the potential and ambition to impact millions of lives.
Are focused on female empowerment: You show clear commitment to diversity and equality in the impact you generate.
Use technology to implement their ideas.
Application
For more information, visit F-LANE Acceleration Program.