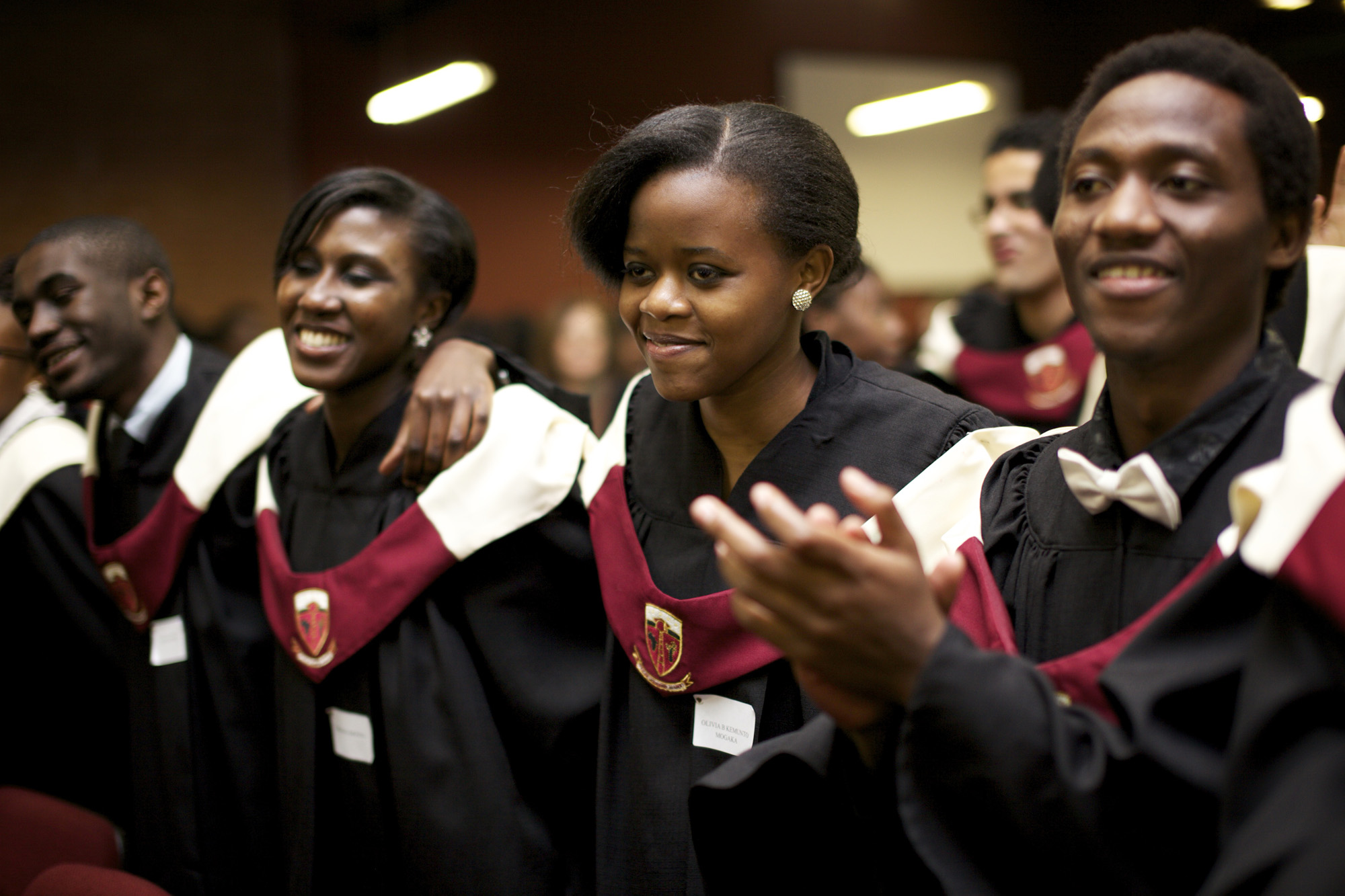 African Leadership Academy (ALA) Diploma Program 2020 for Young Changemakers (Financial Aid available)
Deadline: October 31, 2019
Applications are open for the African Leadership Academy (ALA) Diploma Program 2020 for Young Changemakers. The Diploma Program, ALA's selective, two-year pre-university program develops and connects Africa's future leaders – like you!
The African Leadership Academy is unlike any other educational institution you will come across. At ALA they seek to change Africa! They believe that this transformation lies in the hands and minds of young people with a desire to move the continent toward peace and prosperity. At ALA they will challenge you to realize your academic and leadership potential. You will be encouraged to begin addressing the social, economic, and political issues facing Africa.
Financial Aid
Everyone who applies and is then admitted to ALA, regardless of financial background or nationality, is eligible to receive significant financial assistance in the form of scholarships and loans towards studying at ALA and accessing membership to ALA's lifelong network. The cost of tuition at ALA is USD $30,900 per year.
The all-inclusive cost of $30,900 per annum to attend ALA includes:
All-inclusive for fees for a full year covering tuition, accommodation, sports, activities, meals and uniforms.
Full access to ALA's campus facilities including entertainment areas, sports fields, high-speed fibre internet, biometric security control.
There is proactive health and wellness care, including private medical insurance for every student.
The Explore Johannesburg program, which gets students out and about in our world-class African city, attending cultural and entertainment events.
Access to the exclusive and globally renowned University Guidance and "next steps" team, who will advise ALA families on tertiary study, gap year and other options.
Exclusive access to the Africa Careers Network, a team at ALA dedicated to finding and securing employment for ALA graduates across the continent with top employers.
Eligibility
Open to the most outstanding young leaders from across Africa and around the world. ALA is not only looking for young people who are smart and excel in the academic environment, they are looking for young people with the potential to lead and impact the world around them through their courage, initiative and innovation;
Applicants should be aged between 15 – 18 years.
Selection Criteria
Leadership Potential: At African Leadership Academy they seek young leaders with the potential to transform Africa and the world. They encourage you to share with them the activities in which you participate and the leadership roles you assume at home, in your school, or in your community, and they hope you will think critically about what "leadership" means to you.
Entrepreneurial Spirit: Entrepreneurs identify needs in the world around them and take action to alleviate those needs. They start businesses, health clinics, youth organizations, and social movements. They bring new products and ideas to the world. Their efforts create value and improve lives. ALA encourages you to celebrate your entrepreneurial spirit and share your entrepreneurial ideas with them.
Passion for Africa: Do you have an African dream? Are you excited by the idea of spending two years in a community of individuals from a wide range of cultural, ethnic, socioeconomic, and religious backgrounds from across the continent?
Commitment to Service: When leaders use their skills for the benefit of their communities, we all benefit. Are you passionate about uplifting your community? Do you dream of a world in which all people are able to realize their dreams? Have you demonstrated this passion at school or in your community? ALA hopes you will share with them how you plan to give back to your community and the world.
Academic Achievement: To succeed in the rigorous and challenging ALA curriculum, students must have demonstrated mastery of the subject matter taught at the school they attended before entering the Academy. The selections committee will closely review scores from national examinations and the marks and comments on each applicant's school reports. Finalists will also write an entrance examination.
Application
Click here to apply or nominate a young leader here
For more information, visit ALA Diploma Program.