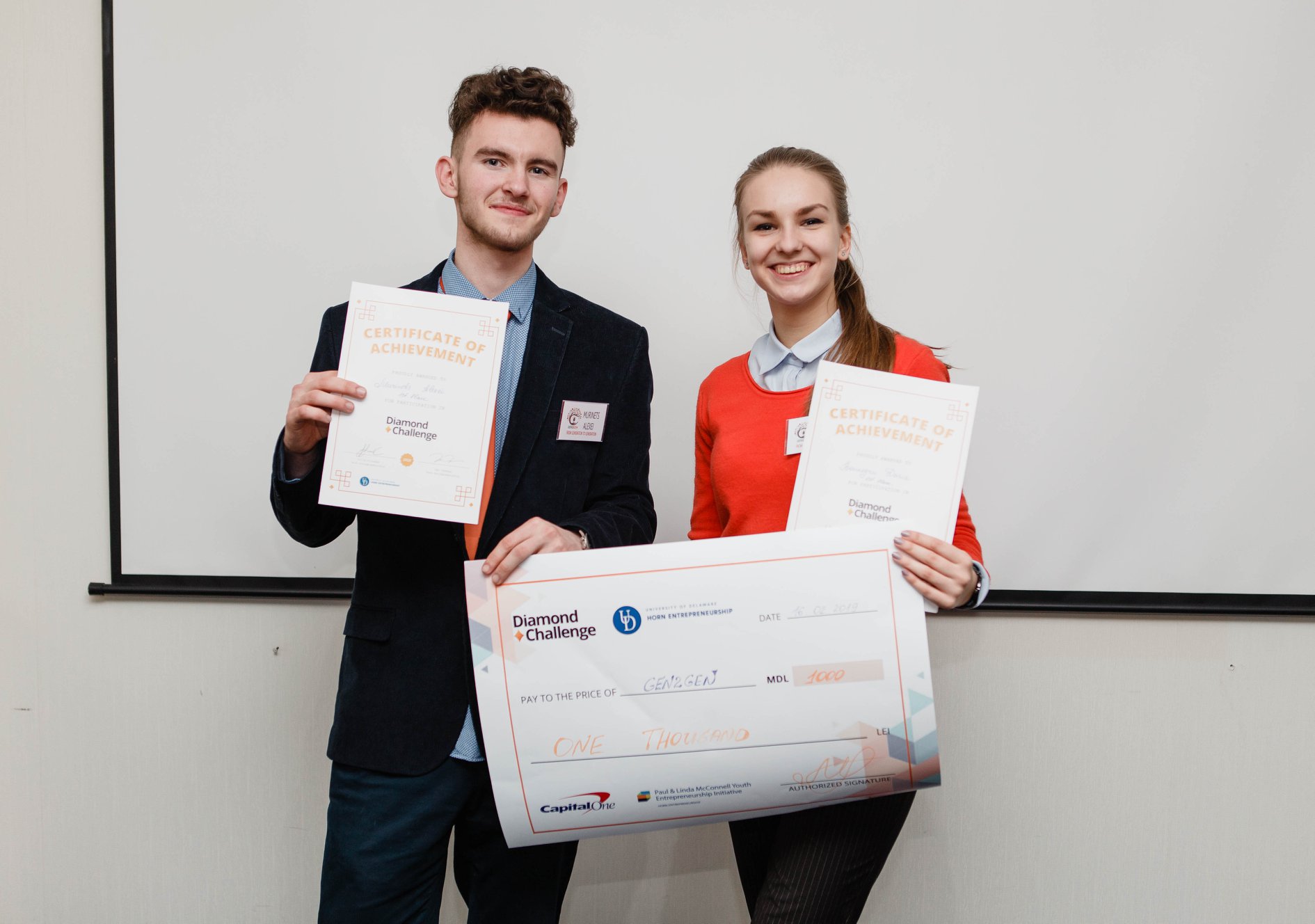 Call for Applications: Diamond Challenge Pitch Event Partner 2019/2020
Deadline: June 21, 2019
Applications are invited to be Diamond Challenge Pitch Event Partner 2019/2020. The Diamond Challenge, the world's largest global entrepreneurship competition for high school students, is seeking pitch event partners for the upcoming season.
Pitch event partners bring entrepreneurship education to their region through a Diamond Challenge pitch event in order to enhance the ecosystem and empower the next generation to cultivate entrepreneurship concepts.
Pitch partners
Commit to supporting students throughout the registration and submission process using our competition management software, Award Force
Commit to recruiting a minimum of 20 student teams to submit an idea to the Diamond Challenge
Commit to identifying a pitch event venue
Commit to initiating all pitch event communications once student teams are selected
Commit to hosting a minimum of 10 teams at a live pitch event
Commit to recruiting and training a minimum of three judges for every 10 teams recruited to pitch (If more than 10 teams participate, it is expected partners will increase the judging pool by one judge for every three teams)
Commit to recruiting a minimum of 20 virtual judges
Benefits
All pitch event partners receive a $2,500 in kind support package from the Diamond Challenge Team, and limited need-based support funding is available.
Eligibility
Open to organizations that have been established for at least 2 years, and are willing to support entrepreneurship education;
You have previous experience with youth initiatives and programs;
Your organization has an active website, Facebook page, or LinkedIn Page;
You are committed to fulfilling all Diamond Challenge efforts to create a better world;
Organizational efforts are focused on one or more of the following: youth projects, entrepreneurship, education, and economic development
Application
For more information, visit Diamond Challenge.