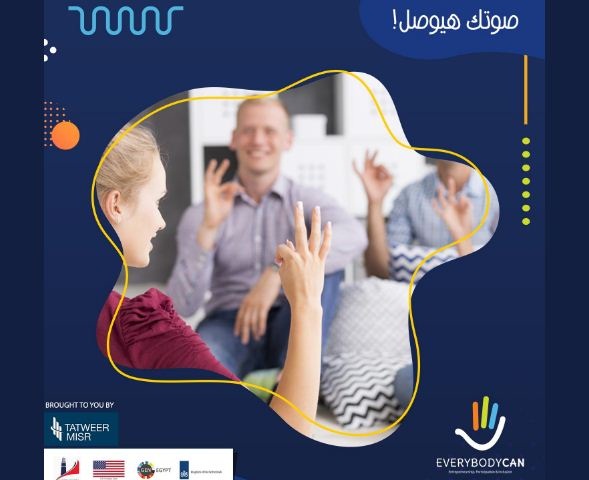 "Everybody Can" Competition 2019 for Early-stage Startups
Deadline: June 16, 2019
Applications are invited for the "Everybody Can" Competition 2019. The competition aims to promote and empower persons of all abilities in Egypt. Applicants with or without disabilities are encouraged to apply for the competition and share their need-based targeted services and products that support the disability-inclusive development efforts.
"Everybody Can" competition works to empower persons of all abilities by giving them the chance to showcase their ideas among an entrepreneurial network of practitioners and facilitators. Applicants get the chance to present their ideas in front of local and international entities.
Prizes
Finalists get the chance to attend a two-day bootcamp with tailored training and workshops while winners get the chance to implement and grow their ideas through getting free-equity financial prizes.
The first-place winner gets 100,000 Egyptian pounds;
The second-place winner gets 50,000 Egyptian pounds;
The third-place winner gets 40,000 Egyptian pounds.
Eligibility
Open to ideas in their early stages with and without prototypes, in one of these fields: Hospitality /Tech-Automation/ Fin Tech/ IoT Health-Wellness & Pharma Environment; Green Tech & Sustainability /Social Development/ Art & Culture /Supply Chain & Logistics/ Media, Communication & Entertainment /Textile & Apparels/ Food & Beverage/ FMCG,
Selection Criteria
Disability Inclusion: They care about your idea. If you have an idea that offers a solution that helps the differently abled community to be more involved in the process, solve a challenge or serve them in any way, then this the right place for you.
Sustainability: Ideas are great, but can your idea stay relevant and running for the next five or ten years from now? If you have a business plan or a structured vision for your idea that shows its future, then welcome on board!
Social Impact: Everything that we do is in the scope of making our world a better place. Share how your idea has the power to make a positive social change and can contribute to flourishing the community.
Application
For more information, visit Everybody Can Competition.