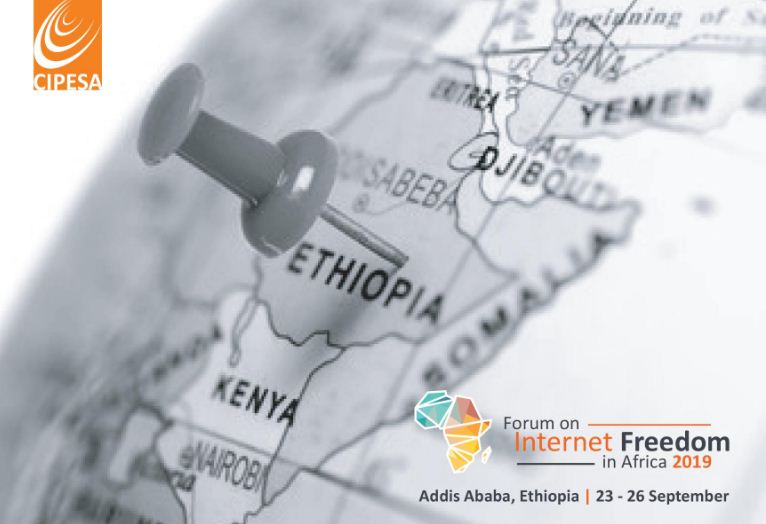 CIPESA Forum on Internet Freedom in Africa 2019 (Travel Support available)
Deadline: July 31, 2019
Call for proposals are open for the CIPESA Forum on Internet Freedom in Africa 2019 (FIFAfrica19). The Collaboration on International ICT Policy for East and Southern Africa (CIPESA) will host the sixth FIFAfrica. This landmark event convenes a spectrum of stakeholders from across the internet governance and online rights arenas in Africa and beyond to deliberate on gaps, concerns and opportunities for advancing privacy, free expression, non-discrimination and the free flow of information online.
About FIFAfrica19
This year, FIFAfrica will take place in Addis Ababa, Ethiopia, where since April 2018 the new Ethiopian government has undertaken unprecedented political and economic reforms. These have included release from jail of thousands of prisoners, announcing plans to liberalise the telecom, aviation, and transportation sectors, and dropping charges against many opposition leaders, bloggers, and activists. On the internet freedom front, the new administration has restored mobile and broadband internet services that had been disrupted since 2016, and unblocked 246 websites, blogs, and news sites that had been inaccessible for over a decade. These pivotal developments serve as an avenue to advance more progressive efforts on internet governance and promotion of human rights online, not only in the country that hosts the African Union (AU) but on the continent at large.
The Forum responds to rising challenges to the enjoyment of internet freedom in various countries, including arrests and intimidation of online users, internet disruptions, and a proliferation of laws and regulations that undermine the potential of digital technology to drive socio-economic and political development on the continent. FIFAfrica therefore puts internet freedom on the agenda of key actors including African policy makers, regulators, human rights defenders, law enforcement representatives, and the media, paving the way for broader work on advancing online rights in Africa and promoting the multi-stakeholder model of internet governance.
In the lead up to the forum is the invitation of ideas on what should form the basis of panel discussions, exhibitions, workshops and lightning talks at the event. They welcome proposals which can be completed as part of the registration form.
Eligibility
Open to a wide spectrum of stakeholders from across the internet governance and online rights arenas in Africa and beyond.
Application
For more information, visit FIFAfrica19.