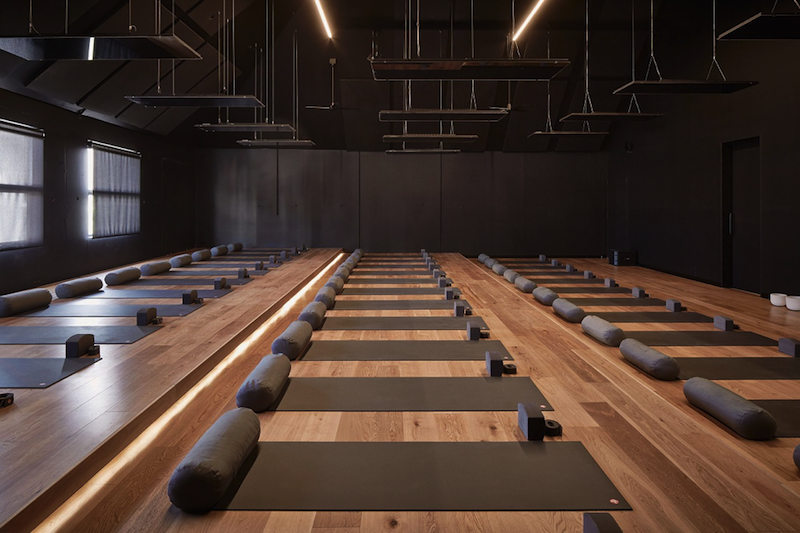 Step-by-Step Guide to Opening Your Own Yoga Studio
Yoga often becomes a passion for committed practitioners, and it's understandable that you may want to transform that passion to a business. You may be wary that making yoga your profession could diminish your love for it, but if you're committed to helping other people experience the amazing benefits of yoga, you should follow your dream. By following your dream, you'll be helping people reduce stress, overcome fear, and also discover their passion in life.
Opening your own yoga studio is similar to starting any other small business. It'll take research, patience and a lot of sweat and hard work, but you can turn your dream into a reality that will help change the lives of all your eager students.
Why You Should Open Your Own Yoga Studio
Yoga is an ancient practice that's still evolving today; it's healing as both an instructor and student, and owning your own studio allows you to create a synergy within your walls that will benefit everyone who walks through the door.
The practice of yoga is also dynamic and evolving; owning your own yoga studio will give you greater room to customize your practice, come up with your own teachings and control your work schedule.
Owning a yoga studio also gives you flexible hours; you may choose to work more on the weekends or in the evening or perhaps kick off the day with some early-bird classes. The choice is yours.
Most importantly, having your own yoga studio will give you a tangible impact on the practice. Your studio can become a safe haven for people who turn to the mat for comfort and healing.
How to Open a Yoga Studio in Seven Steps
1. Become a Certified Yoga Instructor
Find a certified school to become a yoga teacher. The Yoga Alliance sets the national standards for yoga; most programs require you to complete at least 200 hours of yoga training. During this time, you'll learn about the different types of yoga, perhaps finding one you wish to specialize in, as well as the yoga sutras, principles, ethics, physiology of yoga poses and more.
2. Gain Experience
Once you've become a certified yoga instructor, you should take some time to gain experience. Teaching classes privately as a freelancer or working at a gym or studio will help you develop a good relationship with students and learn how you would like to run your own studio.
Having experience as a teacher at an established facility will also help you build a consumer base.
3. Learn About How to Open a Small Business
Each state has its own laws and regulations for small business owners. You can learn all the essentials on the national small business administration website, including how to conduct market research, how to write a business plan and how to finance the start of your business.
4. Join a Yoga Association
Find a yoga association near you that will help you get to know other instructors and possibly build a team to join your studio. Each instructor has something unique they bring to the mat; learn from your colleagues, their experience and their philosophies.
5. Get Liability Coverage
Liability insurance is essential for a yoga studio; even people who sign waivers could experience an injury during a class and sue your company. If the claim is weighed in the client's favor, then you'll be responsible for paying for everything. This could easily cost you thousands of dollars. In extreme cases, a bad medical claim could put you out of business.
Liability insurance is the protection every small business owner needs to run their operation with peace of mind. Do your due diligence when you find out more about yoga insurance, not all policies offer the same protection.
6. Master Marketing
Get a website, logo and choose a name for your studio. Try to use one that has "yoga" in the title and is available on social media. You may want to work with a small marketing agency to help get you started building an online presence and attracting new customers.
7. Evolve as You Grow
You will learn many things as a yoga teacher and business owner the longer you run your studio. If you start teaching private lessons or small group classes in your home, you may want to expand and rent your own yoga studio. You may decide to become business partners with a fellow instructor or hire some them as employees.
Be open to these changes and embrace them as your business grows and allows you to improve your classes and expand your offerings.
Yoga is a lifelong journey that can also be a rewarding and passionate career. You get to discover yourself while healing and helping others overcome stress, depression, and stress. Through practice, you will help people get in touch with their bodies and the universe. In addition, owning your own yoga studio and working as an instructor will help you stay fit, be healthier and calmer while obtaining financial independence.
Start with getting certified so you can begin to experience the amazing benefits of yoga as a student. This experience will help you become a better teacher and studio owner in the future.
For more articles, visit OD Blog.