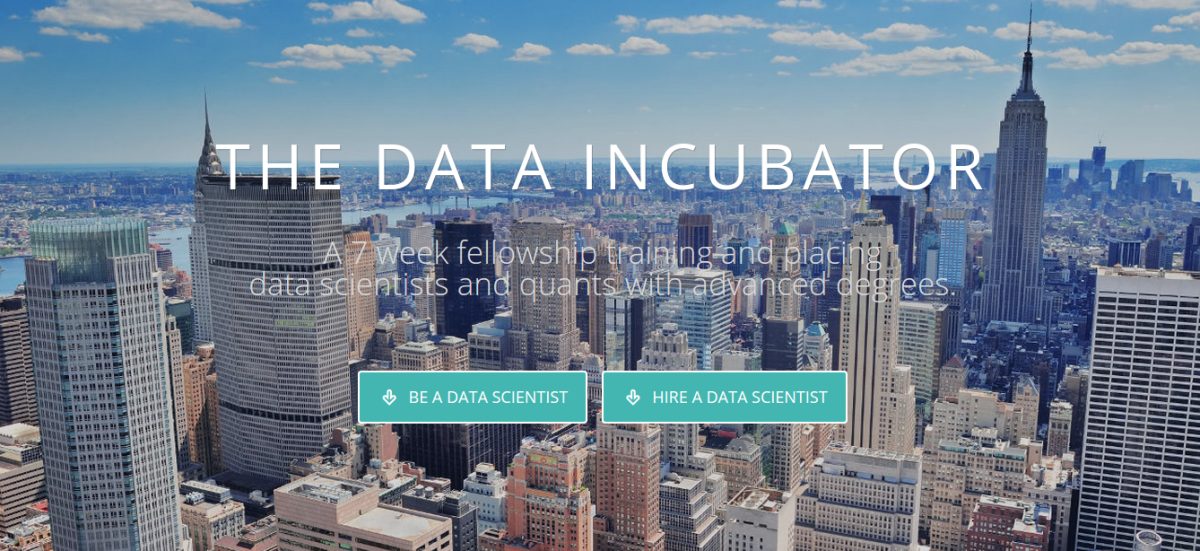 Data Science Fellowship 2019 for Masters and PhD Students and Graduates in the USA
Deadline: Unspecified
Applications are open for the Data Science Fellowship 2019. The Data Science Fellowship is a free advanced 8-week program (think data science bootcamp) for PhDs looking to enter industry. Fellows have the option to participate in the program either in person in New York, San Francisco Bay Area, Boston, Washington DC, or online.
There are three main components to the program:
Weekly Projects: You'll build a series of mini projects to showcase your programming and mathematical talents. These projects will help you build your data science skill set using real world data to solve business problems.
Capstone Project: Using a data set of your choice you will build a working web application to showcase your talents for employers.
Interviews with employer: TDI works with over 300 employers in a variety of industries. Those employers play an active role in our programming throughout the cohort, attending events with students, and hosting panels on their industries.
Benefits
Job placement assistance: Data Incubator's staff works closely with Fellows to identify their unique interests and skills to facilitate placements with our industry partners.
Tuition free: The program is free for admitted Fellows
Hands on experience: All of Data Incubator's projects are designed to give you experience with real data sets, solving real problems.
Onsite instructors: Every location has an onsite Data Scientist in Residence to lead discussion and assist students.
Mentorship from industry leaders: Learn from alumni and senior data scientists, and build your professional network.
Cohort style program: Make the transition from academia with a selective peer group excited to learn and collaborate. They aim to keep each cohort small, fewer than 20 students per location, to maximize your interaction with our Data Scientists in Residence.
Eligibility
Open to anyone who already has a master's degree or PhD. You do not need to currently be a student in order to apply as long as you already have a master's or PhD. Faculty and postdocs are also welcome.
Anyone who is in the process of earning a master's degree or PhD can also apply. They recommend master's students be in their last semester of coursework at the time they attend the program and PhD students be within six months of defending their dissertation.
Application
For more information, visit Data Science Fellowship.